UAE Announces Extension Of Voluntary Oil Production Cut
KEY POINTS
The UAE announced the extension after the 35th OPEC+ Ministerial Meeting on June 4
OPEC+ members earlier agreed to a two million barrels-per-day reduction in their oil production
Saudi Arabia would implement an additional voluntary one-month 1 million-barrel-per-day reduction starting July
The UAE has extended its voluntary cut in oil production. Ministry of Energy and Infrastructure Suhail Al Mazrouei announced on Sunday that the country would extend until the end of December 2024 its production of 144,000 barrels per day, as agreed upon at the 35th ministerial meeting of the Organization of the Petroleum Exporting Countries and its allies (OPEC+) on June 4.
"United Arab Emirates will extend its voluntary cut of 144 thousand barrels per day until the end of December 2024, as a precautionary measure, in coordination with the countries participating in the OPEC Plus agreement, which had previously announced voluntary cuts in April," wrote Mazrouei on Twitter.
"This voluntary cut will be from the required production level, as agreed upon at the thirty-fifth ministerial meeting of OPEC Plus on June 4, 2023," he added.
Mazrouei also said during a press briefing on Sunday that there were discrepancies between figures supplied by Russia and the independent Russian production estimates of analysts and trade publications. His statement came as Russia's Deputy Prime Minister Alexander Novak announced the extension of all voluntary cuts until the end of 2024.
"Some of the things that we have seen from Russia on a technical basis just don't add up from some of the independent sources, and we will be reaching out to those independent sources," said Mazrouei.
Meanwhile, OPEC+ also announced on Sunday that it would not change its planned oil production reduction for 2023. The organization said it would limit its combined oil production to 40.463 million barrels per day from January to December 2024.
Members of the OPEC+ earlier agreed to a two million barrels-per-day reduction in their oil production in October. Other members also announced voluntary declines of over 1.6 million barrels per day in April.
On Sunday, Saudi Arabia also announced further voluntary declines, with Energy Ministry saying the country would implement an additional voluntary one-month 1 million-barrel-per-day reduction starting July. The move will bring Saudi's total voluntary declines to 1.5 million barrels per day over the period.
According to the kingdom's Energy Ministry, the additional 1 million barrel per day voluntary cut would still be implemented despite it being a "Saudi lollipop." "We have always honored our commitments," said Saudi's Energy Minister Abdulaziz bin Salman Al Saud during a press briefing on Sunday. He did not reveal, however, whether the kingdom would extend its voluntary cut after July.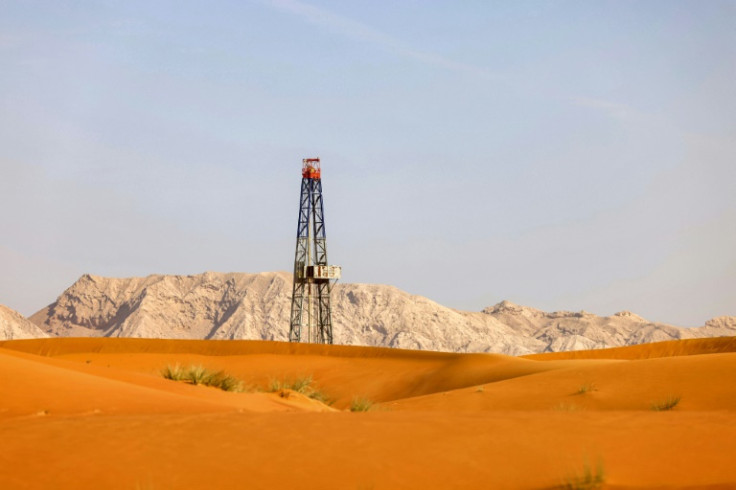 © Copyright 2023 IBTimes AE. All rights reserved.