'Direct Ticket To Bakhmut': Russians Fear Digital Draft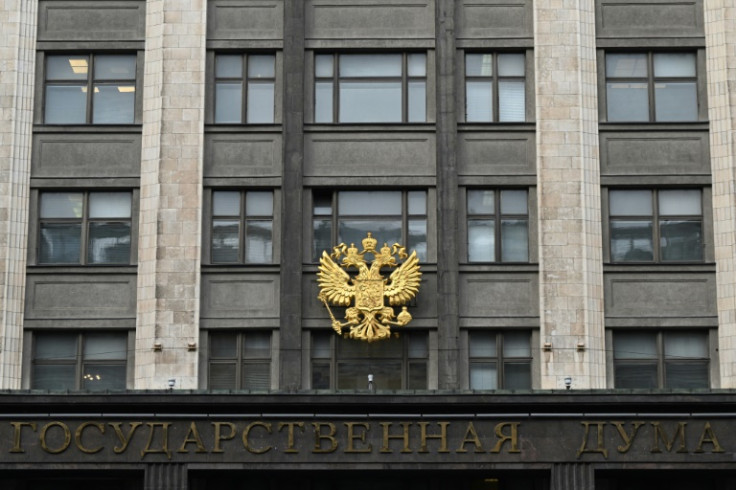 With no debate and at lightning speed, Russian parliament this week backed a bill that will allow authorities to call up men with a simple click as Moscow's Ukraine offensive grinds on.
The bill, rushed through both chambers of the Russian parliament, creates a digital conscription notice system that could bar men from leaving the country and make dodging the draft nearly impossible.
Widely expected to be signed into law by President Vladimir Putin, the legislation has stirred new fears as Moscow's offensive in Ukraine stretches into a second year.
The Kremlin insists there is nothing unusual about the proposed changes and claims that the authorities are simply digitalising an archaic enlistment system.
But many Russians who do not want to fight in Ukraine are afraid.
Several Russian men AFP spoke to said they were worried and did not know what to do.
"If a law is adopted literally in two days, don't expect anything good," said one 28-year-old, who spoke on condition of anonymity for safety reasons.
Asked what his tactic would be if he received a draft notice, the young man said he planned to "ignore" it and even go to prison.
The man, who lives in northern Russia, said he would not go to an enlistment office under any circumstances.
"That would be a direct ticket to Bakhmut," he said, referring to the frontline hotspot in eastern Ukraine.
Observers say the legislation closes most escape routes for those who have received an online draft notice, as they will be barred from leaving the country the moment it is sent out.
Those who fail to show up at the enlistment office within the 20 days following receipt of the electronic draft notice will not be able to take out loans, register property or work as individual entrepreneurs.
Under the new legislation a draft notice will be considered received as soon as it is sent out to the Gosuslugi portal, an official online platform for state services.
The speed at which the bill has been adopted alarmed many.
"This cannot but scare and shock," said a 21-year-old man from Siberia.
He said he was "just as worried as everybody", especially as he had not yet done his one-year military service.
Military service for men between the ages of 18 and 27 is mandatory in Russia, with conscription carried out twice a year.
Like many young Russians, he has sought to steer clear of enlistment bureaus since Moscow sent troops to Ukraine last year.
But his parents recently got a call "saying that I was on some lists," he said.
"Some men in uniform were looking for me to take me to the enlistment offices," he told AFP.
He said he planned to continue to dodge the draft, saying he may "live a little here, a little there."
But hiding from the army will be nearly impossible under the new legislation that even some Kremlin-friendly MPs say is rushed.
Tax offices, universities and social services will have the right to release data of potential draftees to authorities.
Kremlin critics say the provisions will also punish Russians who have already fled the country by barring them from continuing to have remote jobs or from selling property.
Several men approached by AFP on the streets of Moscow refused to speak about the bill.
Others voiced an acceptance of the fast-changing reality.
"If you need to (go to the front), then you need to," said 35-year-old metal worker Denis Shevchenko.
"If the fate of many people depends on you, then it's worth it even if you die."
Kirill Asmadeus, a 34-year-old programmer, said it was "understandable why people are worried" but said it was time to digitalise "the dusty archives".
Alexei Tabalov, an exiled rights activist, said that some old methods of evading the draft such as exemptions for health reasons will still exist.
"But the level of freedom for those who want to hide from the draft board is being squeezed," he said.
"The state catches them, now setting up nets so that there is nowhere to hide."
Many commentators said those who did not want to fight in Ukraine must leave Russia -- now.
"Should I leave Russia right now?" says a question on the website of Meduza, a popular Russian-language news outlet.
The word in bright red letters answers: "Yes."
© Copyright AFP 2023. All rights reserved.