In Khartoum, Civilians Face Desperate Struggle To Survive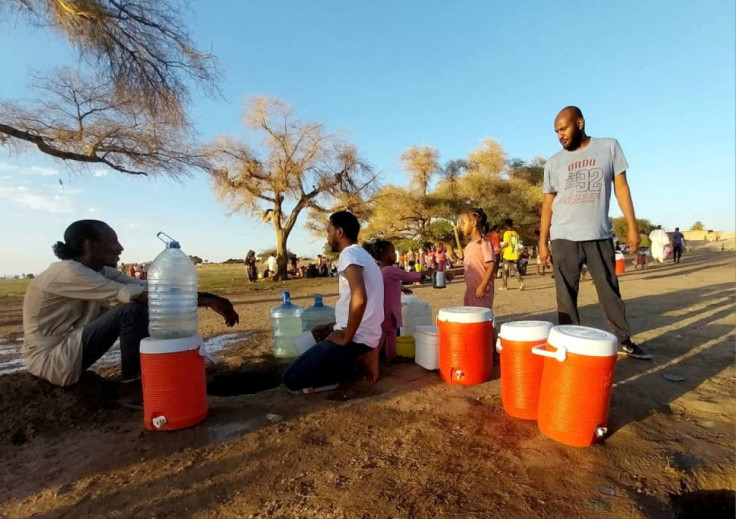 Since fighting broke out in Sudan on April 15, Khartoum resident Omar says he and his father have not left their home and believe they are the only civilians left in the neighbourhood.
They have limited themselves to one meal a day, hoping their dwindling food supplies will last a month longer. "After that, we don't know what we'll do except survive off water and dates," he said by phone from Sudan's embattled capital.
While others have fled, they have stayed in Khartoum, in an area near the airport where there's been intense fighting, because they did not want to abandon their home, said Omar, who declined to give his full name out of fears for their safety.
His account captures the desperate situation facing the millions of people still believed to be in Khartoum more than three weeks since the eruption of deadly fighting between the army and the paramilitary Rapid Support Forces.
While tens of thousands of people have fled the capital - which had a pre-war population of some 10 million - most have stayed put, some because it was too dangerous or expensive to leave, others to hold onto their homes.
They face dwindling food supplies, power cuts, water shortages and patchy telecoms. The United Nations, which has warned of a major humanitarian catastrophe, has said it is working to negotiate safe aid access to Khartoum.
The World Food Programme said that as many as 2.5 million people in Sudan are expected to slip into hunger. Even before the violence began, millions of people in Sudan and neighbouring countries were dependent on aid due to poverty and conflict.
Talks underway in Jeddah, Saudi Arabia aim to secure a lasting ceasefire and humanitarian access.
But the fighting has continued in Khartoum, where long queues can be seen at the limited number of bakeries that are still functioning.
"There's always a shortage of something," said business owner Hashim, 35, who hasn't been able to find rice or pasta for a week. He would have left Sudan but couldn't because he lost his passport before the fighting began.
"There are those without money who have resorted to going into their neighbours' abandoned homes and they take whatever food they can find," he said. "I've been surviving off my own savings ..., but eventually that will run out."
Those with money have struggled to spend it as cash has dried up and the banking apps upon which many Sudanese depend have mostly stopped functioning.
With most hospitals shut, volunteer medics have fanned out into Khartoum's neighbourhoods to help those in need of medical attention, while locals have taken to the streets to keep watch in an effort to prevent looting.
Air strikes, artillery, and gunfire can be heard even far from the front lines, inflicting a mental toll.
Life had come to a complete standstill, said Ahmed Khalid, 22, a college student still in Khartoum. "We cannot even feel the days as they pass by."
(Writing by Nafisa Eltahir; editing by Tom Perry and Mark Heinrich)
© Copyright Thomson Reuters 2023. All rights reserved.