85 Dead, Hundreds Injured In Yemen Crush Over $8 Handout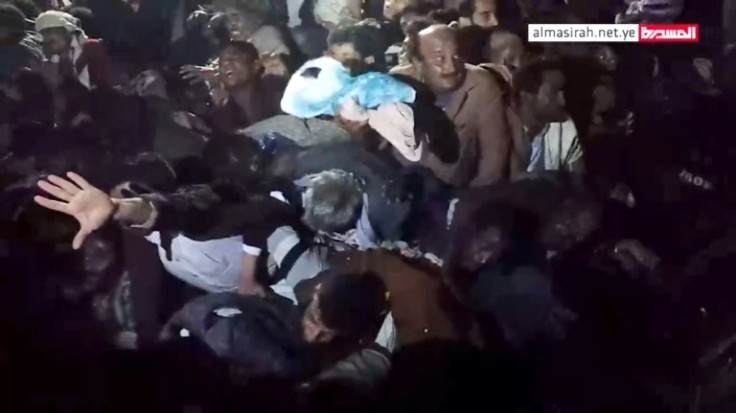 At least 85 people were killed and hundreds injured in a crush at a Ramadan cash handout in Yemen early on Thursday, as the impoverished country suffered one of its worst tragedies just as optimism was growing over its bitter civil war.
Three people were detained over the incident in Sanaa, Yemen's rebel-held capital, after large crowds gathered at a school to receive gifts of 5,000 rial (about $8) for the end of Ramadan, the Muslim holy month.
Harrowing footage screened by the Iran-backed Huthi rebels' Al Masirah TV showed a tightly packed crowd screaming and shoving, unable to move, while others attempted to haul stricken people out of the crush.
Other shots showed dead bodies on the ground as the panic continued. Afterwards, piles of abandoned sandals, clothing and a crutch littered the scene, while an investigator in white protective gear collected evidence.
At least "85 were killed and more than 322 were injured", a Huthi security official told AFP on condition of anonymity, adding that around 50 were in a serious condition.
"Women and children were among the dead," the official said. A health official confirmed the toll.
The incident comes just ahead of Eid al-Fitr, a major Muslim festival, and punctures a buoyant mood over the war in the Arabian Peninsula's poorest country, following peace talks and an exchange of nearly 1,000 prisoners last week.
The Huthis, who seized Sanaa in 2014, are fighting a military coalition led by Saudi Arabia that intervened in March 2015 in an attempt to reinstall the ousted government.
Hundreds of thousands of people have been killed by the war's direct or indirect causes, and millions pushed to the brink of famine. But momentum is growing for a truce and peace process, with the Saudis and Huthis holding talks last week.
Eyewitnesses said gunfire sparked a stampede after crowds gathered at the school, in Sanaa's historic Bab Al-Yemen district, to receive the handouts from a businessman. AFP could not verify the reports of gunfire.
The head of the Huthis' Supreme Revolutionary Committee, Mohamed Ali al-Huthi, blamed "overcrowding", saying that people were packed in a narrow street leading to the school's back entrance.
Once the gates opened, the crowd streamed into a tight staircase leading to the courtyard where the distribution was taking place.
"Citizens were informed a week ago that sums of money would be disbursed without ID verification," said one witness.
"People flocked in a huge way, the gate opened, and with the large numbers, the stampede happened."
The Huthis' political chief Mahdi al-Mashat said a committee had been formed to investigate, and a Huthi security official said three people had been detained on suspicion of involvement.
After the stampede, families converged on hospitals but many were not allowed to enter as senior officials were also visiting the dead and wounded.
An AFP correspondent in Sanaa saw large crowds outside one hospital entrance.
At the school, heavily deployed security forces were seen blocking relatives from entering the facility to locate family members.
Footage from one hospital showed dazed and bandaged survivors recovering in a ward, some with visible wounds on their limbs and heads.
Yemen is no stranger to tragedy, most stemming from its brutal war.
In 2016, a coalition airstrike killed more than 140 people attending a funeral, and dozens of children died in a strike on a bus in 2018.
At least 70 people died in an airstrike on a prison in Saada, the Huthis' home city, in January 2022, and in March 2021, 45 people were killed in a blaze at a Sanaa migrant centre caused by Huthi forces firing teargas canisters.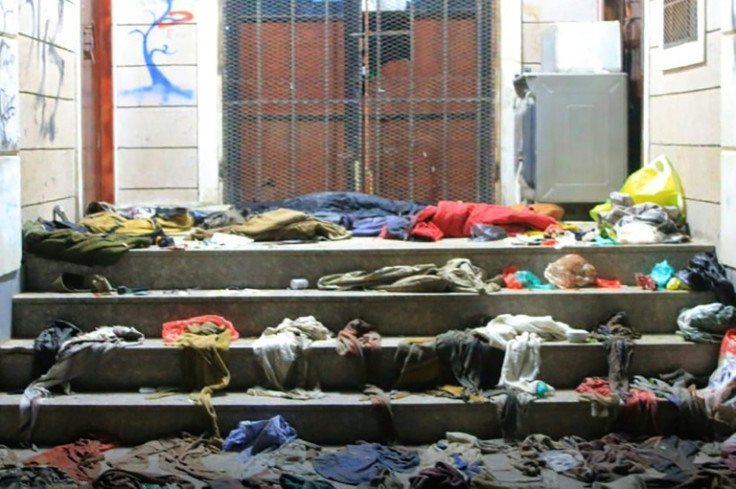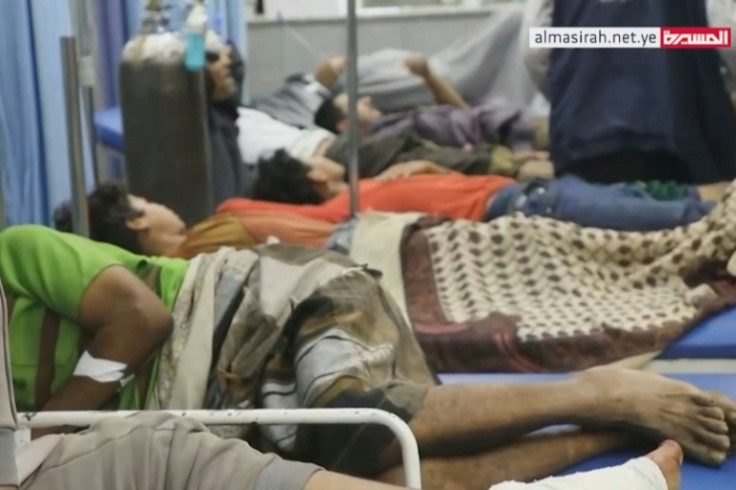 © Copyright AFP 2023. All rights reserved.