Arab Ministers Discuss How To Normalise Ties With Syria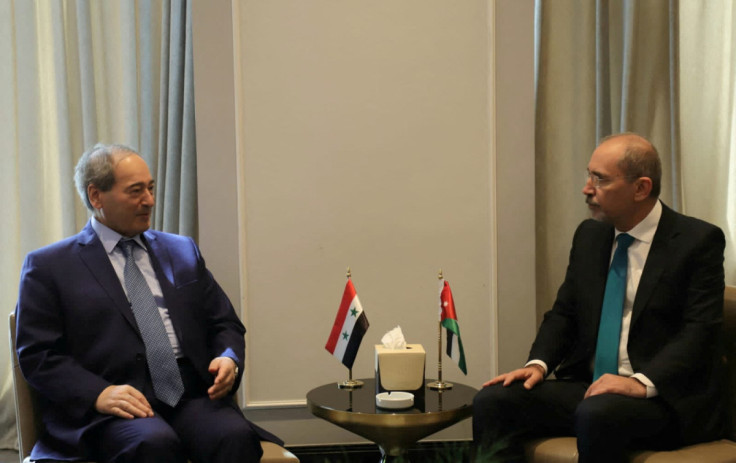 A group of Arab foreign ministers held a landmark meeting with their Syrian counterpart in Jordan on Monday to discuss how to normalise ties with Syria as part of a political settlement of the country's more than decade-old conflict, officials said.
The talks are the first between Syria's government and a group of Arab countries since a decision to suspend Syria's membership of the Arab League in 2011 after a crackdown on protests against President Bashar al-Assad.
Jordan has called on Syria to engage with Arab states jointly on a step-by-step roadmap to end the conflict, tackling the issues of refugees, detainees, drug smuggling and Iran-backed militias in Syria - all of which affect its neighbours.
Before the ministers of Syria, Egypt, Iraq, Saudi Arabia and Jordan sat down to talks in Amman, Syrian foreign minister Faisal Mekdad met bilaterally with his Jordanian counterpart Ayman Safadi, according to the Jordanian foreign ministry.
They discussed refugees, water issues and border security, including the fight against drug smuggling, the ministry said.
Amman has been fighting armed groups smuggling narcotics from Syria, including the highly-addictive amphetamine captagon. Jordan is both a destination and a main transit route to the oil-rich Gulf countries for captagon.
On Monday, Jordan's state television said the military had thwarted a drug smuggling operation from Syria, leaving one smuggler dead and the rest fleeing back into Syrian territory.
The meeting comes two weeks after talks in the Saudi city of Jeddah between the Gulf Cooperation Council, as well as Egypt, Jordan and Iraq, failed to reach agreement on Syria's possible return to the Arab fold.
Arab states and those most impacted by the conflict are trying to reach consensus on whether to invite Assad to the Arab League summit on May 19 in Riyadh, to discuss the pace of normalising ties with Assad and on what terms Syria could be allowed back.
Regional superpower Saudi Arabia long resisted normalising relations with Assad but said after its rapprochement with Iran - Syria's key regional ally - a new approach was needed with Damascus, which is under Western sanctions.
At the Jeddah meeting there was resistance to the move to invite Assad to the Arab League summit, with Qatar, Jordan and Kuwait saying it was premature before Damascus agrees to negotiate a peace plan.
Safadi on Sunday met with visiting U.S. Assistant Secretary of State for Near Eastern Affairs Barbara Leaf, officials said.
Washington, which said it would not change its policy towards the Syrian government which it terms a "rogue" state, has urged Arab states to get something in return for engaging with Assad.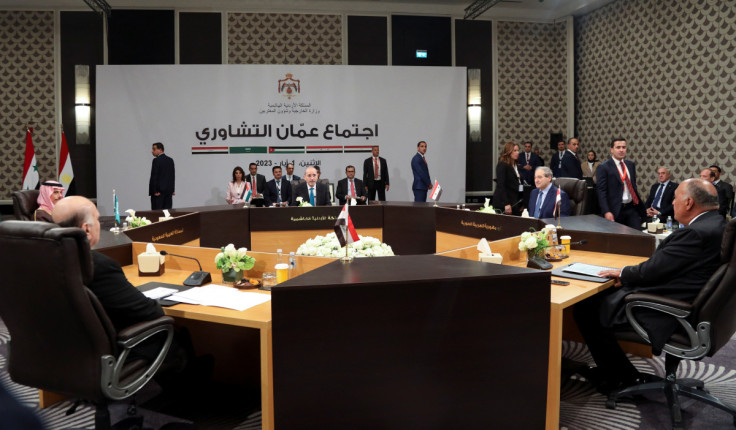 © Copyright Thomson Reuters 2023. All rights reserved.