Binance Teams Up With Energy Giant For Thai Crypto Exchange In 2024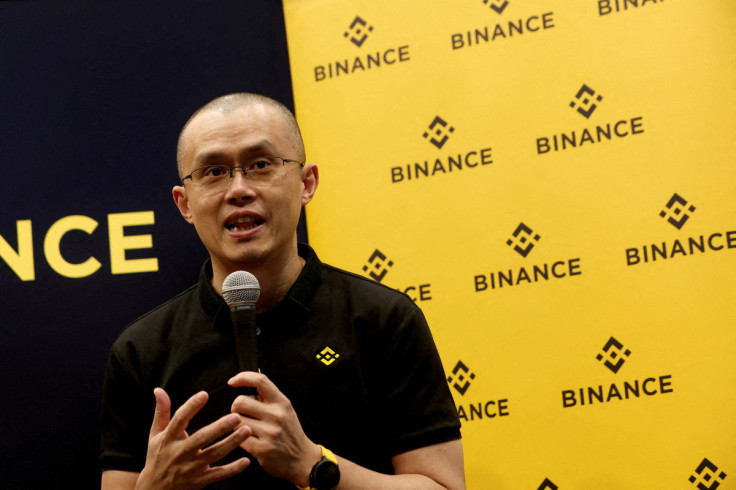 KEY POINTS
Gulf Binance will 'elevate' the country's digital and crypto services: Gulf Energy
The Thailand-based exchange was granted 'digital operator licenses' in May
Binance said its investigations helped Thailand crack down on crypto-related scams
Crypto giant Binance will launch a Thailand-based cryptocurrency exchange through a joint partnership with Gulf Energy Development, a major energy company in the country.
"Gulf Binance's digital asset platform will provide digital asset exchange and digital asset broker services for both cryptocurrencies and digital tokens, prioritizing security and compliance with SEC (Securities and Exchange Commission) regulations," Gulf Energy said in a Wednesday filing with the Stock Exchange of Thailand (SET).
The exchange "will initially be open to users by invitation only, with plans to open to the general public in early 2024," the company added.
Gulf Energy went on to say that it believes Gulf Binance will "elevate" digital and crypto services in Thailand while also promoting the country's blockchain ecosystem.
A Binance spokesperson said that they initially launched an invitation-only exchange in Thailand and more details will be provided in due time, Cointelegraph reported.
News of Gulf Binance's launch came months after the crypto exchange operator announced in May that the Thailand-based exchange had been "granted digital asset operator licenses by Thailand's Ministry of Finance."
"Grateful to Thailand and the Thai SEC for granting us and JV partner Gulf Energy the digital asset operator license. Look forward to supporting our users and community in the Land of Smiles," Richard Teng, Binance's head of Asia, Europe, and MENA, said at the time.
The agreement to establish a crypto exchange in Thailand first came to light in January 2022, as per Bloomberg. At the time, Teng said Gulf Energy's "established local presence and network" partnered with Binance's crypto expertise, would help showcase the "full potential" of blockchain technology, so the needs of Thai users could be met.
Thailand is known as one of the world's crypto-friendly countries. On the other hand, it has also rolled out some regulations for digital asset business operators to ensure that clients' assets are protected.
Among several rules to protect the interests of clients, Thailand's SEC requires digital asset business operators to have a contingency plan in the event that the management system of digital wallets and cryptographic keys may be affected.
Meanwhile, Binance continues to expand its presence in the country. Last month, the exchange said its investigations helped Thai authorities in two major operations that resulted in the dismantling of some criminal networks that were allegedly involved in crypto-related scams.
Binance's Investigations team responded to requests from Thai law enforcement that were related to cybercrime probes, prosecutions, and asset seizures, the exchange said. Some of the assets seized in one of the operations were luxury cars, land, and residential facilities, Binance said.
© Copyright IBTimes 2023. All rights reserved.