Chandrayaan-3: UAE's Prime Minister Congratulates India On Moon Landing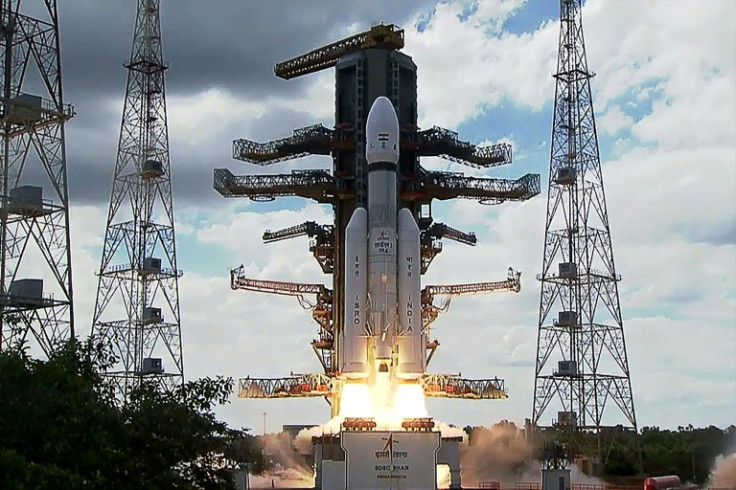 Prime Minister of the United Arab Emirates, Mohammed bin Rashid Al Maktoum, congratulated India for the successful landing of the Chandrayaan-3 on the south pole of the moon on Wednesday.
With this feat, India became the first country to land on the south pole of the moon and the fourth country to land ever on the moon after the United States, Russia and China.
Indian Space Research Organisation, popularly known as ISRO, shared the message of soft landing on X, formerly known as Twitter.
On the same day, UAE's Prime Minister took to X to extend his greetings to India.
Minister of State for Advanced Technology of UAE, Sarah bint Yousef Al Amiri also congratulated the ISRO for successfully landing Chandrayaan-3 on the moon.
"Congratulations to our friends in India for becoming the fourth nation to successfully land on the moon, and the first nation to land on the South Pole of the moon," she added. "This is a historic day for human exploration."
Russia, who achieved its first soft landing of spacecraft on the moon in 1966, also congratulated India.
The Russian Embassy in India's Facebook page posted a message on behalf of Russia's President Vladimir Putin for the Prime Minister of India, Modi, and the President of India, Droupadi Murmu.
"Please, accept my heartfelt congratulations on the occasion of the successful landing of the Indian space station Chandrayaan-3 on the Moon near its South Pole," It reads. "This is a big step forward in space exploration and certainly a testament to the impressive progress made by India in the area of science and technology."
It added, "Kindly convey my sincere congratulations and best wishes for new achievements to the leadership and staff of the Indian Space Research Organization."
NASA's administrator, Bill Nelson reshared ISRO's post about the successful landing to the moon and wrote, "Congratulations @isro on your successful Chandrayaan-3 lunar South Pole landing!"
He added, "And congratulations to #India on being the 4th country to successfully soft-land a spacecraft on the Moon. We're glad to be your partner on this mission!"
Chandrayaan was first launched in October 2008 while Chandrayaan-2 marked India's second lunar exploration mission in 2019. Whereas, Chandrayaan-3 started in July 2023 and landed on Aug. 23 in the evening.
© Copyright 2023 IBTimes AE. All rights reserved.