UAE Ready To Host COP28, Says Climate Change Minister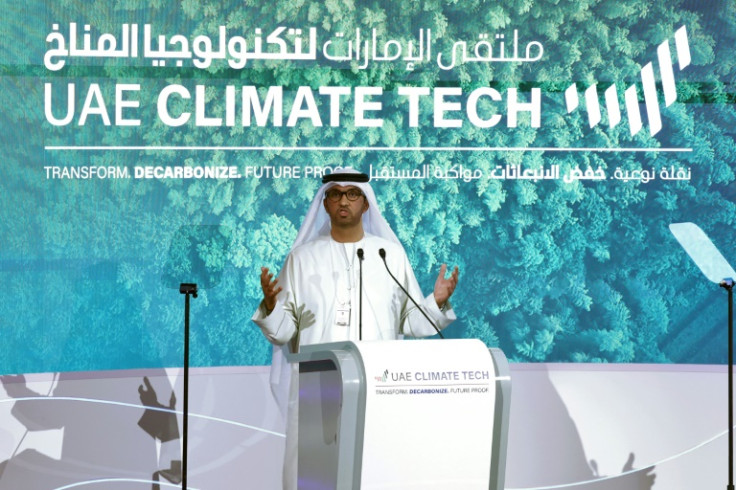 UAE's Minister of Climate Change and Environment, Mariam bint Mohammed Saeed Hareb Almheiri, said that the country is ready to host the highly anticipated COP28 summit, scheduled to be held from Nov. 30 to Dec. 12 in Expo City Dubai.
With only 100 days to go for the COP28 event, Minister Almheiri noted that UAE is looking forward to highlighting its efforts to tackle climate change on a national and international scale.
"We see COP28 in the UAE as a living testament to our achievements and a hopeful glimpse into the future," she said, Gulf Today reported. "It represents a crucial juncture in our commitment to assist humanity in confronting one of its most profound challenges."
She went on to explain that UAE's approach towards climate change action "hinges on inclusivity and synchronized efforts across a spectrum of stakeholders, encompassing federal and local government bodies, the private sector, and community members from diverse backgrounds."
The minister shared that this united strategy will ensure that there is broad participation, which shows the UAE's commitment to tackling climate change, adjusting to its socio-economic impacts, meeting international environmental pledges, and limiting the global temperature rise to well below 2°C.
Furthermore, the UAE aims to pursue to limit the rise in global temperature to 1.5°C. She explained that as COP28 is just 100 days away, the country's "focus remains on forging a resilient climate and ecological future, collaborating closely with all stakeholders to amplify" the upcoming event's global goals.
"Recent times have showcased the UAE's unwavering commitment to its climate pledges, especially with the update of our Nationally Determined Contributions and the bold target of cutting emissions by 40% by 2030, based on the business-as-usual scenario," the minister added.
She continued, "This aligns with the UAE's goal of reaching Net Zero by 2050, complemented by the introduction of the National Hydrogen Strategy and the revised National Energy Strategy 2050."
Moreover, the country is creating collaborations between the local community and the private sector, aiming at emission reduction and sustainable food security to biodiversity conservation, nature preservation, sustainable financing, the circular economy, and more.
Minister Almheiri noted that "the 100 days before COP28 will see a myriad of initiatives unveiled by the Ministry of Climate Change and Environment, along with other pertinent governmental and private entities in the UAE."
She further ensured that these endeavors will help the country to take its environmental and climate objectives across different sectors.
In conclusion, the minister said that the UAE aims to transform climate change challenges into opportunities, adding that COP28 will become a "defining moment in the UAE's and humanity's pursuit of a sustainable future marked by prosperity, development, and global advancement."
© Copyright 2023 IBTimes AE. All rights reserved.