UAE Strongly Condemns Extremists Burning Churches, Homes In Pakistan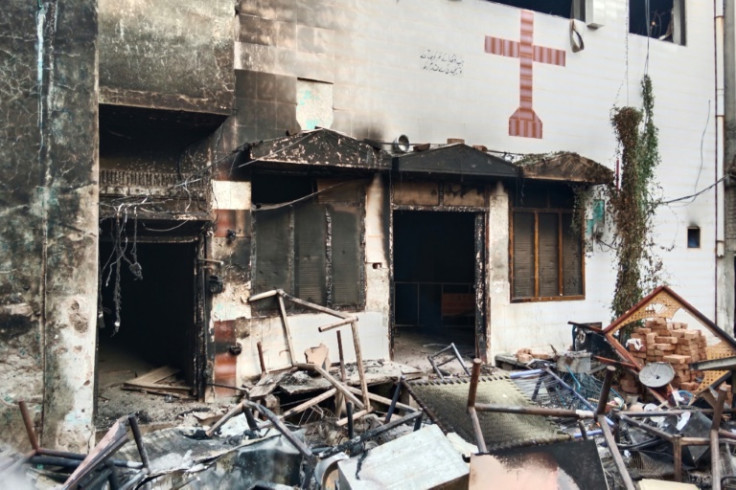 The United Arab Emirates (UAE) has condemned extremists in Pakistan for burning down dozens of houses and a number of churches.
In a statement issued over the weekend, the Ministry of Foreign Affairs (MoFA) commended the Pakistani government's efforts and diligence, as well as the measures it has implemented to confront these criminal acts.
It said the UAE permanently rejects all such practices "aimed at undermining security and stability in contravention of human and moral values and principles" and emphasized that "hate speech and extremism contradict international efforts to spread the values of tolerance, coexistence and peace among peoples."
Moreover, the UAE's Foreign Ministry noted that it is important to "respect religious symbols and avoid incitement and polarization," especially at a time when the international community needs to work together to maintain the universal principles of tolerance and peaceful coexistence.
It further noted that tolerance and peaceful coexistence should be promoted and implemented to achieve stability and sustainable development in every country.
The statement was issued after a mob attacked a Christian area located on the outskirts of the industrial city of Faisalabad. At least four churches and many homes of Christians were vandalized during the attack, which occurred over allegations that two individuals desecrated the Holy Quran, BBC News reported.
More than 100 people were detained following the incident. The authorities disclosed that while the situation in the area remains tense, no deaths have been reported so far.
The act of blasphemy was allegedly carried out by two local Christian residents and police have filed a case against them for violation of the blasphemy law that carries the death sentence in Pakistan.
Although Pakistan has not given anyone a death sentence for blasphemy yet, such accusations previously resulted in mob lynching. For instance, a 49-year-old Sri Lankan man named Priyantha Diyawadana was lynched by a mob in Sialkot in December 2021 over blasphemy allegations. A mob also killed six people and burned down many houses in the Punjabi town of Gojra in 2009.
A Chinese transport supervisor was accused of blasphemy in April as well. He was later arrested by the police and released on bail. In February, a Muslim man named Muhammad Waris was also lynched by a mob for blasphemy. He was arrested by the police but the mob surrounded the police station and later dragged on the streets and beaten to death.
While the law of punishing blasphemy was instituted by the British before Pakistan attained freedom, the authorities made the punishment stricter, including the death sentence in the 1980s.
© Copyright 2023 IBTimes AE. All rights reserved.