China Envoy, In Kyiv, Eyes Talks With Zelensky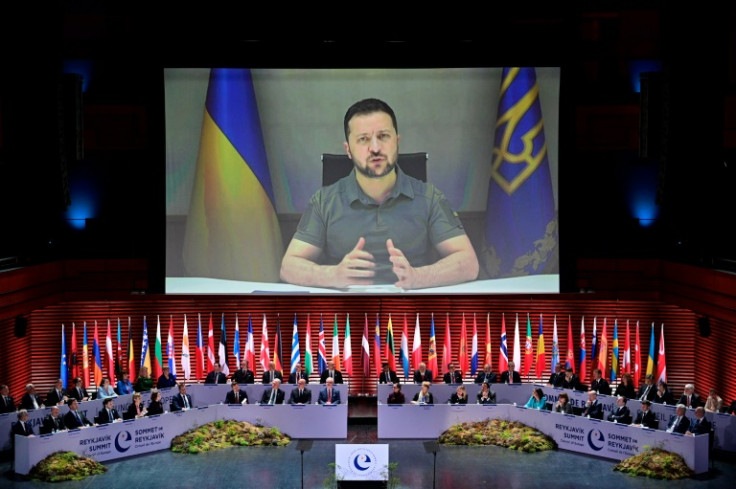 President Volodymyr Zelensky was expected on Wednesday to receive a special envoy from China who arrived in Kyiv to promote Beijing-led negotiations to end the war in Ukraine.
In Kyiv, officials also sought to allay fears that Russian forces destroyed a US-supplied Patriot air defence system, saying the powerful weapon was in operation.
China's special envoy, Li Hui, arrived in the Ukrainian capital on Tuesday for two days of talks with authorities, part of a European tour to promote Beijing's plan to settle the conflict with Russia.
A high-ranking Ukrainian official told AFP on condition of anonymity that a meeting between Zelensky and Li was "possible in the afternoon."
Li, the highest-ranking Chinese diplomat to visit the war-torn country since Moscow invaded in February 2022, arrived in Kyiv three weeks after Zelensky spoke by telephone to Chinese leader Xi Jinping.
On Tuesday Kyiv warned that Ukraine did not need "mediation for the sake of mediation."
"Ending the war with a compromise at the expense of Ukraine will not work," a senior Ukrainian official, speaking on condition of anonymity, told AFP.
Beijing has said the aim of the tour is to "communicate with all parties on the political settlement of the Ukrainian crisis".
Xi, who has aimed to position China as a neutral mediator, and visited Moscow in March, has been criticised for refusing to condemn the Kremlin's attack on its neighbour.
In Iceland, a meeting of European leaders agreed to establish a "register of damages" to record the wartime harm and destruction wrought by Russia in Ukraine.
Created by the 46-nation Council of Europe, it sets up an evidentiary record ahead of a possible future prosecution of Russian leaders, laying the groundwork for compensation.
Marija Pejcinovic Buric, secretary general of the Council of Europe, said that by early Wednesday 40 countries had signed onto the creation of the register, including the United States and all other G7 nations.
It was a "first, necessary, urgent step" ensuring "justice that is centred on the victims" of the war, she said on arrival at the second day of the summit in Iceland.
Ukrainian Prime Minister Denys Shmygal hailed the "historic decision," saying it would help "establish justice."
On the ground "fierce" battles raged for the eastern town of Bakhmut, Ukraine's army said.
"The enemy continues to conduct offensive actions," the General Staff said in its daily report.
Regional authorities said that Russian shelling in the small hours of Wednesday damaged a nine-storey residential building in the southern city of Kherson but no one was injured.
On Tuesday, the Russian defence ministry said its forces had struck a Patriot system in Kyiv with a Kinzhal hypersonic missile.
On Wednesday, Ukraine contradicted that claim, saying a US-supplied Patriot air defence system continued to operate in Ukraine.
"Don't worry, all is fine with the Patriot," air force spokesman Yury Ignat told AFP.
He declined to say if the sophisticated system had been damaged.
"The Patriot is in service," Ignat added. "All is well."
Kyiv received the first shipments of the American-made Patriot surface-to-air missile system in April.
Kyiv announced Ukraine's air defence shot down six of Russia's hypersonic missiles, but Russian Defence Minister Sergei Shoigu rejected that claim.
Russian President Vladimir Putin, who unveiled the Kinzhal in 2018, has termed it "an ideal weapon" that is extremely difficult to intercept.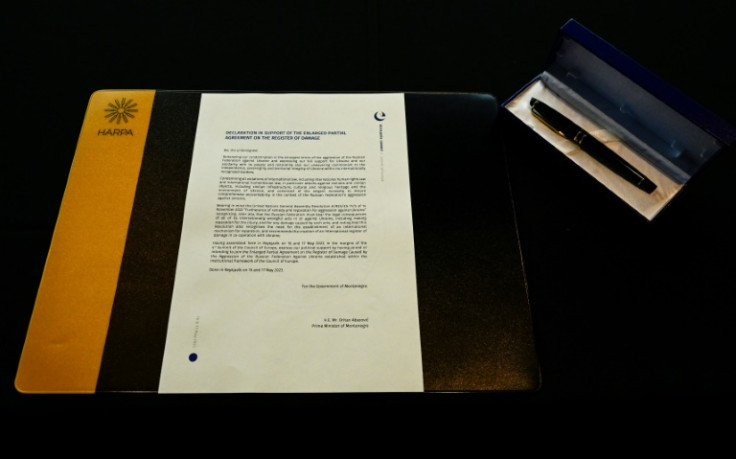 © Copyright AFP 2023. All rights reserved.