China Issues Report That Boeing Sees As Key To Restart 737 MAX Deliveries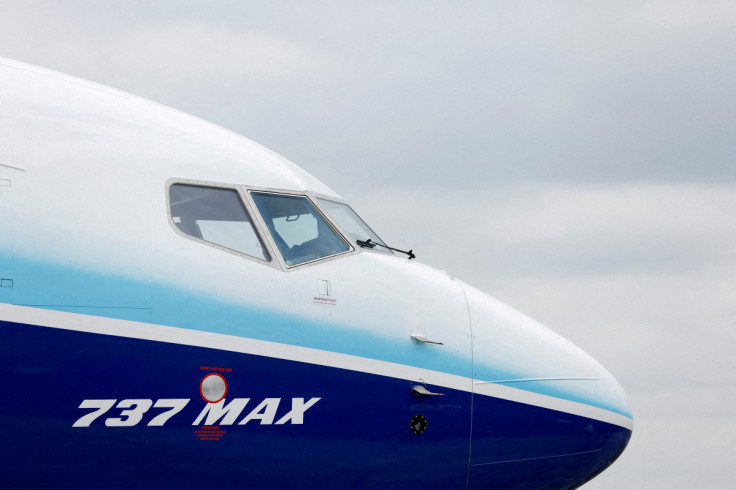 China's aviation regulator has published a report that Boeing views as a key step for the U.S. planemaker to resume deliveries of its 737 MAX to Chinese airlines more than four years after they were halted following two deadly crashes.
Boeing has more than 130 completed MAX jets in inventory for Chinese customers worth more than $15 billion at list prices, although airlines typically receive substantial discounts.
The Civil Aviation Administration of China (CAAC) on April 14 released the second revision of its 737 evaluation report which incorporates updates to 737 MAX training and technical information.
The report, which is available online and has been seen by Reuters but was not publicized by the CAAC, would have been distributed to Chinese airlines and conveyed the message that the regulator had reviewed the airplane and that carriers could take delivery should they want to, one person familiar with the matter said.
Boeing sees the document as the "final technical requirement" necessary for restarting MAX deliveries, a second person told Reuters, adding that U.S.-China trade tensions could still stall progress.
The sources declined to be named because they were not authorized to speak publicly about the matter.
CAAC could not be reached for comment.
The regulator's report was mentioned by Boeing CEO Dave Calhoun at the company's annual meeting on Tuesday. He called it "encouraging progress" and "an important step" for enabling future deliveries.
He added however that "our customers will determine the timing of when they are ready to take delivery of their airplane."
Chinese airlines begun returning the MAX to service in January led by China Southern and as of April, all Chinese MAX operators have resumed flight operations, with 45 of 95 MAX jets now back in service, Calhoun said.
While deliveries have yet to restart, carriers have signaled positive intentions.
Hainan Airlines said on Thursday that it planned to take delivery of 14 MAX planes from lessors between 2023 and 2026, in addition to 47 Airbus A320neo family jets.
It was the first time a Chinese carrier had announced plans to add MAXs to its fleet beyond those ordered before the March 2019 grounding after fatal crashes in Ethiopia and Indonesia.
China Eastern and China Southern said in March they would resume taking delivery of MAX jets this year, without providing further details.
The CAAC, the first regulator globally to ground the plane in 2019, did not publicly announce it had approved the MAX's return before China Southern resumed flights in January.
JPMorgan analyst Seth Seifman said it was still "hard to say" when China would begin to accept MAX deliveries.
"It's a geopolitical question, in my view," he said. "[If] some of the administrative things that have to happen can actually happen, then that's helpful. But I've found this whole process to be extremely opaque."
The CAAC report is a reason for "incremental" optimism on MAX momentum in China, Myles Walton of Wolfe Research wrote in to a note to investors.
© Copyright Thomson Reuters 2023. All rights reserved.