COP28 President-Designate Proposes Changes On IFIs And MDBs To Achieve Climate Goals
KEY POINTS
Dr. Sultan Al Jaber said climate financing should be "available, accessible, and affordable"
He also highlighted the importance of a business mindset and action-oriented approach in the COP28 Process
He also emphasized the need to go "farther and faster" in addressing climate change
Minister of Industry and Advanced Technology Dr. Sultan bin Ahmed Al Jaber has proposed changes on International Financial Institutions (IFIs) and Multilateral Development Banks (MDBs) during a roundtable with ministers and leaders of financial institutions in Washington, D.C. on Wednesday.
He made the call during the Spring Meetings of the World Bank Group and the International Monetary Fund (IMF), which featured a series of meetings with leaders of the IMF, World Bank, and the United Nations (UN).
During a roundtable hosted by IMF Managing Director Kristalina Georgieva and UN Special Envoy for Climate Action and Finance Mark Carney, Al Jaber underscored the need to reform the IFIs and MDBs to realize climate and development goals. The COP28 President-Designate said "sustainable growth and prosperity for all" could be achieved by making financing "available, accessible and affordable", especially in the Global South.
The minister also highlighted the importance of having a business mindset and using an action-oriented approach in the COP Process to make transformational and inclusive progress possible. Furthermore, he emphasized the need to go "farther and faster" in addressing climate change.
"In the eight years since the Paris Agreement, we have seen how closely the goals of sustainable development and climate progress are interconnected. The impacts of climate change are clearly impending development worldwide and the most vulnerable communities are affected the most—particularly the Global South," he said.
Highlighting the importance of capital and finance in climate action, he said not enough funds are getting to the people and places that need it most. "Behind every number there are individual lives, people and communities who should have the right to fulfill their potential and contribute to sustainable global prosperity. The world needs to triple the amount of money by 2030 that is available for cleantech investment, adaptation finance, and a just energy transition in emerging and developing countries," he said.
Al Jaber also touched on the preparations of the UAE ahead of this year's COP28, saying he and his team had spent the last three months engaging with stakeholders across the Global South on climate finance. "...More needs to be done and much more quickly. We need fundamental reform of IFIs and MDBs to achieve both climate and development goals," he said.
"We need substantially more concessional finance that can reduce risk in lower-income countries and attract private capital at a multiple. And we need to explore new instruments to drive private sector finance more effectively and more efficiently to emerging and developing nations," he added.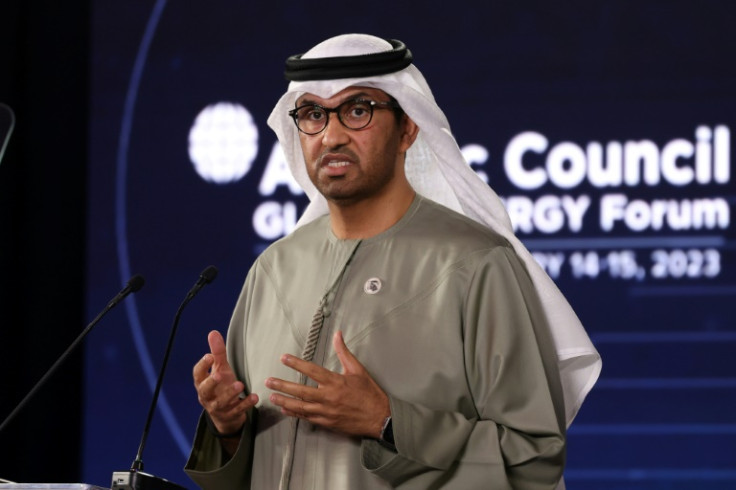 © Copyright 2023 IBTimes AE. All rights reserved.