Curfew, Sabotage As Ukraine Gears Up For Offensive
A city near the front line in southern Ukraine on Wednesday announced a long curfew and sabotage acts behind Russian lines intensified as Ukraine prepares for a spring offensive against Russian troops.
The latest developments came as Ukrainian President Volodymyr Zelensky visited Finland to meet with Nordic leaders as part of his bid for Ukraine to join NATO.
Kherson, which was re-taken by Ukrainian troops in November, will be under curfew from Friday evening until Monday morning.
Regional officials said this was "for law enforcement officers to do their job", but similar long curfews have also been used in the past for troop and arms movements.
"During these 58 hours, it is forbidden to move on the streets of the city. The city will also be closed for entry and exit," the head of Kherson's regional military administration, Oleksandr Prokudin, said on Telegram.
He advised residents to stock up on food and medicine and said people could go for short walks near their houses or visit shops but should carry identity documents with them at all times.
The curfew announcement came as officials said three people were killed and five injured in a Russian strike on Kherson's only working hypermarket on Wednesday.
Kherson was captured by Russian troops last year in the first days of the invasion and remained under Russian occupation until November 2022.
After a sustained campaign of sabotage attacks behind Russian lines, Russian forces withdrew from the city.
They crossed to the eastern side of the Dnipro River which now delineates part of the front line in southern Ukraine.
The curfew announcement came as officials in Russia said they were dealing with a major fire at a fuel depot close to the bridge to Russian-annexed Crimea -- the second such incident in just a few days.
A source in the emergency services was quoted by TASS news agency as saying that the fire had been caused by a drone.
An explosion also caused a freight train to derail in a southern Russian region bordering Ukraine on Tuesday, also the second such incident in just two days.
Ukraine says it has been preparing for months for a counteroffensive aimed at repelling Russian forces from the territory they currently hold in the east and south.
The Kremlin on Tuesday acknowledged the threat.
"Of course, we are aware that the Kyiv regime, which is behind a number of such attacks -- terrorist attacks -- plans to continue this line," its spokesman Dmitry Peskov said.
"All our intelligence services are doing everything necessary to ensure security."
"In order to be in NATO and support alliances to gain support, fundamental diplomatic work must be done. Ukraine is doing it today," Daria Zarivna, Ukraine's presidential communications adviser, wrote on Telegram.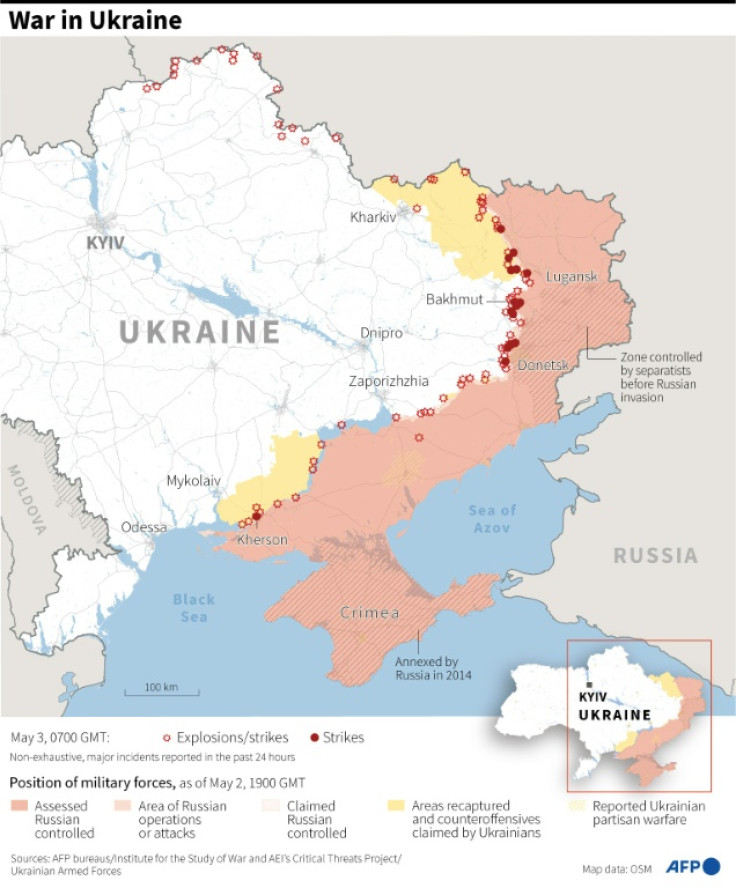 © Copyright AFP 2023. All rights reserved.