'Dead Or Alive': Iraq's Yazidis Anxiously Await IS-abducted Relatives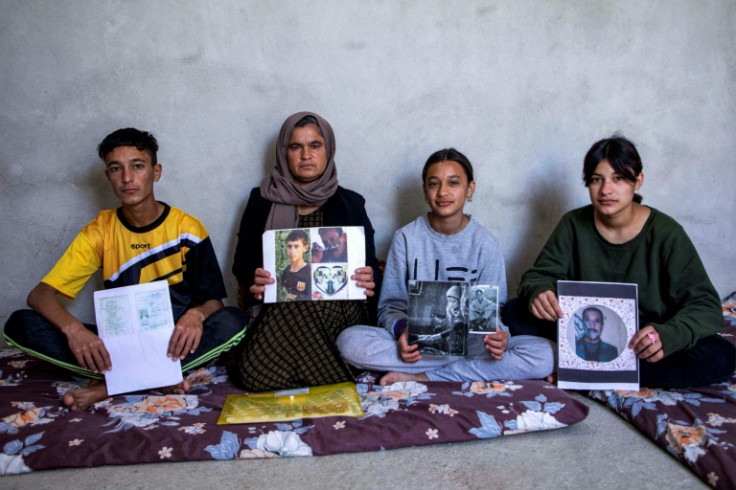 After paying nearly $100,000 in ransoms to free 10 family members, Khaled Taalou, a member of Iraq's Yazidi minority, is still working to free other missing relatives kidnapped by Islamic State group fighters.
Despite his efforts, five more relatives, along with thousands of other Yazidis, remain missing after being abducted by the jihadists.
"We are still looking. We do not lose hope," the 49-year-old said.
In August 2014, IS swept over Mount Sinjar, the Kurdish-speaking minority's historic home in northern Iraq. They massacred thousands of Yazidi men, enlisted children, and seized thousands of women to be sold as jihadists' "wives" or reduced to sexual slavery.
IS considered the Yazidis, who follow a non-Muslim monotheistic faith, as heretics.
UN investigators described as genocide the atrocities carried out by IS.
Nineteen members of Taalou's family were abducted, including his brother and sister, along with their spouses and children.
"We borrowed money as we could, here and there, to get them out," the journalist and writer said.
Now displaced and living in Sharya, a village in Iraqi Kurdistan, after fleeing his home in Sinjar, Taalou has managed to free 10 relatives over seven years.
Expensive releases are negotiated "via networks of traffickers in Iraq and abroad", he said.
The latest was his brother's granddaughter in February 2022, located in a Syrian camp. He has learned that along with five relatives who remain missing, two family members were killed in aerial bombardments in the fight against IS.
After IS's rapid rise in 2014, Iraq declared victory over the jihadists in 2017 and the group's last Syrian stronghold was retaken in 2019.
But the toll left behind by their self-proclaimed caliphate is still being counted. Mass graves in Sinjar continue to be exhumed and the International Organization for Migration says more than 2,700 Yazidis remain missing, with some still in IS captivity while "the whereabouts of others is uncertain".
Bahar Elias was separated from her husband Jassem and their son Ahmed, who was barely 19 when the family was kidnapped when IS seized Sinjar.
Relatives paid intermediaries $22,000 to secure the release of Bahar and her three younger sisters.
Now living in a camp for displaced people near Sharya, the 40-year-old said she has her "eyes glued to the road" in hopes that her husband and son will return.
She appealed for international assistance to "help us find a trace of our families, to find out if they are dead or alive".
Knowing their fate, she added, would allow her "to be free from pain".
Hussein Qaidi, head of a public office in Iraq's autonomous Kurdistan region working to rescue kidnapped Yazidis, said IS abducted 6,417 Yazidis from Sinjar.
More than 3,500 have been rescued in Iraq or from neighbouring Syria and Turkey.
He estimated 2,855 Yazidis remain missing and said his team works tirelessly to "gather the available information and free all the kidnapped".
Hayam was 17 when IS abducted her on August 3, 2014, along with her parents, five sisters and two brothers.
Now living in Sharya, she has managed to rebuild her life after a journey across the territory once controlled by the jihadists.
In an IS prison, she met Leila, a fellow Yazidi. In May 2015, Hayam was sold to a Syrian and Leila to an Iraqi.
Four months later, Hayam was given to a man from Dagestan before escaping her ordeal and reaching Iraqi Kurdistan, after a year and a half in captivity.
She has since married Leila's brother, Marwan, and the couple and their two children have sought asylum in Australia, where Hayam has family awaiting them.
She has the word "huriya" (freedom) tattooed on her wrist and holds no intention of returning to her former home.
"Nothing awaits us in Sinjar," she said, adding that her family and friends are no longer there.
"Some were killed, others are still captives of IS, and others have emigrated. Everything has changed."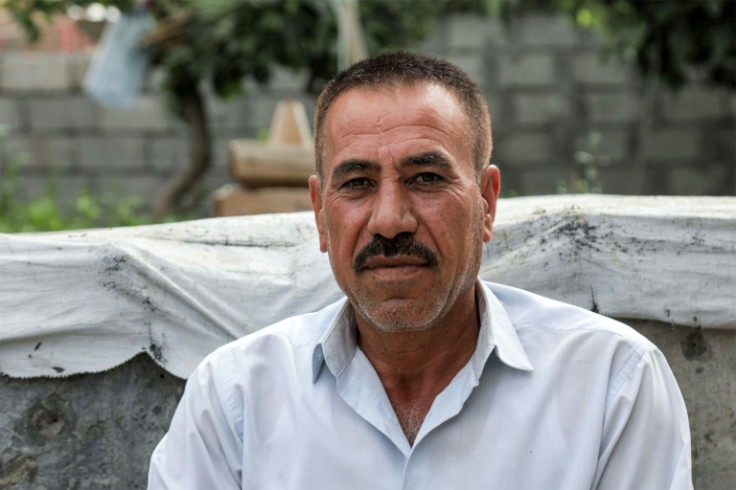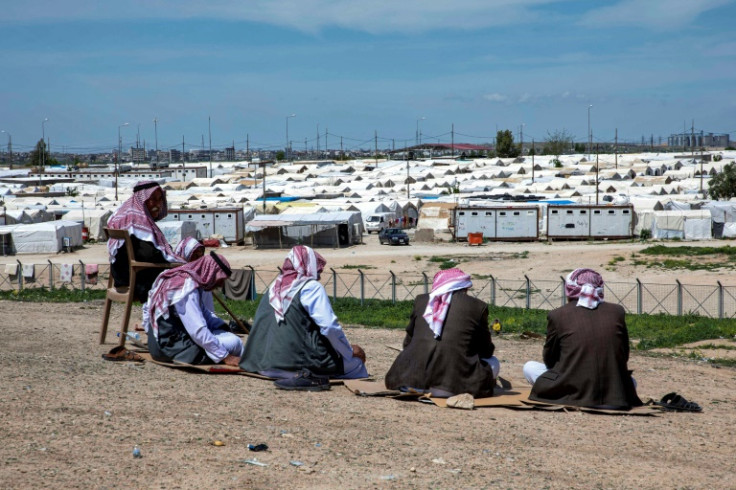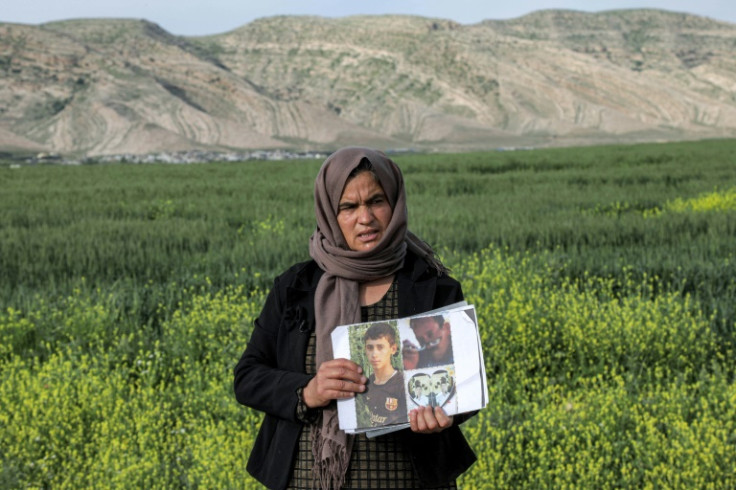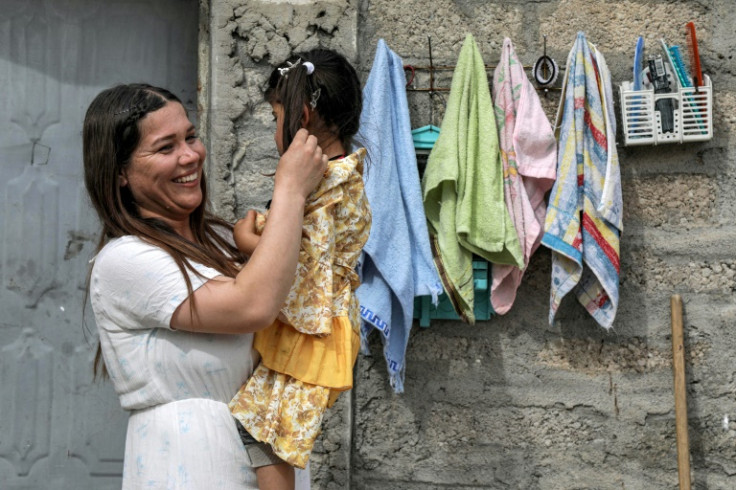 © Copyright AFP 2023. All rights reserved.