Erdogan Ascendant As Turkey Heads For Historic Runoff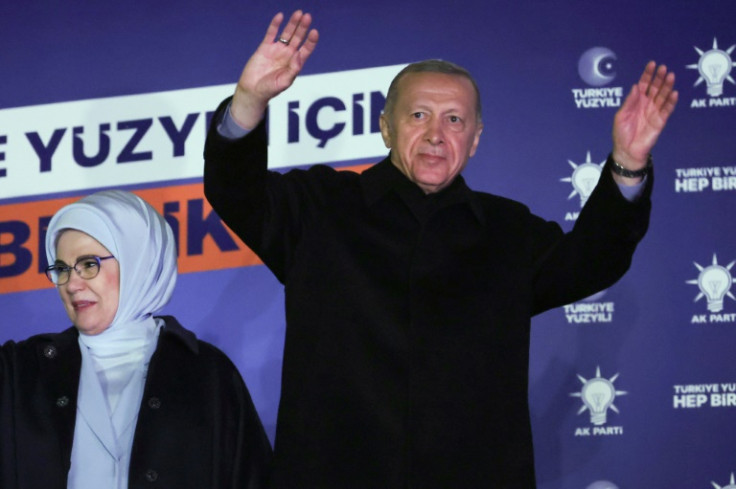 Turkey on Monday woke up to the prospect of its first presidential runoff vote after conservative President Recep Tayyip Erdogan confounded pollsters and his secular rival to win the first round of the country's pivotal election.
Pre-election opinion polls had suggested Erdogan risked a first national election defeat to his main challenger's disparate six-party alliance, in a vote seen as the most important in the Muslim-majority nation's post-Ottoman history.
But the 69-year-old defied expectations in Sunday's ballot and could extend his two-decade grip on power on May 28, after neither he nor Kemal Kilicdaroglu reached the 50-percent threshold for a first-round victory.
With almost all ballots counted on Monday morning, Erdogan led with 49.42 percent of the vote to Kilicdaroglu's 44.95 percent, according to official figures provided by state news agency Anadolu.
A nationalist third candidate, Sinan Ogan, emerged as the kingmaker after picking up five percent, but has yet to come out for either frontrunner.
Erdogan's Islamic-rooted Justice and Development Party (AKP) and its far-right allies were also close to an outright majority in Sunday's parliamentary elections.
The lira fell against the euro as traders digested with apprehension the increased likelihood of Erdogan's unconventional economic policies continuing.
The Borsa Istanbul index opened sharply in the red on Monday and was down by almost 4.5 percent at around 11:00 am (0800 GMT).
The result was a crushing disappointment for Kilicdaroglu and his Republican People's Party (CHP) supporters.
An overcast dawn greeted Istanbul residents on Monday, a symbolic reflection of the opposition's gloomier outlook but opinions were divided as to the outcome of Turkey's unprecedented runoff.
"Erdogan is going to win. He's a real leader. The Turkish people trust him and he has a vision for Turkey," Hamdi Kurumahmut told AFP in Istanbul.
"Of course there are things that need to be improved, on the economy, education or the refugee policy. But we know he's the one who can sort all that out," added the 40-year-old tourism sector worker.
Betul Yilmaz, 26, wanted to keep the faith in a Kilicdaroglu victory if he sealed an alliance with Ogan. "But it's going to be close," the young woman said.
"If Kilicdaroglu wins... a beautiful time awaits us. I don't want to even think about a scenario in which Erdogan wins," Emin Serbest, 33, an employee of Istanbul's municipal authority, told AFP as the count continued.
Pro-government daily Sabah called Erdogan's unexpectedly strong performance a "superb success".
Kilicdaroglu, who has a history of defeats to pro-Erdogan candidates, only emerged as the opposition's candidate after a year of bitter debate between the alliance's disparate members, who span Turkey's cultural and religious divides.
The unwieldy coalition now faces a challenging task to regroup for the runoff, with Erdogan seemingly possessing the momentum.
"The president is likely to ride his strong approval rating, surprise win in parliament, and incumbency advantages to secure re-election," said Emre Peker of the Eurasia Group consultancy.
The strong performance of the AKP and its allies in the legislative ballot suggests "identity, terrorism and security issues played well with Erdogan's broader conservative base and helped the president make up for his economic shortcomings", he added.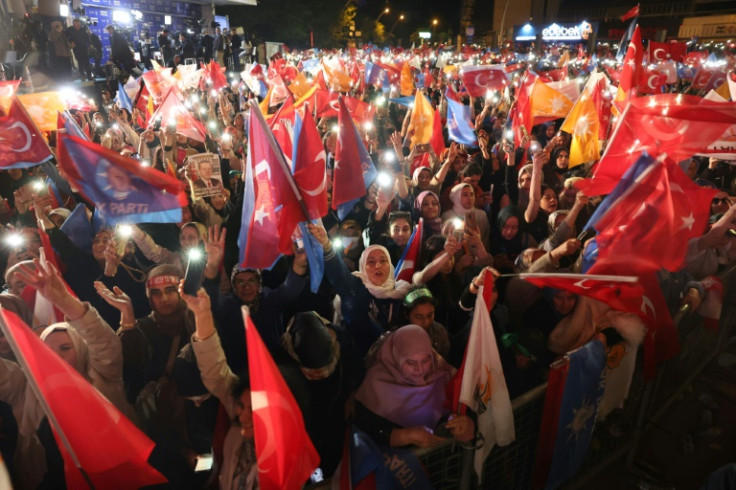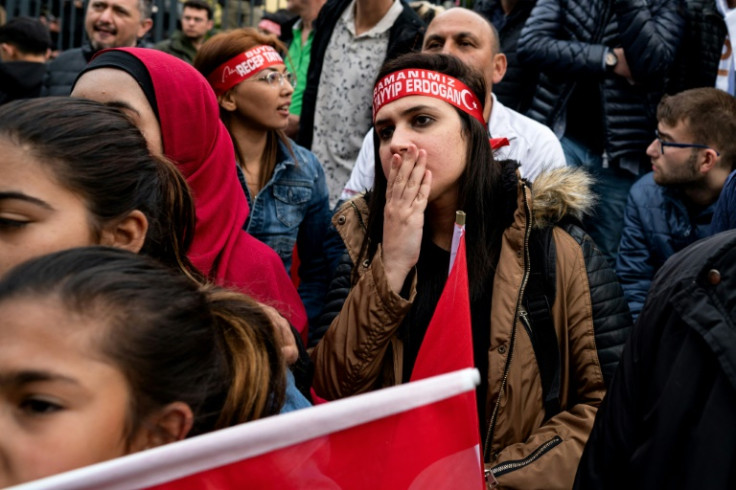 © Copyright AFP 2023. All rights reserved.