Erdogan Attacks LGBTQ Ahead Of Crucial Vote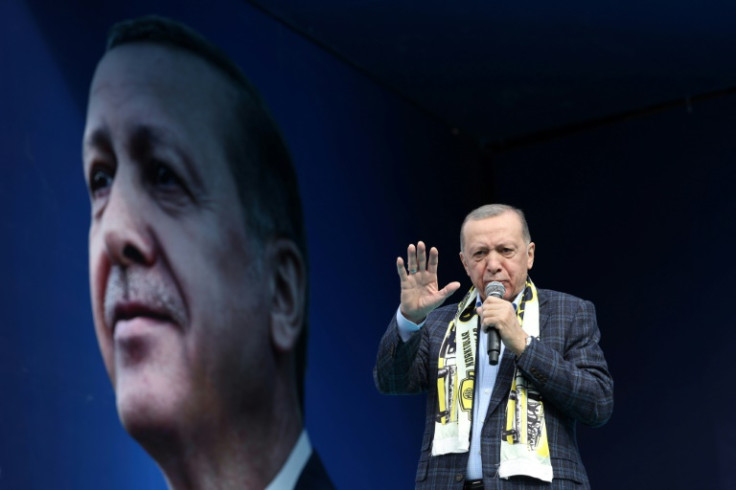 President Recep Tayyip Erdogan on Thursday launched a new attack against Turkey's LGBTQ community in a bid to rally his conservative voters in the run-up to tight May 14 polls.
Turkey's longest-serving leader has campaigned tirelessly since bouncing back from a health scare that sidelined him for three days last week.
Polls show the 69-year-old running neck-and-neck with leftist secular leader Kemal Kilicdaroglu in one of Turkey's most important election races of its post-Ottoman history.
Erdogan's campaign is being hamstrung by a raging economic crisis and discontent over the government's response to a February earthquake that claimed more than 50,000 lives across Turkey's southeast.
He has hit back by launching daily barbs at both the West and the opposition's support for liberal causes such as LGBTQ and women's rights.
"We are against the LGBT," Erdogan told a rally in the Black Sea city of Giresun on Thursday.
"Family is sacred to us. A strong family means a strong nation. No matter what they do, God is enough for us."
His comments came one day after a court issued a 10-month suspended sentence to one of Turkey's biggest pop stars for joking on stage about religious schools.
The star -- known by her stage name Gulsen -- will not go to prison unless she commits another offence.
The case fed into the culture wars being waged across Turkey. Erdogan himself graduated from such a school.
Gulsen has also been an outspoken supporter of LGBTQ rights in the mostly Muslim but official secular nation of 85 million people.
Kilicdaroglu and his six-party coalition have avoided engaging in a war of words with the Turkish leader and tried to focus on their messages.
These include healing Turkey's social divisions among its myriad of cultural and religious communities.
The 74-year-old has also pledged to restore economic order and secure new funding from Western investors who abandoned Turkey in the latter years of Erdogan's rule.
Erdogan ran a more muted campaign when Turkey was officially in mourning for its earthquake victims.
But his message has become more heated as the election nears.
"He is once again trying to unify the masses behind him by whipping up perpetual culture wars," the Middle East Institute's Turkey programme director Gonul Tol told AFP.
"He campaigns at mosques, falsely claims the opposition will close down the Directorate of Religious Affairs (Diyanet), and ostracises the LGBTQ community by describing them as polluted by 'viruses' and 'perverts.'"
Turnout will be a crucial factor in Turkey because of how intensely polarised the country has become.
Analysts believe only a sliver of voters remain undecided about Erdogan after two decades of his rule.
Turkey's hawkish Interior Minister Suleyman Soylu said he was certain undecided voters would choose the "stability" of re-electing the government they know.
"I think the undecideds will vote for stability," he told NTV television.
Soylu has spearheaded government efforts to portray Kilicdaroglu as a US-backed agent who is plotting a "political coup" on election day.
Kilicdaroglu has countered with allegations of corruption that appear to resonate with large groups of voters.
"I will take money (from the business elite) and hand it to my citizens," he told supporters in the central city of Nigde.
He told another rally that he would remove restrictions on social media and eliminate a hugely controversial law that makes it illegal to "insult the president".
Thousands have been prosecuted -- many of them teenagers using social media -- under the statute every year.
"Young people, I promise you that when I sit in the presidential chair, you will be able to criticise me freely," he said.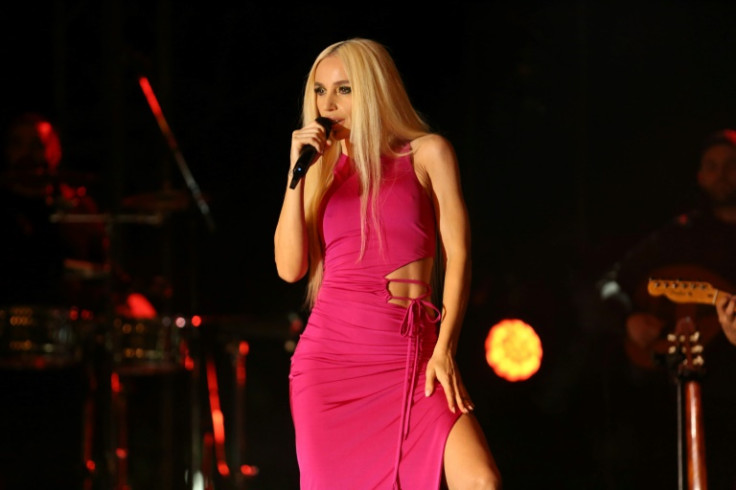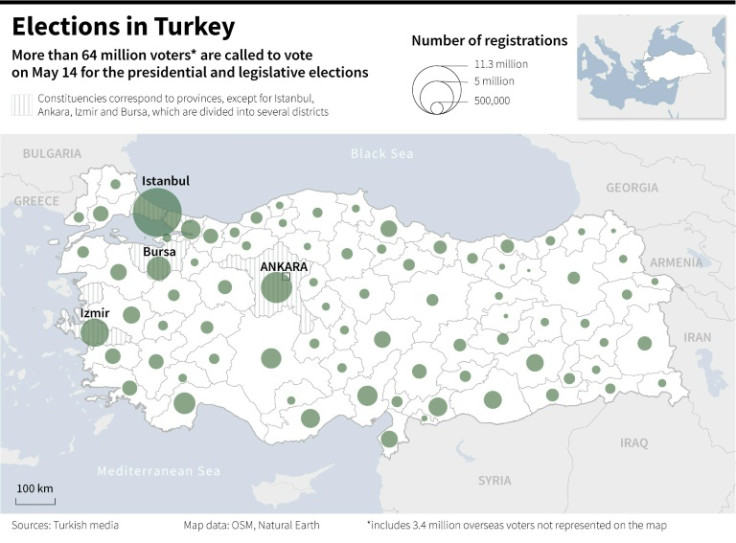 © Copyright AFP 2023. All rights reserved.