EU Targets 1 Million Shells A Year As Ukraine Saps Ammo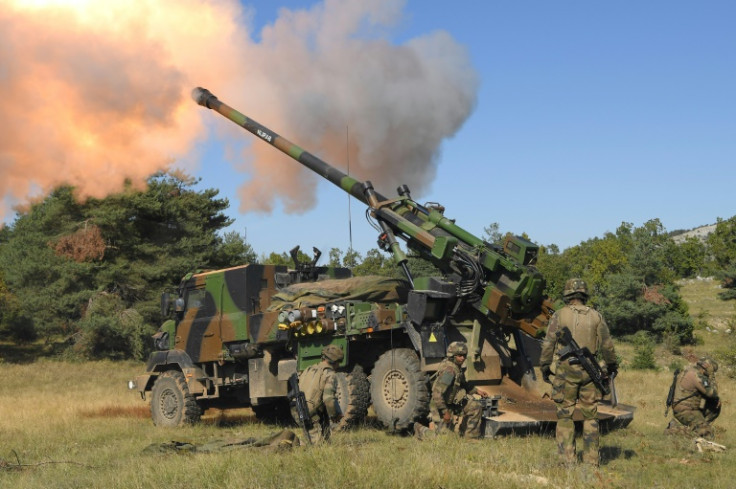 The EU will put forward a plan to boost its production capacity of artillery shells to one million a year, officials said Tuesday, as it scrambles to arm Ukraine and refill its own stocks.
After decades of underinvestment, Europe's defence industry is struggling to adapt to a surge in demand sparked by Russia's war on its pro-Western neighbour.
The plan from the European Commission -- to be unveiled Wednesday -- proposes using 500 million euros ($550 million) from the EU budget to bolster ammunition production in the bloc.
"When it comes to defence, our industry must now switch to war economy mode," said EU internal market commissioner Thierry Breton.
"I am confident that within 12 months we will be able to increase our production capacity to one million rounds per year in Europe."
The EU cash would go towards financing new production lines for howitzer shells and missiles, stepping up gunpowder output and refitting old ammunition.
Brussels says the money would provide around 50 percent of financing for selected projects and member states would have to come up with the other half of the cash.
That would take the overall value of the plan to 1 billion euros.
"The act we are proposing is unprecedented. It aims to directly support, with EU money, the ramp-up of our defence industry for Ukraine and for our own security," Breton said.
He said European industry "does not have the scale today to meet the security needs of Ukraine and our member states. But it has the potential to do so".
The proposal Wednesday is the final plank in the EU's ambitious plans to help give Kyiv the firepower it needs to overcome the Kremlin's forces.
Ukraine has been burning through thousands of shells a day and has complained that its troops have had to ration their usage due to shortages.
The EU has already pledged to spend 2 billion euros on providing Ukraine one million artillery shells over the next year by raiding stockpiles and placing joint orders.
Officials hope the 500-million-euro plan will convince industry to start spending on new facilities and give EU states the confidence to send more of their current stocks to Ukraine.
Over the coming years that would allow Europe to keep refilling its own shelves and maintain support for Ukraine.
Breton has been touring arms factories around the EU trying to gauge their capacity to bolster production.
Diplomats from some EU countries have expressed doubts over Europe's capabilities to produce enough ammunition, but officials in Brussels insist it can reach the target.
© Copyright AFP 2023. All rights reserved.