Exclusive-Pakistan Buys Its First Cargo Of Discounted Russian Crude Oil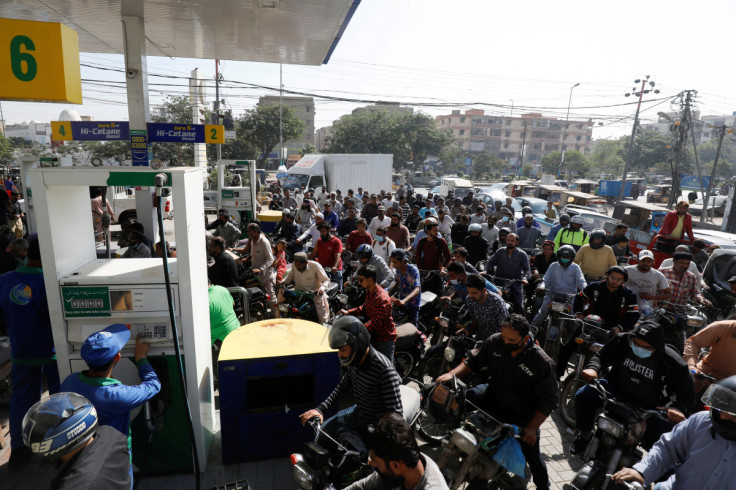 Pakistan has placed its first order for discounted Russian crude oil under a new deal struck between Islamabad and Moscow, the country's petroleum minister said, with one cargo to dock at Karachi port in May.
Pakistan's purchase gives Russia a new outlet for its crude, adding to Moscow's growing sales to India and China, as it redirects volumes from western markets where its oil has been banned in the wake of the Ukraine conflict.
Discounted crude offers much needed respite to cash-strapped Pakistan in the face of a balance of payments crisis and critically low foreign exchange reserves. Energy imports make up the majority of the country's external payments.
The deal will see Pakistan buy only crude oil, not refined fuels, with imports expected to reach 100,000 barrels per day if the first transaction goes through smoothly, Minister Musadik Malik told Reuters on Wednesday night.
"Our orders are in, we have placed that already," he said, confirming source-based information that the country would only be buying crude, not refined products.
Pakistan imported 154,000 barrels per day of oil in 2022, relatively flat from the previous year, data from analytics firm Kpler showed. Most of the crude was supplied by the world's top exporter Saudi Arabia followed by the United Arab Emirates.
(Graphic: Pakistan crude imports -
)
If Russian crude supplies were to reach 100,000 barrels per day, it would mean a potentially big drop for Middle East suppliers to Pakistan.
Malik declined to say whether Chinese yuan and the UAE dirham would be used as currencies for transactions, with Pakistan short of dollars. He did not comment on the rate of imports either.
"I will not disclose anything about the commercial side of the deal," he said.
He said Pakistan's Refinery Limited (PRL) <PKRF.PSX> will initially refine the Russian crude in a trial run, followed by Pak-Arab Refinery Limited (PARCO) and other refineries later.
Russian Energy Minister Nikolay Shulginov led a delegation to Islamabad in January to hold talks on the deal, after which he said oil exports to Pakistan could begin after March.
Malik took a proposal to Moscow to negotiate the deal late last year.
Western nations have imposed a $60 a barrel price cap for anyone to buy Russian oil as part of sanctions against Moscow, however India and China have been paying prices above the price cap, according to traders and Reuters calculations.
© Copyright Thomson Reuters 2023. All rights reserved.