Factbox-Pakistan Anti-graft Agency That Arrested Imran Khan Has Wide Powers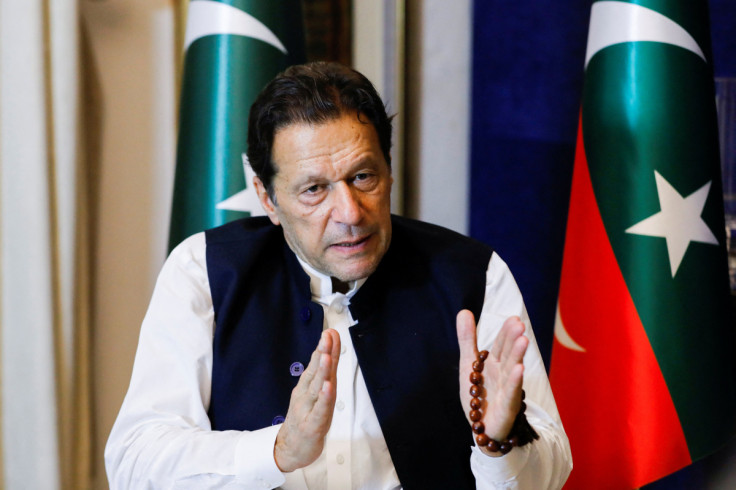 Created by military dictator late General Pervez Musharraf and currently headed by a retired general, Pakistan's powerful anti-graft agency that arrested former prime minister Imran Khan in a land fraud case has a mandate to end corruption in the country.
The National Accountability Bureau (NAB) has investigated, tried and jailed at various times all prime ministers since 2008 including current premier Shehbaz Sharif, former president Asif Ali Zardari, and other top political figures.
On Thursday, Pakistan's Supreme Court said that the NAB's arrest of Khan for graft was illegal.
Below are some facts about the NAB and its working.
LAUNCH
The NAB began operations in 1999 under a chairman who was a former army general. It is headquartered in Islamabad, with regional offices in all major Pakistani cities.
WORKING
It is an autonomous body but analysts and politicians say that it has often been used as a tool to crack down on the opposition in the South Asian nation where the army has long held sway on who rules the country.
The agency denies any misuse of its powers.
It has its own investigators, unbridled powers of arrest as well as prison cells to hold suspects. The NAB has prosecutors and judges and runs its own courts, separate from the main judicial system.
Prime Minister Sharif was arrested by the agency and detained for several months in 2020 when he was an opposition leader in Khan's parliament.
It investigates only public office holders and government officials as per law but there have been complaints by businessmen that they have also been investigated and tried.
Investigations and subsequent trials can take months, at times years, and suspects can be locked up during that period.
MANDATE
The NAB's mandate is to eliminate corruption through enforcement, prosecution, awareness and prevention, according to the law ministry, and establish a legal framework for the drive against corruption.
CONTROVERSIAL
The agency has been controversial since its inception, mainly due to its unbridled powers, and the stigma attached to anyone investigated even if they were cleared later.
While there is broad consensus that the country should be purged of corruption, analysts say the agency hasn't had much success in that mission.
On the flip side, fear of an investigation by the NAB is so high that government officials have often dragged their feet in clearing projects.
PROSECUTIONS, CASES
According to NAB data, the agency has conducted 4,747 investigations until March this year, of which 3,538 were filed in court. The cases resulted in 1,190 convictions and 771 acquittals while others were in progress or dormant. One hundred cases were withdrawn.
Former Prime Minister Nawaz Sharif, the brother of the current prime minister, and his daughter Maryam Nawaz were convicted of corruption by the NAB court in 2018.
Maryam Nawaz's conviction was later overturned by a higher court.
AMENDMENTS
In March, politicians from across the spectrum barring Khan's party joined hands to amend the law to limit the agency's powers, such as holding a suspect for up to 90 days without recourse to bail. The maximum period is now 14 days. The agency must also complete a case within a year.
Khan's party had opposed the move, saying Sharif's coalition government was trying to make the agency a toothless body.
© Copyright Thomson Reuters 2023. All rights reserved.