Gaza Truce Largely Holds As Palestinians, Israelis Count Deadly Cost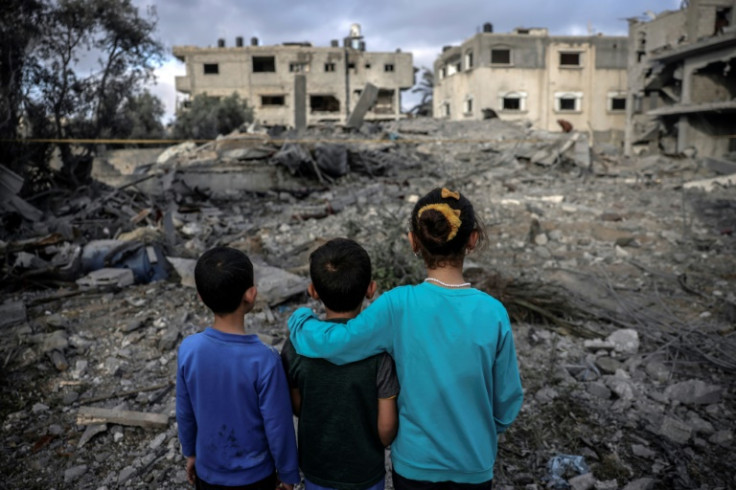 Calm returned to Gaza Sunday as a fragile ceasefire largely held, leaving Palestinians and Israelis to count the cost of five days of cross-border fire that killed dozens.
Fishermen took to their boats in the coastal Palestinian enclave, as Gazans emerged from sheltering in their homes during the fierce exchange of fire.
The fighting broke out Tuesday with Israeli strikes on the Islamic Jihad militant group. It ceased late Saturday following days of truce talks led by Egypt.
But on Sunday evening, the Israeli army said one rocket launched from the Gaza Strip "fell in an open area" in Israel's south, prompting retaliatory artillery fire at two military positions in the northern strip.
Islamic Jihad said in a statement the rocket fire was the result of a "technical error", stressing the militant group "respects the ceasefire".
As the skies fell silent, residents were left to mourn the 33 people killed in Gaza, as well as the two in Israel -- a Palestinian labourer from the blockaded territory and an elderly Israeli.
More than 50 homes were destroyed and around 950 people displaced in Gaza, said the United Nations, citing local officials.
"We're on the street. There's no home for my children or their children," said Mohammed al-Louh, whose house was destroyed by Israeli strikes.
Medics said 190 people were wounded in Gaza and, in Israel, seven received injuries directly resulting from Palestinian rocket fire.
Authorities on Sunday lifted movement restrictions imposed on Israelis living near the Gaza border.
Sunday also saw Israel re-open its two crossings with Gaza for Palestinians with work permits or permission to access essential medical treatment. This has paved the way for supplies of medicine, food and fuel to reach the territory.
In the coastal Israeli city of Ashkelon, resident Michelle Weiss warned the fighting is "not finished".
"Now I'm free, now I can go out... but I know it will begin again," she told AFP by the beach.
UN Secretary-General Antonio Guterres on Sunday welcomed the ceasefire agreement and offered his "deepest condolences" to victims' families, according to a statement from his spokesperson Stephane Dujarric.
The secretary-general also commended Egypt for its "key role in bringing the hostilities to an end," and the efforts of Qatar, Lebanon and the United States, Dujarric said.
Guterres "calls on all sides to observe the ceasefire," the statement added.
Gaza, home to 2.3 million Palestinians, has been plagued by poverty and unemployment since Israel imposed a crippling blockade in 2007 when the Islamist movement Hamas took control.
The territory has seen numerous wars between militant groups and Israel since then, and this week's fighting was the worst in the Israeli-Palestinian conflict since an August flare-up that killed nearly 50 Gazans.
While Israel and Islamic Jihad committed to the ceasefire, both warned they would not hesitate to resume fire if the other side violated the agreement.
"Quiet will be met with quiet," Prime Minister Benjamin Netanyahu's office said in a statement.
"Today Israel's enemies in Gaza and far beyond know that even if they try to hide, we can -- and will -- get to them," Netanyahu said at the start of Sunday's cabinet meeting, calling the military operation "perfect".
The Israeli strikes on Gaza killed at least six top figures from Islamic Jihad, which is considered a terrorist group by the United States and the European Union.
At least six children and multiple civilians were also among the dead in Gaza.
Tariq Salmi, an Islamic Jihad spokesman, said if Israel "commits any foolish act or any assassination... the resistance will resume where it left off".
Islamic Jihad had responded to the Israeli strikes with volleys of rocket fire, prompting sirens to blare.
An army official said Sunday that militants fired 1,468 projectiles at Israel, of which 1,139 crossed into Israel's air space, with the army intercepting more than 430 rockets.
There were multiple failed rounds of truce talks that had sparked fears the conflict could escalate before a deal was reached, a diplomatic source close to the negotiations told AFP.
Lebanese politician Bassel al-Hassan was a "key facilitator" in contacting the Islamic Jihad leadership and getting the talks back on track, said the source, who was not authorised to speak publicly to the media.
"We managed to make certain arrangements so that there was a communication channel with the UN and the Egyptians," said a committee official, requesting anonymity due to the sensitivities of the negotiations.
As calm in Gaza was mostly restored, violence persisted in the West Bank, which has been occupied by Israel since the 1967 Six-Day War.
Israeli forces raided central Nablus early Sunday, sparking clashes with Palestinian residents, according to an AFP photographer.
An army statement said troops had arrested two people suspected of shooting at soldiers in the occupied territory.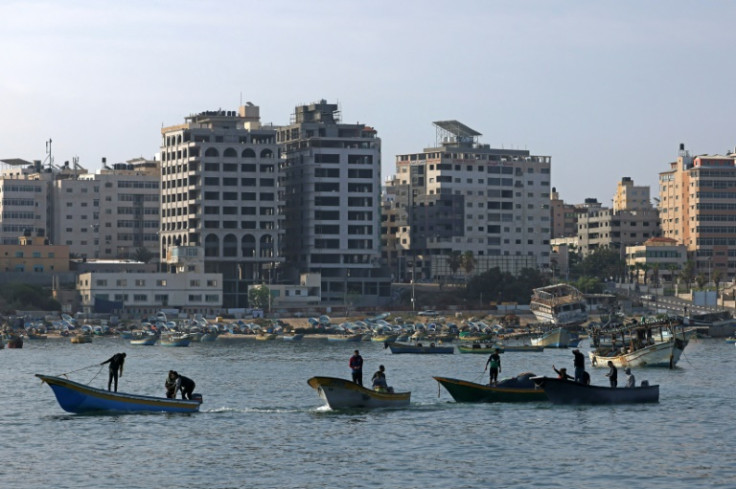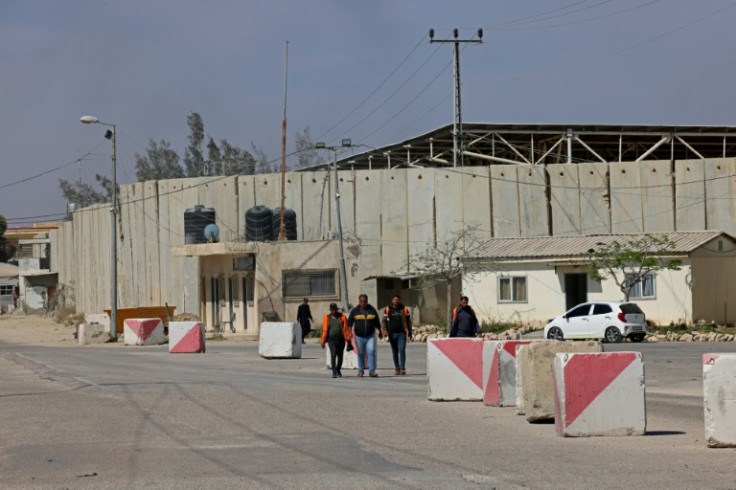 © Copyright AFP 2023. All rights reserved.