Guatemala Prosecutor Amps Up War On President-Elect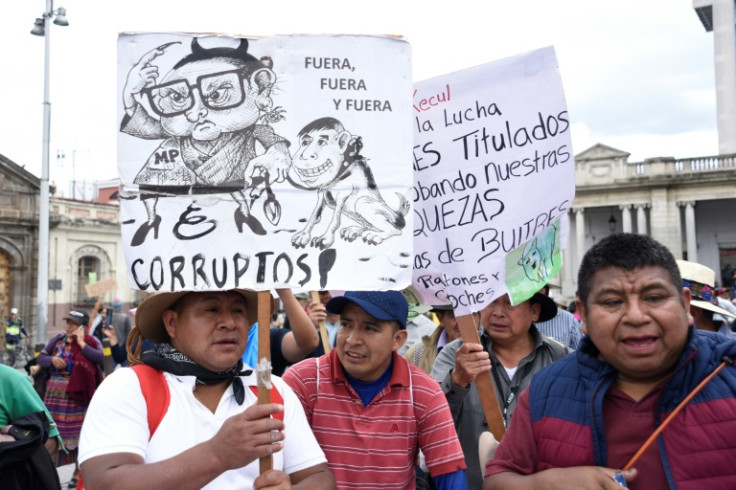 The Public Prosecutor's Office ratcheted up a battle with incoming president-elect Bernardo Arevalo on Thursday, calling on the Supreme Court to strip him of immunity for damages resulting from a 2022 protest at a university.
The action raised uncertainty just two months before Arevalo is to take office, and sparked new global condemnation on efforts to halt a democratic transfer of power in the Central American nation.
Prosecutor Saul Sanchez said in a press conference that his office will file a motion to deprive Arevalo and vice president-elect Karin Herrera of immunity and bring them to trial.
Arevalo, 65, claims there is a "slow-motion coup" to block him from taking office January 14.
"The spurious measures of the Public Ministry show that the assault against democracy and the rule of law continue," Arevalo said following Sanchez's announcement.
Arevalo shocked the nation's elite with his surprise victory in June 25 elections, winning on an anti-corruption platform.
The decision is now in the hands of the Supreme Court, whose new magistrates were elected Wednesday night by Congress, dominated by the ruling party.
The shakeup of the composition of the court sparked scuffles outside Congress late Wednesday, and some 2,000 security agents guarded the building Thursday.
The 2022 occupation of the San Carlos University by students and faculty occurred after a vote for a new rector that students claimed was fraudulent.
Arevalo at the time offered support to the protesters on social media.
Earlier Thursday, agents from the prosecutors' office raided homes of some of the 30 students and teachers linked to the university occupation.
The US State Department condemned the raids and issued new warnings to Guatemalans blocking Arevalo's path to inauguration.
"The United States unequivocally rejects continued, brazen efforts to undermine Guatemala's peaceful transition of power," US State Department spokesman Matthew Miller said in a statement.
Miller announced visa restrictions on 11 more individuals "for undermining democracy and the rule of law," bringing the total number of Guatemalans facing US visa restrictions to 25.
The Office of the UN High Commissioner for Human Rights in Guatemala expressed its "concern for actions that seem designed to undermine the integrity of the electoral process and undermine the rule of law."
The Secretary of the Organization of American States (OAS), Luis Almagro, said the prosecutor's actions were "absolutely inappropriate and unacceptable for a democratic political system."
In a statement, the European Union said it was "deeply disturbed by the intensification of attempts to undermine the election results through selective and arbitrary legal and procedural actions."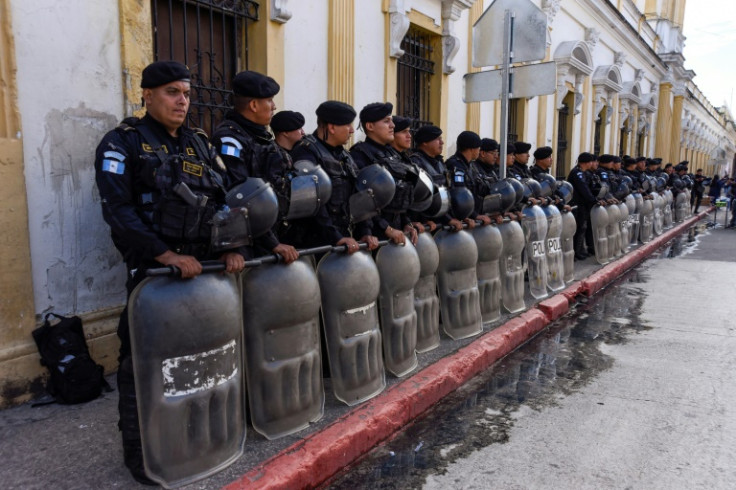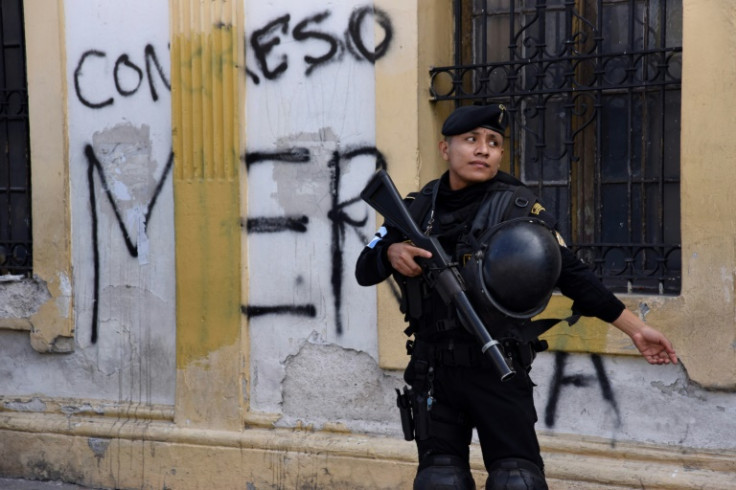 © Copyright AFP 2023. All rights reserved.