'Here To Stay': Israeli Settlers Rally At West Bank Outpost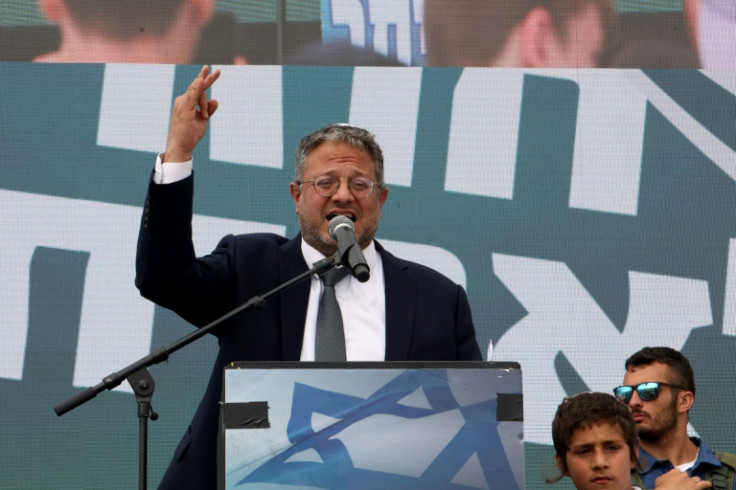 Carrying Israeli flags and accompanied by soldiers, thousands of determined demonstrators rallied in the West Bank on Monday, pushing for more settlements to be set up in the occupied Palestinian territory.
The crowd, which included many families with young children, was joined by far-right cabinet members including National Security Minister Itamar Ben-Gvir, who said "the response to terror is to build" settlements.
Israel has occupied the West Bank since the 1967 Six-Day War, and since then has built scores of Jewish settlements alongside Palestinian cities, towns and villages.
While all settlements are deemed illegal under international law, Israel distinguishes between those planned by the state and outposts established by its citizens without government permission.
This distinction has led to tensions and prompted criticism from some Jewish settlers and far-right members of the government.
Israelis of all ages, including numerous armed men, walked to an outpost settlement built without approval from the state, as soldiers stationed within olive groves lined the route.
"I believe that the one solution for all of this problem is if we will settle this place," said 74-year-old Rivka Katzir, from the settlement of Elkan.
"If there is a new settlement that we want to develop, then we will walk there," she added, an Israeli flag attached to one of her walking poles.
The hilltop site where demonstrators gathered, Eviatar, is a now-empty settlement that residents reluctantly agreed to leave in 2021 while Israeli officials examined whether to make it official.
Israeli forces imposed road closures to secure the rally, which Palestinian officials said prompted schools to shut.
"With God's help we will legalise dozens more" outposts, said Ben-Gvir, who lives in a settlement himself.
Previous protests against Eviatar resulted in multiple Palestinians from the neighbouring village of Beita being shot dead by Israeli forces.
On Monday some villagers waved Palestinian flags and threw rocks at soldiers, who fired tear gas at the demonstrators out of view of the marching Israeli crowds.
The Palestinian Red Crescent Society said its medics had treated 216 people -- the majority suffering from tear gas inhalation and 22 hurt by rubber bullets.
In Eviatar hundreds of Jewish men prayed together and children played on bouncy castles. Ice creams, candyfloss and balloons were on offer, while families set down picnic blankets.
Rina Cohen, who had travelled from Jerusalem with her husband, said the event was "very successful".
"We came here to support the town, Eviatar... we want to support the people, because they have struggles, their houses were ruined," the 22-year-old told AFP.
A group of young people beside her lifted up a sheet of roofing, putting it back on one of the prefabricated homes abandoned nearly two years ago.
The site has since been guarded by Israeli security forces.
While the Israeli pro-settler rally was held in a carnival atmosphere, elsewhere in the West Bank residents were in mourning.
Israeli forces shot dead a 15-year-old Palestinian in the Aqabat Jaber refugee camp near Jericho, where the army said it carried out a raid to detain a "terror suspect".
A British-Israeli settler died of wounds sustained three days ago when her car came under fire, in an attack which also killed her two daughters.
This year, the conflict has claimed the lives of at least 94 Palestinians, 19 Israelis, one Ukrainian and one Italian, according to an AFP count based on Israeli and Palestinian official sources.
These figures include, on the Palestinian side, combatants and civilians, including minors, and on the Israeli side, mostly civilians, including minors, and three members of the Arab minority.
But the demonstrators at Eviatar were not deterred by the rising violence.
Ezri Tobe, a 52-year-old resident of Yitzhar settlement near Nablus, said "terror will not frighten us".
"What is pushing us is thousands of years of history," he told AFP. Israelis were rallying to tell the government "that we're here to stay".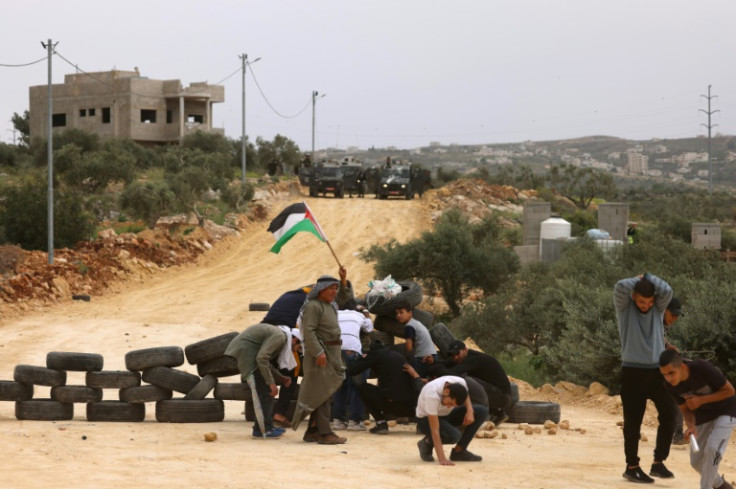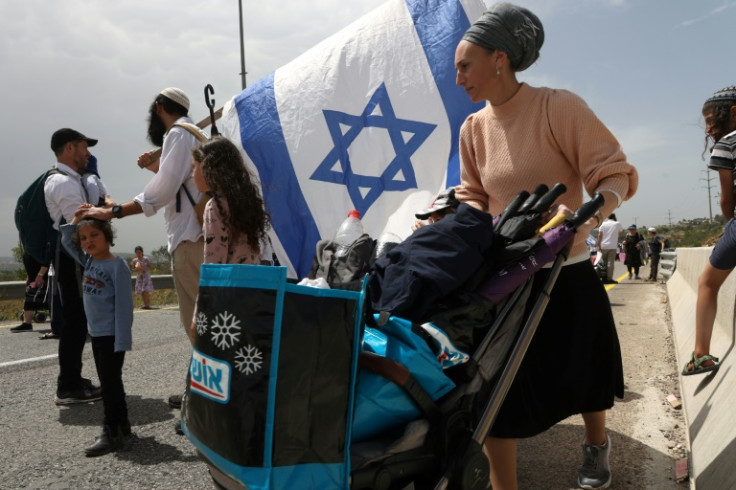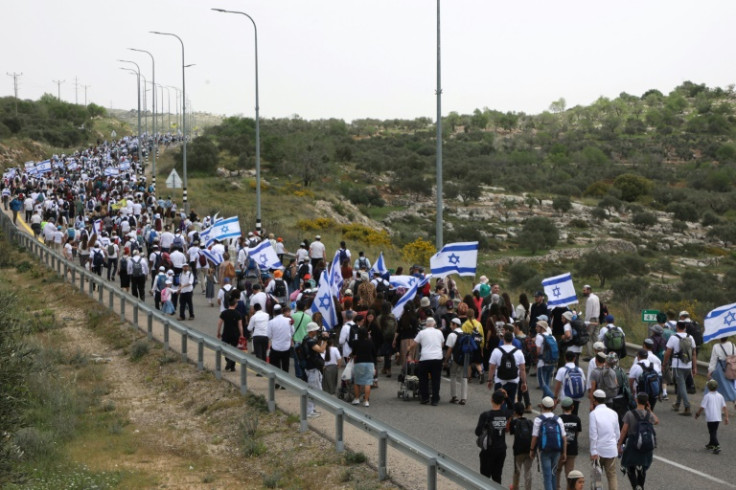 © Copyright AFP 2023. All rights reserved.