Indian Taxi Startup BluSmart Picks EV Fight With Uber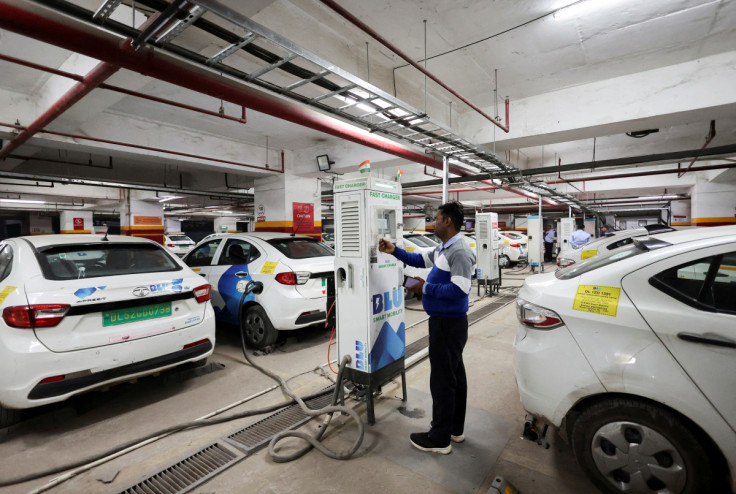 Indian ride-hailing startup BluSmart is seeking to challenge Uber and Ola for market share in the country with bets on an all-electric taxi fleet and an aggressive bid to lure disgruntled passengers and drivers from the incumbents.
A clean energy push by Prime Minister Narendra Modi's government is expected to significantly change India's transport industry in years ahead, with major implications for ride-hailing firms.
For dominant players Uber and SoftBank-backed Ola, a full shift to electric vehicles (EVs) is likely to be a massive undertaking that would come as both companies struggle with driver retention and customer satisfaction issues.
As a new entrant, BluSmart is looking to seize the moment by beating its combustion engine-powered rivals on electrification, cleanliness and reliability through direct management of its fleet and drivers. For starters, drivers cannot cancel bookings received on their BluSmart app.
"BluSmart has cracked quality of service with clean cars which are on time. Having your own fleet allows you to do that," said Jasmeet Khurana who leads a mobility decarbonisation initiative at the World Economic Forum (WEF). "It used the transition to electric to get its foot in the door."
BluSmart has also used Uber's struggles to drum up investor support.
A confidential BluSmart investor deck from March, reviewed by Reuters, stated "Uber is losing drivers, riders and market share in India", and its growth model of driver-owners is "crashing" amid soaring fuel prices.
Uber did not respond to a request for comment on this story but its India head Prabhjeet Singh told Reuters in February the company was adding more drivers and vehicles each month and would continue to address service concerns.
Uber started operations in India in 2013 offering cheap fares for riders and high incentives to drivers. Home-grown rival Ola started in 2010.
Both brands boomed across India but have more recently struggled as riders faced high cancellations and drivers got upset with reduced financial incentives, forcing many to quit. Ola did not respond to a request for comment.
BluSmart, backed by BP's venture unit, started in 2020 by offering airport rides in Delhi, and later scheduled bookings. It has also expanded to Bengaluru.
In Delhi, 80% of the 2,750 new electric taxis registered between January and October 2022 belonged to BluSmart. EVs accounted for 25% of city's new taxis, from just 3% in 2019, data from consultancy Redseer showed.
BluSmart has 22 charging and parking hubs in the capital - one of them on the top floor of a multi-level car park, guarded by private security, in a posh neighbourhood where more than 100 cars undergo extensive cleaning each night.
SCALING UP
India's ride-hailing market is currently worth $13.4 billion - a tenth of China's - and penetration is just 7%, according to Statista, making the country of 1.4 billion a lucrative opportunity.
Modi wants 30% of all cars sold by 2030 to be electric and some states are pushing for more green taxis.
BluSmart is planning to grow its fleet to 14,000 taxis next year and 100,000 in five years, expanding to four more cities, and offer more immediate bookings, like Uber, its CEO Anmol Singh Jaggi told Reuters.
By June its fleet will include customised, small EVs built by Indian company Gensol Engineering that will allow it to slash fares.
"The mass market can only be captured with a small EV," Jaggi said.
However, that strategy also faces challenges.
BluSmart, which operates in just two cities with 5,000 vehicles, says it commands 9% market share of Delhi's ride-hailing market. Uber has 300,000 in more than 100 Indian cities giving it a 43% nationwide share.
BluSmart's fleet includes pricier EVs from MG Motor and BYD but it faces constraints in the number of cars it gets from Tata Motors - the only affordable EV maker in India right now.
Jaggi estimates 40% of BluSmart's drivers are from Uber or Ola. Nearly two dozen drivers interviewed by Reuters said they joined for better pay, though some are upset charging eats up too much of daily driving time and incentives are waning.
Beyond an hourly wage, BluSmart last year paid incentives if a driver clocked at least 7,000 rupees ($85) in weekly trip revenue. This now starts from 8,000 rupees ($98), drivers said.
"If I get better earnings elsewhere, even at Uber, I will leave," said BluSmart driver A. Kumar. "After all, I have to feed my kids."
REINVENTION
Ola in January said it would launch 10,000 EVs on its platform but gave no timeline.
In February, Uber's India chief Singh dismissed concerns about BluSmart, saying Uber still offered more diverse ride options, including scooters and autorickshaws.
But an industry executive with direct knowledge of Uber's thinking said the company internally recognises BluSmart as a challenger and its own EV push is part of its fightback.
Uber wants to have a 100% EV fleet by 2040 globally and is targeting more than 1 million such vehicles in India and South Asia, considering it "a key piece" in its regional growth strategy, a company job ad on LinkedIn said.
In its first move, Uber in February said it will deploy 25,000 Tata EVs in India and partner with fleet operators to manage them, just like BluSmart does.
"In a way it (BluSmart) has forced Uber to reimagine how it wants to play in India," WEF's Khurana said.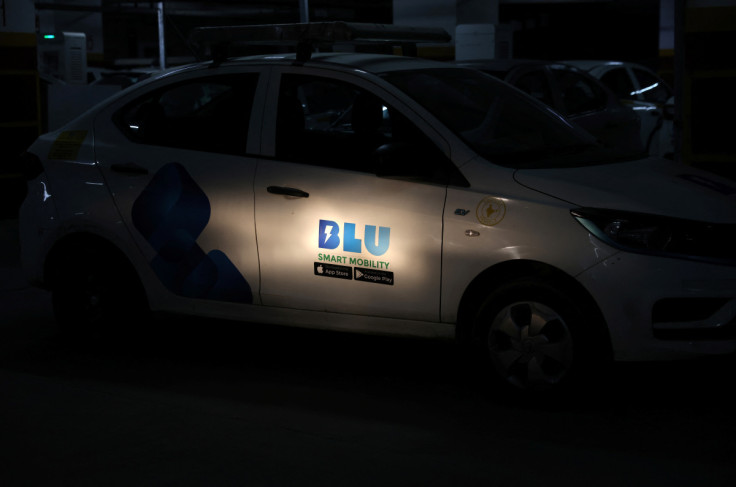 © Copyright Thomson Reuters 2023. All rights reserved.