Iran Executes Swedish-Iranian Dual National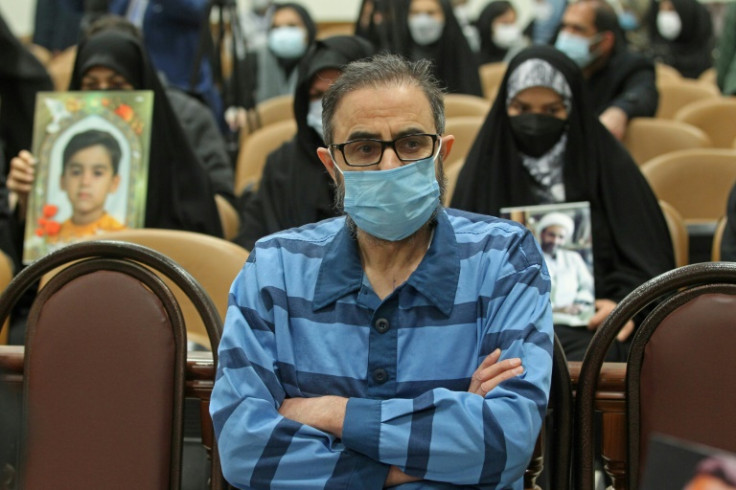 Iran executed on Saturday Swedish-Iranian dissident Habib Chaab for "terrorism", the judiciary said, in the Islamic republic's latest use of the death penalty against dual nationals.
Chaab had been held in Iran since October 2020 after he vanished during a visit to Turkey before going on trial in Tehran, which does not recognise dual nationality.
Convicted of "corruption on earth" for heading a rebel group, he was condemned to death on December 6 -- a decision denounced by Sweden -- and Iran's supreme court upheld the sentence in March.
"The death sentence for Habib Chaab... nicknamed Habib Asyud, the head of the Harakat al-Nidal terrorist group... was carried out today, Saturday morning," the judiciary's Mizan Online website reported.
Harakat al-Nidal, or Arab Struggle Movement for the Liberation of Ahvaz, is considered by Iran as a "terrorist group" and blamed for orchestrating attacks in the southwestern province of Khuzestan.
The oil-rich province is home to a large Arab minority, and its people have long complained of marginalisation.
Iranian authorities accused Chaab of staging attacks since 2005 "under the protection of... the Mossad and Sapo" -- the Israeli and Swedish spy agencies, respectively.
In December 2020, the Turkish authorities announced the arrest of 11 people suspected of having kidnapped Chaab in Istanbul before taking him to Van, a city near Turkey's eastern border with Iran, and handing him over to the authorities in Tehran.
Iranian prosecutors allege other leaders of Harakat al-Nidal are based in Denmark, the Netherlands and Sweden, with the group receiving financial and logistical support from Saudi Arabia.
Iranian state television had aired a video of Chaab in which he claimed responsibility for a 2018 attack on a military parade in Ahvaz, the Khuzestan provincial capital, that authorities said killed 25 people and wounded almost 250.
In the footage, Chaab admitted to working with Saudi intelligence services.
Such confessions are frequently condemned by rights groups based outside of Iran as "forced", arguing they are often obtained under duress.
Sweden at the time condemned the sentence as "inhumane".
Six other members of Harakat al-Nidal were sentenced to death in March over attacks carried out by "orders of their European leaders", Mizan Online has said.
Iran executes more people yearly than any other nation except China, according to rights groups including Amnesty International.
Three dual nationals -- including Chaab -- have been sentenced to death or executed over security-related charges since the start of the year, according to the judiciary.
In January, Alireza Akbari, a former Iranian official with British citizenship, was hanged after being convicted of spying for the United Kingdom.
In April, the supreme court upheld the death sentence for German-Iranian Jamshid Sharmahd, 67, in connection with a deadly mosque bombing in 2008.
At least 16 Western passport holders, most of them dual nationals, are currently detained in Iran.
Among them is Iranian academic Ahmadreza Djalali, a resident of Sweden who was arrested during a visit to Iran in April 2016 and sentenced to death in 2017 for spying for Israel.
He obtained Swedish citizenship while in detention. According to his family, he is still on death row.
Tehran insists all have gone through a proper judicial process.
Iranian-Swedish relations have also been strained over the case of Hamid Nouri, a former Iranian prison official sentenced to life in the first instance in Sweden for his alleged role in the mass executions of prisoners ordered by Tehran in 1988.
Foreign-based activists have accused the Islamic republic of employing a policy of "hostage-taking" aimed at extracting concessions or secure the release of Iranians held abroad.
© Copyright AFP 2023. All rights reserved.