Iran Executions Surge In Bid To 'Spread Fear': Rights Groups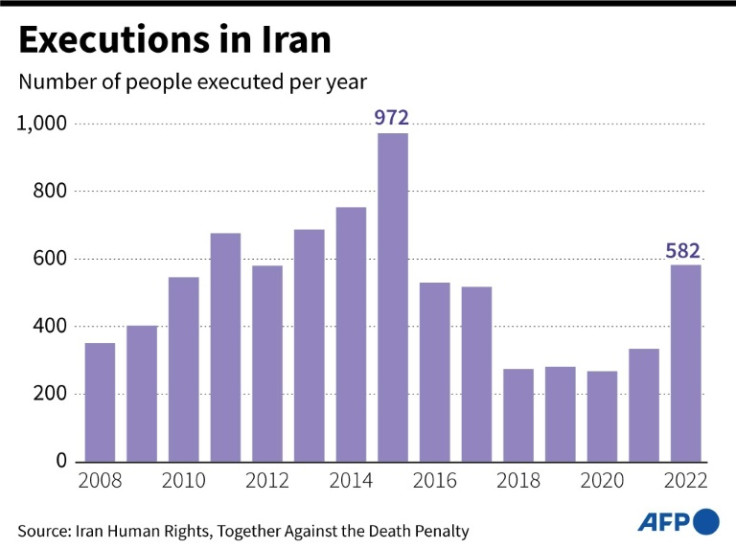 Iran hanged 75 percent more people in 2022 than the previous year, two rights groups said on Thursday, warning this "killing machine" risked putting even more people to death this year after protests rocked the country.
The figure of at least 582 executions was the highest for Iran since 2015 and well above the figure of 333 for 2021, the report by Norway-based Iran Human Rights (IHR) and Paris-based Together Against the Death Penalty (ECPM) said.
Last year was marked by the eruption of nationwide protests sparked by the death in September of Mahsa Amini, a 22-year-old ethnic Kurd who had been arrested for allegedly violating the strict dress rules for women.
The authorities responded with a crackdown that saw four men hanged in protest-related cases, executions that prompted an international outcry.
IHR director Mahmood Amiry Moghaddam said that while the international reaction was keeping protest-related executions in check, Iran was pressing ahead with executions on other charges to deter people from protesting.
"We fear the number of executions will dramatically increase in 2023 if the international community does not react more," he told AFP.
"Every execution in Iran is political, regardless of the charges," he added, describing those executed on drug or murder charges as the "low cost victims" of Iran's "killing machine".
He said that with over 150 executions in the first three months of this year alone, the overall total for 2023 risked being the highest in some two decades, exceeding even 2015 when, according to IHR, 972 people were put to death in Iran.
The report said that after the four men were executed on protest-related charges, 100 more protesters risk execution after being sentenced to death or charged with capital offences.
It expressed alarm over a sharp rise in the number of drug-related executions after the protests erupted.
A fall in the number of drug-related executions -- driven by 2017 amendments to the anti-narcotics law -- had been behind a drop in the overall number of executions in Iran up to 2021.
More than half of those executed after the start of the protests, and 44 percent of the 582 executions recorded in 2022, were on drug-related charges.
This was more than double the number in 2021, and 10 times higher than the number of drug-related executions in 2020, it said.
The rights groups lamented what they said was a lack of reaction from the United Nations Office for Drugs and Crimes (UNODC) and its donor states to this "dramatic surge".
"Lack of reaction by the UNODC and donor countries to the reversal of these reforms (of 2017) sends the wrong signal to the Iranian authorities," ECPM director Raphael Chenuil-Hazan said.
The report said members of the mainly Sunni Muslim Baluch minority accounted for 30 percent of executions nationwide, even though they account for just two to six percent of Iran's population.
The numbers of ethnic Kurds and Arabs executed were also disproportionate, especially for drug crimes, the report said.
"The death penalty is part of the systematic discrimination and extensive repression ethnic minorities of Iran are subjected to," it said.
The most executions -- 288, or 49 percent -- were for murder, the highest in more than 15 years.
Two people, including protester Majidreza Rahnavard, were hanged in public, the report said. At least three juvenile offenders were among those executed while at least 16 women were hanged.
Iran's penal code allows execution by methods that include firing squad, stoning and even crucifixion but in recent years all executions have been carried out by hanging.
Chenuil-Hazan said Iran executes more people annually than any nation other than China -- for which no accurate data is available -- and more in proportion to its population than any nation in the world.
"Iran has always used the death penalty since 1979 (the Islamic revolution) in a systematic and significant way," he said.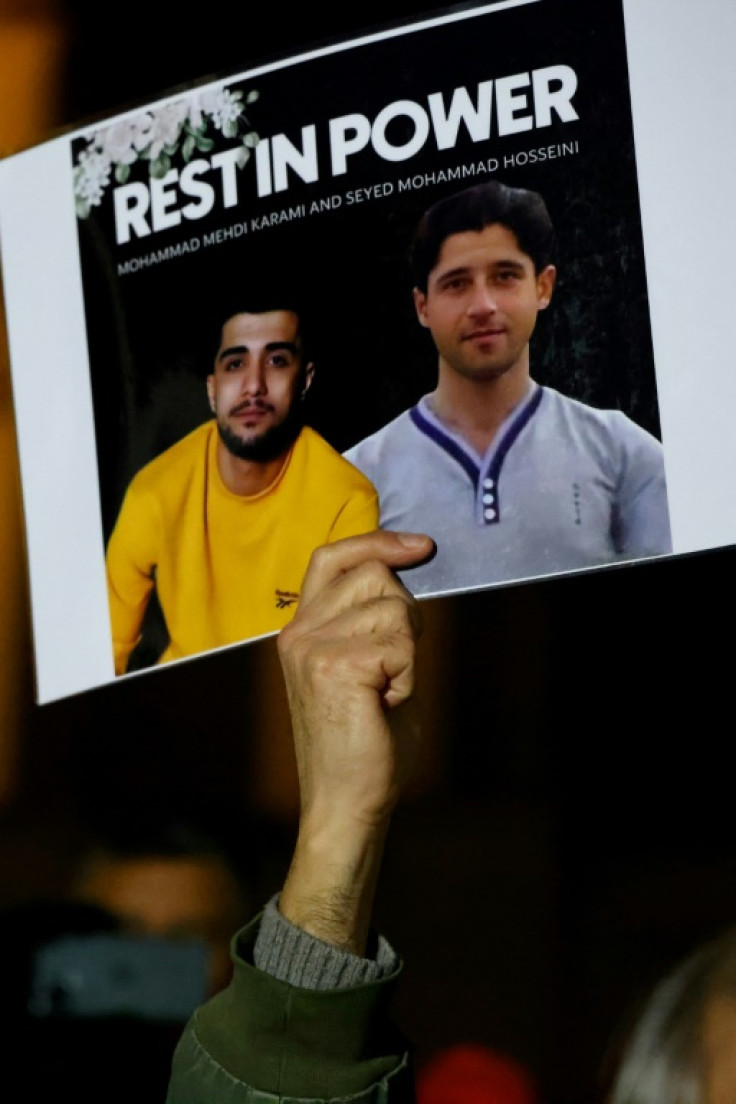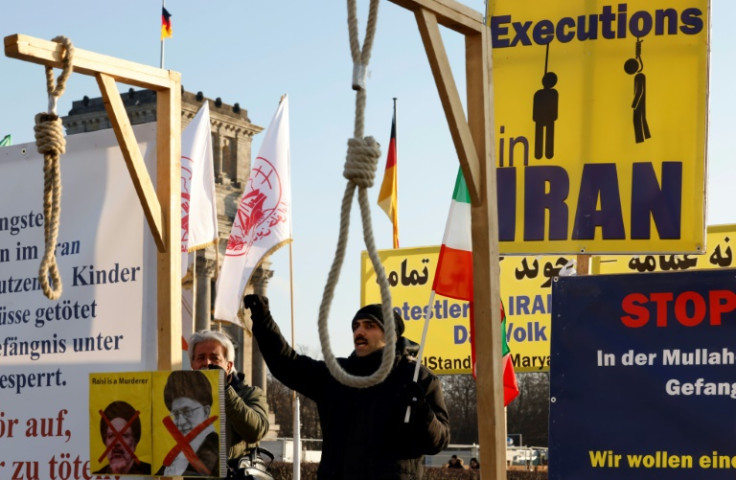 © Copyright AFP 2023. All rights reserved.