Iran Forces Seize Second Oil Tanker In Six Days: US Navy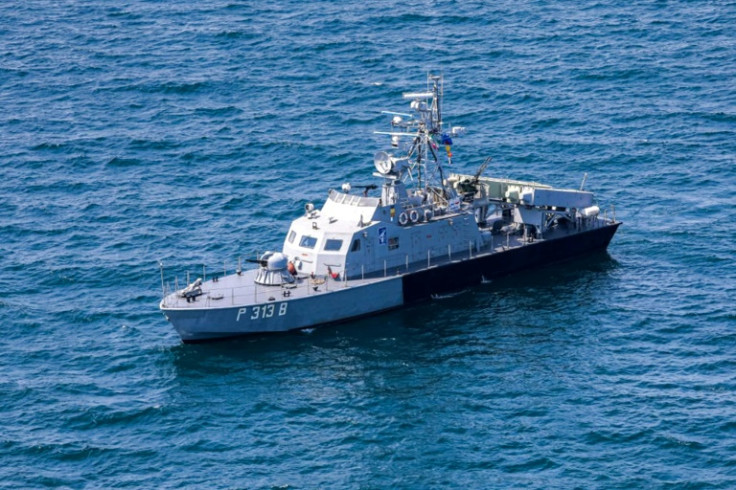 Iranian forces seized a Panama-flagged oil tanker in the Strait of Hormuz early on Wednesday, the US Navy said, the second such incident in less than a week.
The tanker, Niovi, was sailing from Dubai towards Fujairah, another port in the United Arab Emirates, when it was stopped by Iran's Islamic Revolutionary Guard Corps Navy.
"A dozen IRGCN fast-attack craft swarmed the vessel in the middle of the strait," said a statement from the Bahrain-based US Fifth Fleet, referring to the Revolutionary Guard's naval force.
"The IRGCN subsequently forced the oil tanker to reverse course and head toward Iranian territorial waters off the coast of Bandar Abbas, Iran," it said.
Iran's Tasnim news agency reported the seizure of the "violator" ship but did not specify the reason for the seizure.
The MarineTraffic tracking website last reported the tanker in the Gulf of Oman.
Six days ago, Iran's navy seized a Marshall Islands-flagged oil tanker in the Gulf of Oman, a nearby waterway also bordering the Arabian Peninsula and Iran.
The troubled but commercially vital Gulf waters, which carry at least a third of the world's seaborne oil, have witnessed a spate of incidents since 2018, when then US president Donald Trump pulled out of a nuclear agreement and reimposed crippling sanctions on Iran.
Iran has harassed or attacked 15 internationally flagged merchant vessels in the past two years, the US Navy said, calling its actions "contrary to international law and disruptive to regional security and stability".
"Iran's continued harassment of vessels and interference with navigational rights in regional waters are unwarranted, irresponsible and a present threat to maritime security and the global economy," it added.
The latest two incidents come after Tehran's Western rivals toughened sanctions on Iran's Islamic Revolutionary Guard Corps last week.
Iran later announced countermeasures, including financial sanctions and entry bans, targeting EU and UK individuals and entities for "imposing and exacerbating cruel sanctions".
Tensions have escalated since 2018 when the US withdrew from the accord with major powers that froze Iran's nuclear activities. Marathon efforts to relaunch the accord have stalled.
In July 2019, the Revolutionary Guards seized the British-flagged oil tanker Stena Impero in the same waterway for allegedly ramming a fishing boat, and released it two months later.
In 2021, Iran released a South Korean oil tanker it had held for months amid a dispute over billions of dollars seized by Seoul. Last May, Iran also seized two Greek oil tankers.
© Copyright AFP 2023. All rights reserved.