Iran Still Smuggling Weapons, Narcotics To Yemen, US Envoy Says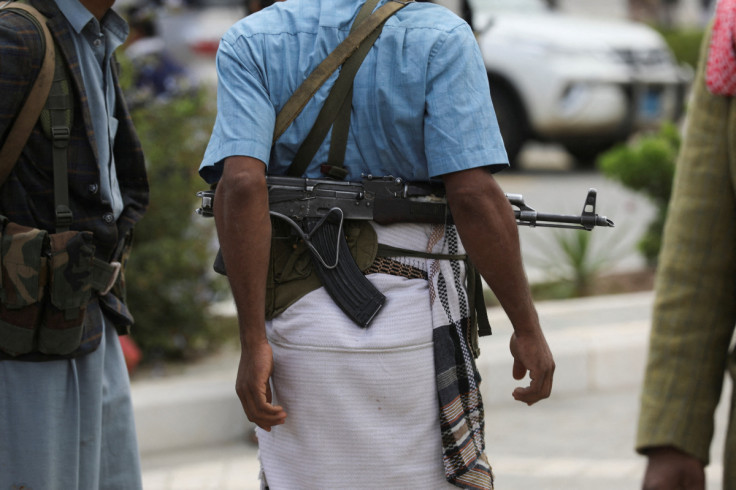 Iran has continued supplying weapons and drugs that fuel the Yemen war despite its agreement to restore diplomatic ties with Saudi Arabia, U.S. Special Envoy for Yemen Tim Lenderking said on Thursday.
The Chinese-brokered accord reached in March, talks between Saudi Arabia and Yemen's Iran-aligned Houthis, and a ceasefire that largely has held despite expiring in October have boosted prospects for an end to the conflict.
But, Lenderking told reporters in an online briefing on his latest visit to the region, Iran is still supplying arms and drugs that help fuel the war that erupted in 2014 and has created one of the world's worst humanitarian crises.
"The Iranians have continued to smuggle weaponry and narcotics toward this conflict and we are very concerned that this would continue despite the benefits that would come from a Saudi-Iran deal. So I think that is a space we have to watch," Lenderking said.
"Despite the fact that we welcomed an agreement between the Saudis and the Iranians, I remain concerned about Iran's role," he said, contending that Tehran has trained Houthi fighters and equipped them "to fight and attack Saudi Arabia."
Iran denies arming the Houthis, who seized Yemen's capital Sanaa after ousting the government and control large swaths of the country.
The war widely has been seen as a proxy fight between Saudi Arabia, which led a military coalition that intervened in 2015, and Iran.
U.S. officials have accused Iran of violating U.N. resolutions by supplying the Houthis with drones and missiles for cross-border attacks on Saudi Arabia, although there have been no such strikes in more than a year.
The war has killed tens of thousands of people and left millions dependent on international aid.
The Saudi-Iran deal alone will not end the conflict, which only can be settled through negotiations between the Yemeni sides, Lenderking said.
The United States will not reopen its embassy in Sanaa until it is confident the war is over and a "very firm and irreversible" peace process is underway, he said.
© Copyright Thomson Reuters 2023. All rights reserved.