Iraq To Resume Kurdish Oil Exports To Turkey Saturday: Statement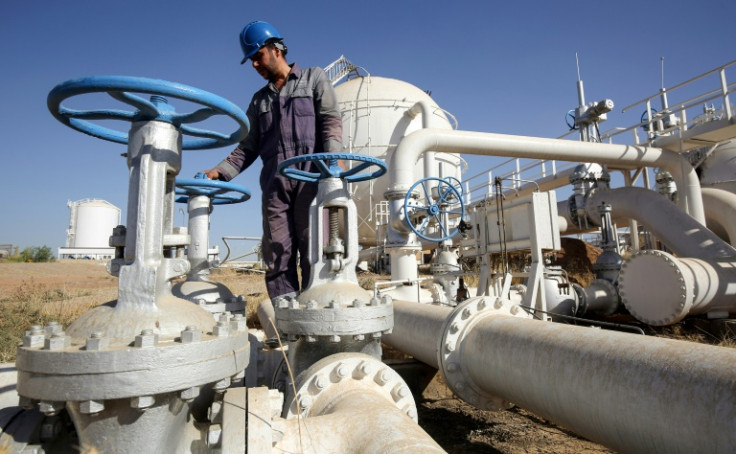 Iraq's oil minister said Thursday that crude exports from the autonomous Kurdistan region to Turkey would resume on Saturday, hours after a deal was finalised following years of dispute.
The Kurdish regional government had for years earned billions of dollars in revenues exporting oil to Turkey without the Iraqi federal government's approval.
Following years of wrangling, a preliminary agreement was reached in early April, granting the Iraqi federal government control over exports with a view to immediately resuming sales.
On Thursday the Kurdish authorities said in a statement that "the Kurdistan regional government and the federal authorities have reached a (final) deal on the resumption of oil exports".
Hours later, Iraqi Oil Minister Hayan Abdel Ghani said crude exports would resume from Saturday.
Baghdad's State Oil Marketing Organization (SOMO) "informed the Turkish company Botas of the resumption of export operations... as of Saturday May 13", Abdel Ghani said in a statement.
Nearly a decade after launching an international arbitration, the Iraqi federal government in March won the right to control the autonomous Kurdistan region's oil exports through Turkey.
The international ruling in March led to the suspension of exports, forcing the Kurdish government in Arbil to negotiate before reaching in early April the preliminary deal with Baghdad.
Oil has long been a lifeblood for the Kurdish region, with 475,000 barrels exported daily via the Turkish port of Ceyhan.
The disruption of oil exports had caused a shortfall of around a billion dollars in revenue to authorities in Arbil, capital of the autonomous Kurdish region, according to analyst Kovand Shirwani.
The settlement, according to Shirwani, nevertheless "guarantees the continuation of exports... and the sale of oil at better prices" for Arbil.
Until the halt to exports, Kurdistan had offered below-market "preferential prices" to international buyers, looking to attract cautious customers amid "economic pressures" and threats of prosecution by Baghdad, Shirwani said.
Under the agreement, sales of Kurdistan's crude will be managed by SOMO, with revenues paid into an account jointly owned by Baghdad and Arbil.
The agreement is expected to boost federal government coffers, which in March raised $7.5 billion from oil exports.
In early May, Abdel Ghani had said that Kurdish fields would resume operating in "a week or two maximum".
He added that tests were being "carried out on oil pipelines" in Turkey following February's devastating earthquake, causing delays in the resumption of exports.
But details of the deal to resume production remained unclear at the time, including "the management of the bank account, the money earned in return for exports... who has the right to administer this money", Abdel Ghani said.
Baghdad was also awaiting payment by Ankara of a "fine", Abdel Ghani said.
Under a 1973 agreement on oil exports between Baghdad and Ankara, Iraqi export fees paid for each barrel of oil sent to Ceyhan were set at $1.19.
"However, Kurdistan paid much more than that," the oil minister had said in May. "The difference must go to the Iraqi government."
The total for this amount could exceed $1.8 billion, a senior oil ministry official speaking on the condition of anonymity told AFP.
In late March, Turkey's energy minister Fatih Donmez challenged the claims that Ankara should pay compensation to Baghdad, state news agency Anadolu reported.
According to Shirwani, Turkey, which "receives service and transport costs", will still have every interest in cooperating.
Arbil's crude exports were a longstanding source of tension, as Baghdad sought to bring Kurdish oil back under its control.
In February 2022, an Iraqi court authorised the federal government to cancel contracts negotiated by Kurdistan with foreign companies. Another court had also invalidated agreements between Arbil and several companies.
The new agreement provides a path to developing a general law overseeing the country's hydrocarbons, which has been on hold since 2005.
"Kurdistan does not consider itself a loser, both sides are winners," Arbil's finance minister Awat Sheikh Janab told AFP.
© Copyright AFP 2023. All rights reserved.