Iraq's Yazidis Mark New Year Still Haunted By IS Horrors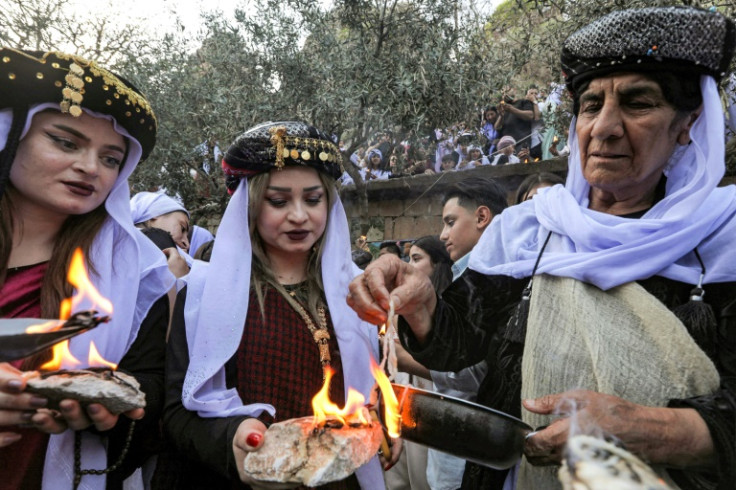 One by one, members of Iraq's minority Yazidi community light oil lamps to mark their New Year at a sacred shrine, but for Omar Sinan the celebration cannot erase the atrocities of jihadist rule.
In 2014, the Islamic State (IS) group swept across swathes of Iraq, carrying out horrific violence against the Kurdish-speaking community whose non-Muslim faith the extremists considered heretical.
IS massacred thousands of men and abducted thousands of women and girls as sex slaves.
Tuesday night as the sun set over the Lalish stone shrine in northern Iraq, Yazidis began lighting oil lamps, 365 of them, one for each day of the year.
Hundreds came to mark the Yazidi New Year -- which to the faithful commemorates the creation of the universe by angels and celebrates nature and fertility.
Six years after Iraq declared victory over IS, the Yazidis came to Lalish barefoot and dressed in white.
The men wore embroidered vests over their shirts while women donned traditional head coverings, featuring gold coins.
"Before, this was a time for celebration and our joy was immense. But today... we cannot forget what we have been through," said Sinan, attending the celebration with his children.
The Yazidis follow an ancient religion that emerged in Iran more than 4,000 years ago and is rooted in Zoroastrianism. Over time it incorporated elements of Islam and Christianity.
The community was persecuted for years, including under Iraqi dictator Saddam Hussein.
When IS invaded Iraq in August 2014, one of their targets was Sinjar, the Yazidis' historic home on the Nineveh Plain, in a remote corner of the country's north.
"Ever since the genocide, there is sadness in our hearts. It won't go away," said Sinan, a 37-year-old mathematics teacher.
"This sadness will live in us for eternity."
During the New Year celebration, Yazidis pay their respects at the graves of relatives, and those who can afford it slaughter a sheep and offer some of the meat to the poor.
Iraq's federal government in Baghdad has dedicated the first Wednesday of April as a holiday for the Yazidi community.
Before IS marched into their villages in 2014, there were 550,000 Yazidis nationwide out of a worldwide total of 1.5 million, including in neighbouring countries and the diaspora.
But after the massacres and the abductions, nearly 100,000 fled abroad, according to the United Nations. Most went to Europe, Australia and Canada to try to build new lives.
Arabic-language teacher Faleh Jomaa, 60, was among those who decided to stay in Iraq with his wife and three children, unlike his four brothers and their families who emigrated to Germany.
"The Yazidi community has suffered 74 genocides over time but it rises again each time, like plants from the depth of the Earth," he said.
In January, Germany's parliament recognised the 2014 massacre of Yazidi by IS as a "genocide", following similar moves by parliaments in Australia, Belgium and the Netherlands.
On Tuesday, Iraqi Prime Minister Mohamed Shia al-Sudani said "political and security measures" have yet to be adopted to allow displaced Yazidis to return to Sinjar.
In March, his government allocated $38.5 million to rebuild Sinjar and villages in the Nineveh Plain.
According to the UN migration agency, IOM, more than 200,000 Yazidis who survived IS brutality are still displaced living in and outside camps across Iraq's autonomous Kurdish region.
"The needs of displaced persons and returnees in Sinjar remain high," the IOM said in a report in January, noting a "lack of adequate shelter and basic services... including running water, electricity, health care and education".
IS jihadists "destroyed around 80 percent of public infrastructure and 70 percent of civilian homes in Sinjar City and surrounding areas," it added.
Khawla Abdou, who fled with her husband and eight daughters to Germany, chose to return home this year to mark the New Year in Lalish.
"We came to pray to God on this sacred day so that he could free our daughters who are still held by the enemy," the 67-year-old said.
"May God hear our prayers and free our daughters. We cannot forget them and we will never forget what happened in Sinjar."
According to the IOM, more than 2,700 Yazidis are still missing, some held by jihadists.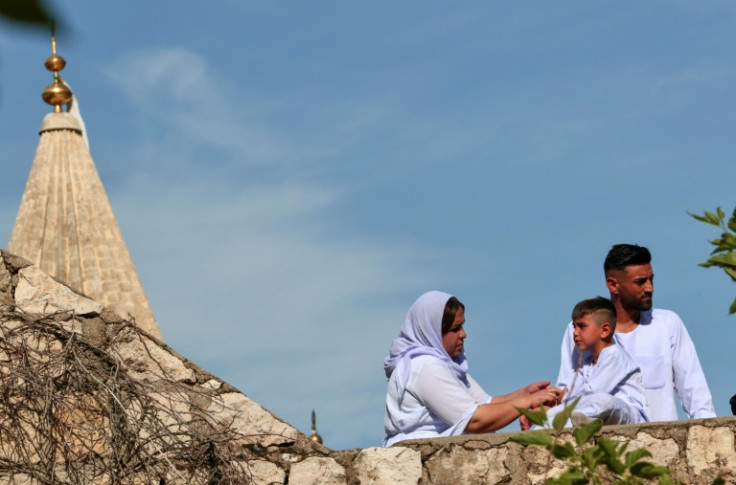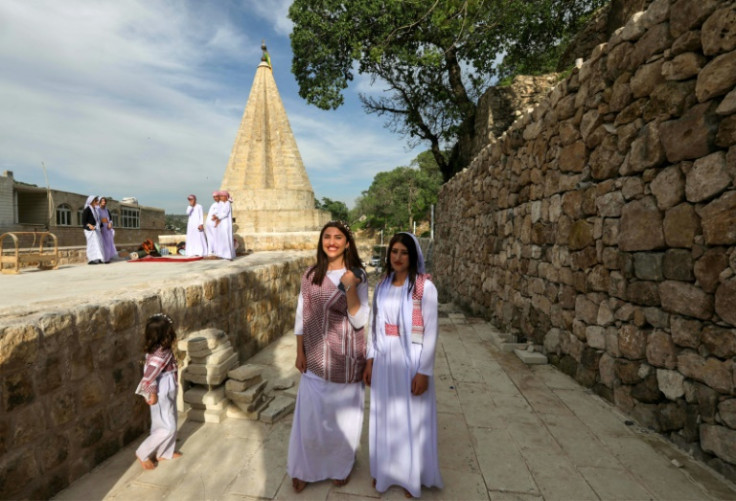 © Copyright AFP 2023. All rights reserved.