Israel Would No Longer Be The Country 'My Son Died For': Memorials Marred By Anger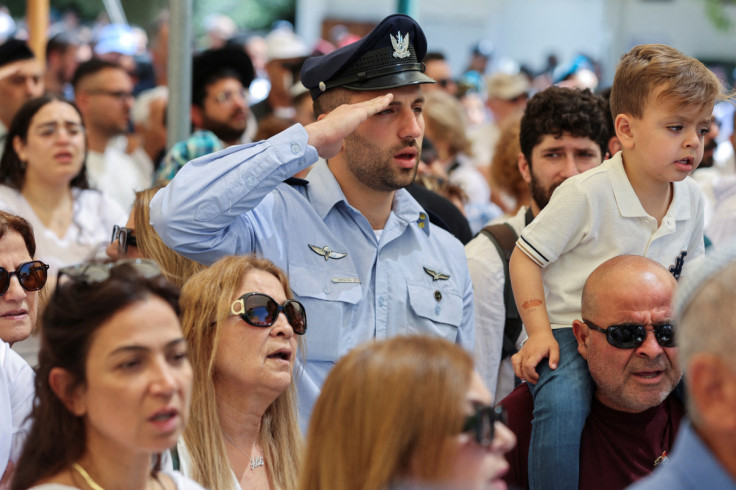 Tensions ran high as ceremonies commemorating slain Israeli soldiers and victims of attacks turned into protests on Tuesday, far from the decades-old tradition of Memorial Day unity.
Despite calls from Prime Minister Benjamin Netanyahu and opposition leaders to put disagreements aside over plans by the far-right government to strip Israel's highest court of much of its powers, the friction was palpable as bereaved families laid wreaths and lit candles at graves across the country.
Bereaved father Asaf Halamish has been active in protesting against the government's planned judicial overhaul and opposed politicians, many from Israel's far-right, who had not served in the military giving speeches at memorial ceremonies.
His son, Zohar, was an artillery officer and passionate filmmaker. When his platoon came under fire in Lebanon in 1993, the 21-year-old left his camera rolling, leaving his father with a record of the last moments of his life.
"I'm against getting to a situation where there are no breaks or checks on authority," Halamish said. "That's very dangerous. It's not my country, not the one I was born in, not the one I was raised in, not the one I fought for and not the one my son died for," Asaf Halamish told Reuters.
Israel has been swept by weeks of nationwide protests, primarily in response to a plan by Netanyahu's nationalist-religious coalition to overhaul the judiciary.
In Beersheba, where far-right National Security Minister Itamar Ben-Gvir spoke on Monday, a brief scuffle broke out after a man exchanged insults with a veteran Israeli journalist perceived to be left-leaning.
"Show some respect," one man shouted at Ben-Gvir as the minister approached the podium.
"Calm down," another man replied.
"It's a disgrace that the left is sending here, to cemeteries, its representatives in order to stir trouble while Ben-Gvir is here to pay us respect," said Rafi Hazan, 43.
Referring to the central location of mass anti-government protests in Tel Aviv, he said: "Anyone who is here to protest should go back to Kaplan."
At other cemeteries, shortly before the nation stood for two minutes' silence, angry families disrupted visiting coalition members, shouting "Shame!" and singing the national anthem in protest against government policies.
A group of thousands of bereaved family members have banded together in recent weeks to express their opposition to the overhaul plans. In a show of support for Israeli Memorial Day, weekly protests were led by family members who had lost their loved ones in Israel's wars who said it was now their turn to defend their country.
"For me and for so many others from bereaved families, the meaning of the attempt to sacrifice our democracy, and the connections that bind the Israeli society together, is that our loved ones died for nothing, and we won't let that happen," Maya Chirkel, whose brother was killed in battle, said on stage before thousands at a Saturday protest in Tel Aviv.
Protests are expected to continue on Wednesday, when Israelis mark 75 years since the country's founding.
Speaking at the Mount Herzl ceremony in Jerusalem, President Isaac Herzog echoed appeals for unity.
"I ask that we cast off our arguments, remove the barriers, wrap ourselves in pain and longing, and commune with the memory of your loved ones - our loved ones," he said.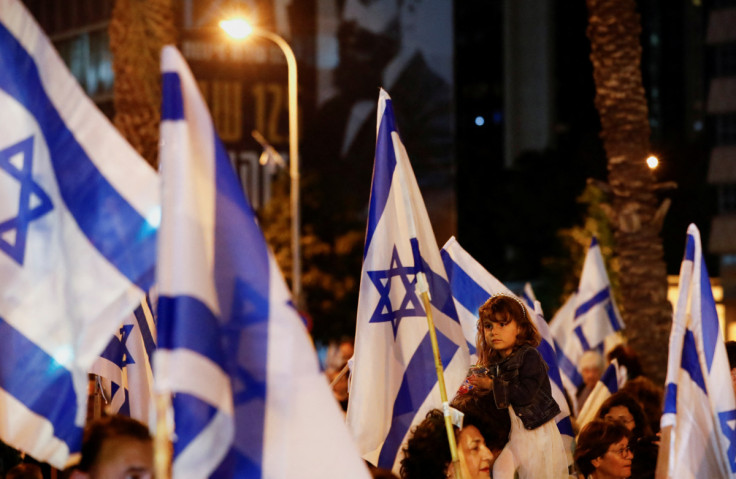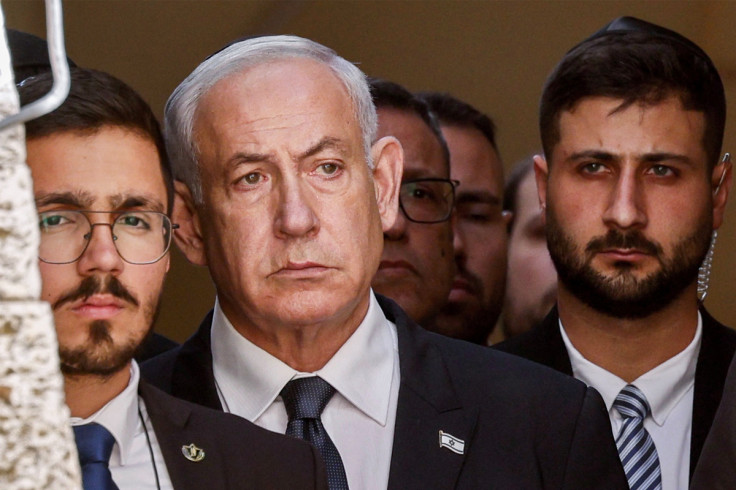 © Copyright Thomson Reuters 2023. All rights reserved.