Israelis Keep Up Protests Against Judicial Reforms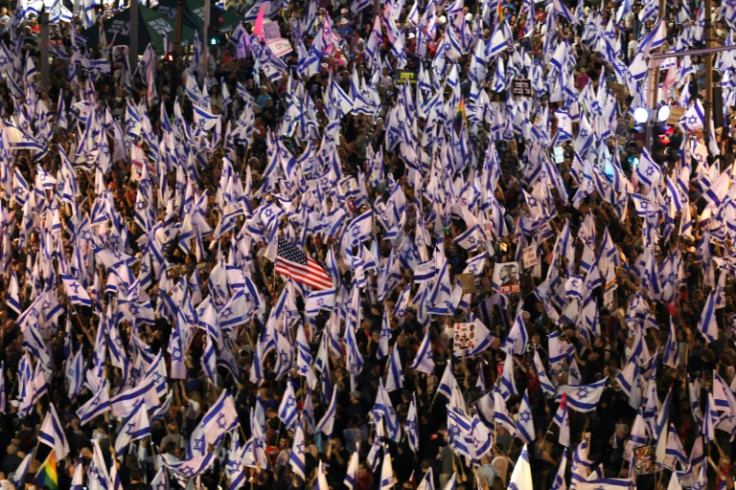 Israeli protesters thronged the heart of Tel Aviv Saturday for a 20th straight week, keeping up their campaign against the hard-right government's controversial judicial reform plans which they view as a threat to democracy.
Numbers had been down the previous week as Israel cities came under rocket fire during a five-day flare-up with Palestinian militant group Islamic Jihad.
AFP correspondents said participation was back up this week despite Prime Minister Benjamin Netanyahu's on March 27 announcing a "pause" to allow for talks on the reforms, which were moving through parliament and split the nation.
Israeli media reported tens of thousands in attendance, as in some previous protests.
The government's reform proposals would curtail the authority of the Supreme Court and give politicians greater powers over the selection of judges.
"We are standing together to defend Israeli democracy," said scientist Amos Tanay, 52.
Netanyahu's government, a coalition between his Likud party and extreme-right and ultra-Orthodox Jewish allies, argues the changes are needed to rebalance powers between lawmakers and the judiciary.
© Copyright AFP 2023. All rights reserved.