Japan's G7 Refugee Balancing Act: Door Open For Ukrainians, But Not Many Others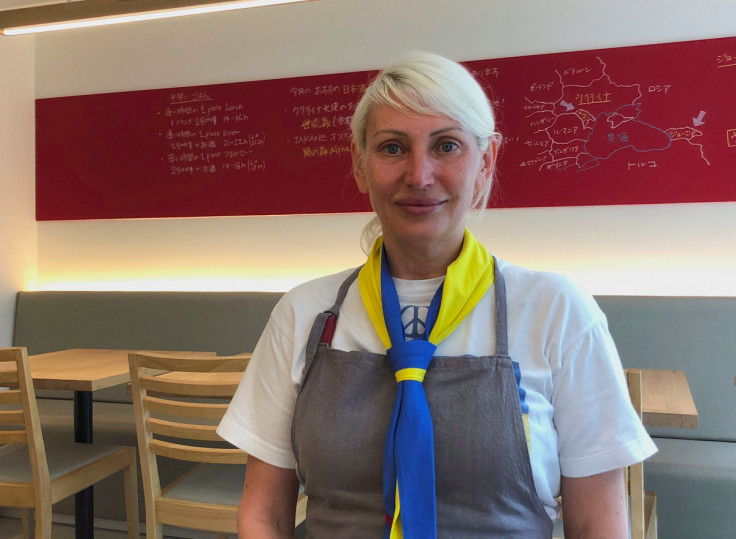 More than a year after escaping her native Kyiv with a broken leg one winter night, Lidiya Bibko lives in a tidy two-bedroom Tokyo flat as one of 2,300 Ukrainians who fled to Japan after the Russian invasion.
Japan's embrace of evacuees like Bibko has been unusual for a country notorious for its aversion towards foreign entanglements and immigrants, but the war in Ukraine has sparked a rare outpouring of public support.
When Prime Minister Fumio Kishida hosts the Group of Seven summit in Hiroshima starting Friday, Japan's backing of Ukraine will be on full display as he leads the discussion to confirm a united front against Russia.
Last week, Japan pledged $1 billion in Ukrainian aid, including for its neighbours to take in refugees, and on the eve of the summit said it would accept wounded Ukrainian soldiers at a military hospital in Tokyo, an unprecedented step.
The generosity towards Ukrainian evacuees, however, will highlight the stark contrast against Japan's track record with asylum seekers, experts and advocates say, with hopes for broader refugee policy reform still distant.
Ukrainians have entered Japan under a framework set up specifically for them and are referred to as evacuees rather than refugees.
Japan last year accepted just 202 refugees, and is almost certain to pass a bill in the coming weeks that would effectively make it easier to deport asylum seekers who apply for the status multiple times. A version of the bill had been withdrawn in 2021 after a Sri Lankan woman's death in an immigration detention centre sparked international outcry.
"We want the world to know how bad Japan's refugee recognition system is," said Keiko Tanaka, head of Osaka-based refugee assistance group Rafiq, noting the group would hold a press conference on Sunday when the G7 summit wraps up.
"The theme of the G7 for Japan as hosts is spreading democracy and freedom, but the law revision goes against that," she said.
Japan's foreign ministry did not respond to repeated requests for comments.
Ayako Niijima, an officer at the Japan Association for Refugees (JAR), said the experience of asylum seekers from Africa and the Middle East, whom her group mostly supports, were vastly different from that of the Ukrainian evacuees.
"We can't completely deny a racial role," she said.
"When people called last year to offer Ukrainians aid, we asked if they'd help our refugees, and many would say, 'Refugees other than Ukrainians are scary.'"
RARE AND SPEEDY WELCOME
Ukrainian evacuees say the welcome from Japan was above and beyond their expectations.
The Tokyo ward where 75-year-old Bibko resides provides basic furnishings, WiFi and a smartphone. Private charity Nippon Foundation gave her 1 million yen ($7,400)- an annual grant it extends exclusively to Ukrainian evacuees.
"The Japanese government response has been perfect," Bibko said. "The apartment is absolutely free - no payment for water, gas or electricity."
Olena, an evacuee who came to Japan with her son, described a similar experience.
"I was really surprised and happy," the 50-year-old said, declining to give her surname. "Friends in other countries haven't gotten as much."
Japan's acceptance of those fleeing conflict isn't unprecedented: under U.S. pressure in the late 1970s, it took in 10,000 people from Indochina, albeit temporarily.
Still, refugee advocates were stunned by the breadth of last year's government response. Ukrainians entered on a three-month visa and could convert that to a special one-year residence permit that allows work and can be renewed every year.
By contrast, refugee-status seekers can stay for five years each time they apply, but cannot work. If the law revision passes as expected, they could be deported on their third application.
On a recent visit to JAR's office, an agitated young African man waiting to be seen called out to Niijima that he was hungry and needed of money. The office is stocked with donated food and clothing for such cash-strapped refugees.
Advocates are guardedly hopeful the Ukrainian presence could change Japan's overall refugee policy, but Temple University Japan's political science professor James Brown thought it unlikely.
"Even for (Ukrainians), they haven't gone the whole way in giving them refugee status, presumably because they're concerned about the precedent it'd set."
($1 = 135.0500 yen)
© Copyright Thomson Reuters 2023. All rights reserved.