Kuwait Gets Its Seventh Government In Three Years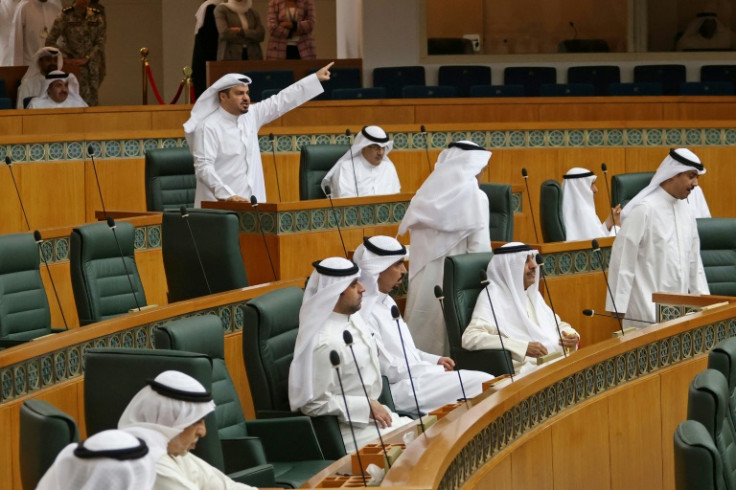 Kuwait announced a new government on Sunday, its seventh in three years of deep political crisis between parliament and the executive.
Despite being the only Gulf Arab state to have an elected government, Kuwait remains mired in political turmoil that has stalled reforms in one of the world's largest producers of crude oil.
The previous government resigned in January, just three months after first taking office.
Kuwait adopted a parliamentary system in 1962, but repeated political crises have caused state paralysis.
"A decree from the Emir has been issued (to validate) the formation of the new government led by Sheikh Ahmad Nawaf al-Ahmad Al-Sabah," the government said on its Twitter account on Sunday.
The son of the country's 85-year-old ruler, this will be his fourth government since August.
The key portfolios of foreign affairs, held by Salem al-Sabah, and oil, run by Bader al-Mulla, remain unchanged in the 14-member cabinet. Women hold the posts of public works and social affairs.
Despite having large oil reserves, Kuwait's hospitals and educational services are in decay because of the ceaseless political squabbling.
The country suffers from constant stand-offs between elected lawmakers and cabinets installed by the ruling Al-Sabah family, which maintains a strong grip over political life.
Prime Minister Ahmad Nawaf al-Ahmad Al-Sabah tendered the previous government's resignation in January as lawmakers planned to question ministers over management of state finances and a debt relief bill that would grant a debt amnesty for Kuwaiti citizens.
In March, however, the constitutional court nullified the results of legislative elections held last year -- in which the opposition won the most seats -- and ruled to reinstate the previous parliament instead.
Kuwait's current emir, 85-year-old Nawaf al-Ahmad Al-Sabah, has stepped back from political life in favour of Crown Prince Meshal al-Ahmad al-Jaber Al-Sabah, 82.
The lack of stability in the emirate has scared off investors and dashed hopes of reform in a wealthy country struggling to diversify in similar ways to Gulf powerhouse Saudi Arabia, the United Arab Emirates and Qatar.
© Copyright AFP 2023. All rights reserved.