Lavrov Thanks Cuba For 'Full Understanding' On Ukraine Invasion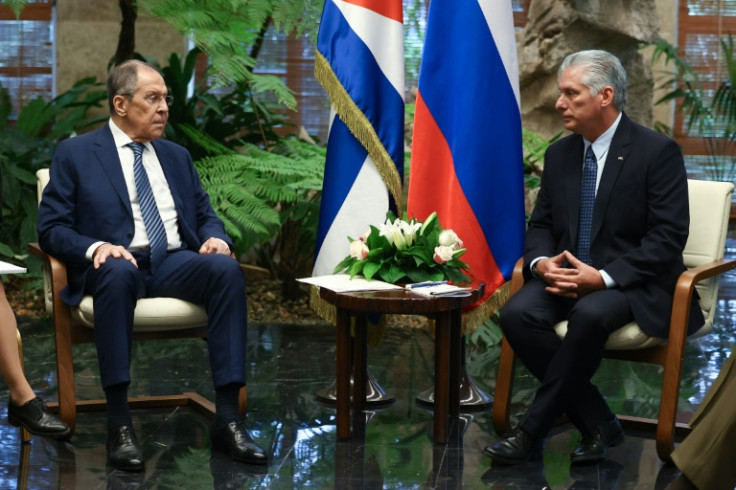 Russian foreign minister Sergey Lavrov on Thursday thanked Cuba for its "full understanding" over the war in Ukraine as he began a visit to the island nation during his tour of Latin American allies.
"We appreciate that from the start of the special military operation, our Cuban friends... have clearly shown their position and expressed their full understanding in their evaluations of the reasons that led to the current situation," said Lavrov during a meeting with his Cuban counterpart Bruno Rodriguez, according to the Russian foreign ministry's Telegram account.
Lavrov, who also met Cuban President Miguel Diaz-Canel and his predecessor Raul Castro on Thursday, blasted US sanctions against Cuba as "illegal and illegitimate."
He noted that his country "has also been the object of American sanctions... long before the current events."
Cuba has been under a US embargo for more than six decades.
Under former president Donald Trump, who was in power from 2017-21, Washington ramped up sanctions, which have continued during Joe Biden's time in the White House.
Russia has faced severe sanctions by the United States, Canada and the European Union after invading Ukraine in February 2022.
Since Lavrov arrived in Havana on Wednesday night, the US embassy in the capital has been lit up in the colors of the Ukraine flag.
Lavrov also visited Brazil, Venezuela and Nicaragua during his week-long trip to Latin America.
© Copyright AFP 2023. All rights reserved.