Musk Says He Is Out To Create 'Truth-seeking' AI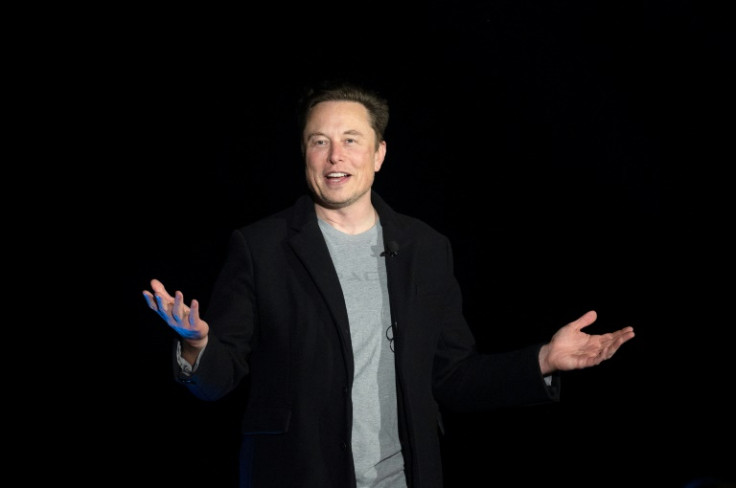 Elon Musk is out to counter Microsoft and Google artificial intelligence efforts with "truth-seeking AI" that shuns political correctness, he said during an interview aired late Monday.
The billionaire boss of Twitter and Tesla voiced anew his concerns about the danger of AI, saying it has "the potential of civilizational destruction."
He said he was also worried that the ChatGPT bot created by startup OpenAI was being taught to be politically correct.
"I'm going to start something which is called TruthGPT, or an absolute truth-seeking AI that tries to understand the nature of the universe," Musk said.
He reasoned AI would see people as an interesting part of the universe and decide not to "annihilate humans."
Musk has formed an X.AI artificial intelligence corporation based in the US state of Nevada, according to business documents.
He recently merged Twitter with a newly created "X" shell company, keeping the brand name for the platform but not the business.
Musk's founding of a rival to OpenAI came several weeks before he joined experts in signing an open letter urging an overall hiatus in the development of AI technology.
The signatories argued that the pause should be used to bolster regulation and ensure AI systems were safe.
Critics, however, called the letter a "hot mess" of "AI hype" that misrepresented an academic paper.
Big tech companies like Google, Meta and Microsoft have spent years working on AI systems -- previously known as machine learning or big data -- to help with translations, search and targeted advertising.
Musk said he was once close friends with Google co-founder Larry Page, and the two would talk about AI safety deep into the night.
"He really seemed to want digital super-intelligence, basically digital god, as soon as possible," Musk said of Page.
"You can't just go barrelling forward and hope for the best."
Late last year, OpenAI supercharged the interest in AI with its launch of ChatGPT, which can generate natural-sounding text from a short prompt.
Musk cofounded OpenAI but left the company in 2018.
Microsoft has since announced it is investing billions of dollars in OpenAI and has put its technology to work in its Bing internet search service.
© Copyright AFP 2023. All rights reserved.