Pakistan's External Financing Requirements For IMF Deal Unchanged - IMF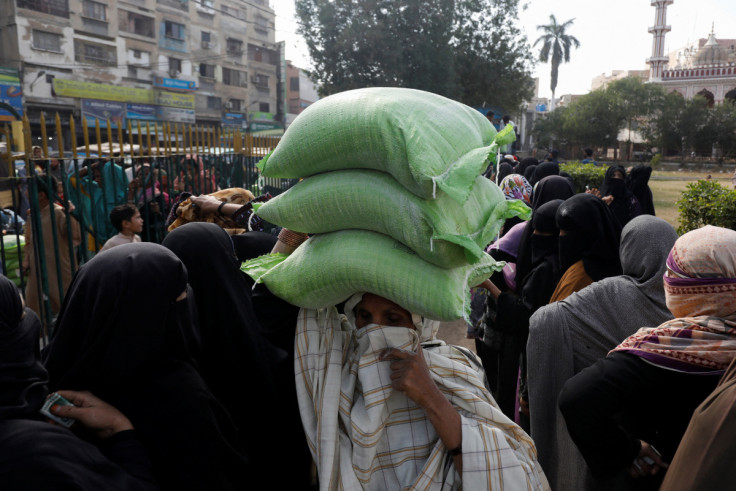 Pakistan's external financing requirements have not been changed in talks with the International Monetary Fund (IMF) over bailout funds, the IMF Resident Representative in Pakistan said, denying local media reports that the Fund was seeking fresh financing.
"There is no truth to reports that the IMF is asking Pakistan to raise $8 billion in fresh financing," Esther Perez Ruiz said in a text message sent to Reuters on Sunday.
Perez Ruiz said that external funding requirements had not changed throughout the discussions, under a review that would unlock $1.1 billion in financing for the cash-strapped South Asian nation as part of a $6.5 billion IMF package.
A staff-level agreement on the review has been delayed since November, with nearly 100 days passed since the last staff level mission to Pakistan - the longest such delay since at least 2008.
On Thursday, the Fund reiterated that obtaining commitments on external financing from friendly countries would be essential before the IMF approves the release of bailout funds.
The United Arab Emirates, Saudi Arabia and China came to Pakistan's assistance in March and April with pledges that would cover some of the funding deficit.
Pakistan's central bank reserves fell $74 mln to $4.38 billion, barely a month's worth of imports, according to data released on Thursday.
Pakistani Finance Minister Ishaq Dar said during a seminar on Thursday that Pakistan would not default, with or without the IMF, and that the country could not afford to take any additional harsh measures to accommodate the IMF.
Pakistan has reversed course on implementing a fuel cross-subsidy that had raised concerns at the IMF.
IMF Resident Representative Perez Ruiz said that Pakistani authorities committed to the IMF during last month's spring meetings that they would not introduce the cross-subsidy scheme in fiscal year 2023 or beyond. She said the scheme was "typically regressive and prone to abuse".
"The announced fuel cross-subsidy scheme raises new quasi-fiscal and balance of payments risks, and it is amenable to fraud," she said, in a separate text message to Reuters.
© Copyright Thomson Reuters 2023. All rights reserved.