Qatar And UAE In Process Of Restoring Diplomatic Ties, Official Says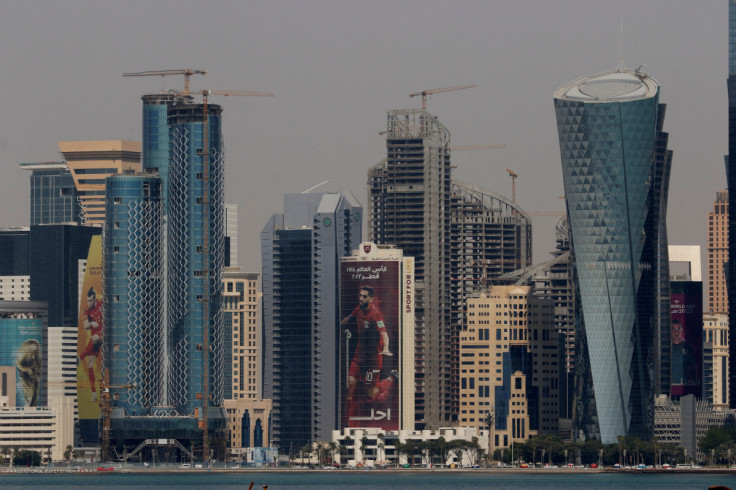 Qatar and the United Arab Emirates (UAE) are in the process of restoring diplomatic ties and reopening embassies, two officials said, more than two years after Arab states ended a boycott of Doha that had shattered the Western-allied Gulf Arab bloc.
"At present, the activation of diplomatic ties, which will include the reopening of embassies, is under process between both countries," a UAE official said in a statement in response to a question from Reuters.
A Gulf official said embassies were expected to reopen with new ambassadors in their posts by mid-June. A third source said diplomatic relations would be fully restored within weeks.
The restoration of ties comes amid a broader regional push for reconciliation with Iran and Saudi Arabia agreeing last month to re-establish relations after years of hostility, which threatened instability in the Gulf and stoked the war in Yemen.
In mid-2017, Saudi Arabia, the UAE, Bahrain and Egypt severed all ties with Qatar over accusations it supported terrorism, a reference to Islamist groups, and was cozying up to Iran, accusations Doha denied.
Riyadh and Cairo were the first to reappoint ambassadors to Doha in 2021 after a Saudi-led deal to end the dispute, while Bahrain last week announced it would restore diplomatic ties.
All nations, with the exception of Bahrain, had already restored trade and travel links with Qatar in early 2021, when the UAE had suggested resuming diplomatic ties would take time.
Relations between the UAE and Qatar warmed last year and leaders of both countries met face-to-face.
"The UAE's foreign policy is primarily focused on building bridges, economic cooperation and regional de-escalation," said the UAE official, who declined to be identified.
The other Gulf official, speaking on condition of anonymity, said that late last month Qatari and Emirati officials agreed to restore diplomatic ties and that Abu Dhabi has informed Doha who its envoy would be. Qatar has yet to do the same, the official added.
Qatar's foreign ministry declined to comment when contacted by Reuters.
In the Qatari capital of Doha this week, workers were laying new sidewalks outside the consular section of the UAE embassy and palm trees appeared to have been recently planted in the garden. Across the street, another UAE embassy building seemed abandoned, its garden overgrown and upstairs windows propped open.
© Copyright Thomson Reuters 2023. All rights reserved.