A Real Gem: In Bahrain, Only Natural Pearls Will Do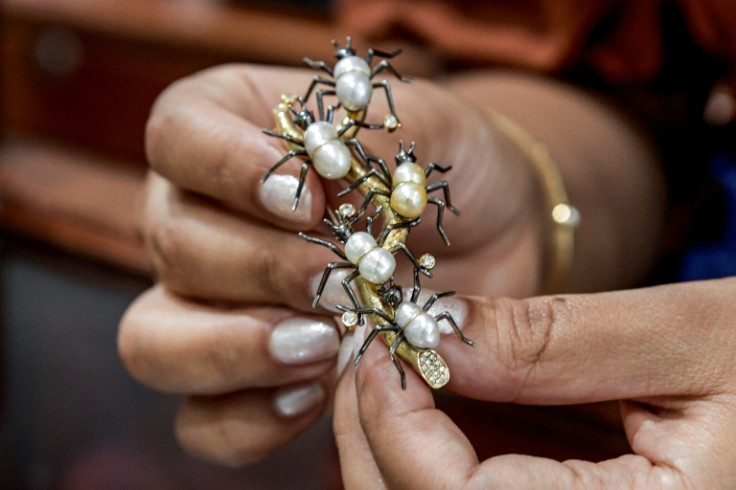 Customers at a Bahrain jewellery store study displays of pearls that are, unusually, 100 percent natural -- the result of attempts to preserve a centuries-old industry.
While rare elsewhere, natural pearls prised from seabed oysters by divers are the only variety produced in the Gulf kingdom, which is fiercely proud of its pearling tradition.
Bahrain, a tiny island state neighbouring Qatar, is the sole country worldwide to have banned the cultivation of artificial pearls, which have flooded the market since the 1920s.
"We can't mass-produce," said Faten Mattar, who works at the family-run jewellery shop.
It can take up to five years to complete one strand of a necklace by sourcing pearls directly from divers, she said, admitting it is "a challenge".
And larger pieces, which can go for up to $25,000, might take more than a decade to complete.
But with no two natural pearls identical, Mattar said that was part of the appeal.
"Each person... who owns or gets a piece of jewellery that contains natural pearls knows no one else has the same."
Mattar is one of the first women to work in a family business which was established more than two centuries ago, making it one of the oldest in Bahrain.
Pearls adorn bracelets, necklaces, cufflinks and other items in the small store.
"One of our goals... is to make pearls more attainable for everyone, so we created different lines instead of having just big pieces," she explained, mentioning designs for men and "daily jewellery for a younger crowd".
Like other Arab Gulf states, Bahrain's economy before the discovery of oil had relied on pearl harvesting.
Bahraini free-divers would spend months aboard traditional dhows, the wooden sailboats that have plied Gulf waters for centuries, to capture pearls prized by the region's royal families as well as European fashion houses.
But the natural pearl trade crashed after the Great Depression of the 1930s and the development in Japan of cultured pearls, artificially propagated in freshwater mussels, which are cheaper and easier to produce.
Muharraq, in Bahrain's north, is home to "the last remaining complete example of the cultural tradition of pearling", according to UNESCO, with a heritage site featuring oyster beds and a fortress where dhows used to set off.
Today, young gemologists at the Bahrain Institute for Pearls and Gemstones (DANAT) -- nestled among the capital Manama's skyscrapers -- scrutinise pearls using modern machinery or the naked eye.
One researcher passes a pearl through an X-ray machine under the watch of Fatima Almahmood, a graduate in physics and gemology.
The X-ray detects "growth lines" that distinguish natural pearls from cultured ones, she explained, pointing to an image of the scan projected onto a screen.
Created in 2017, DANAT appraises pearls at the request of merchants and individuals.
"You'd be surprised by how many clients come to DANAT that have inherited pieces and are then shocked to know... (they) contain cultured pearls," says Noora Jamsheer, who heads the research centre.
Apart from appraisal, DANAT also monitors conditions in the water where natural pearls are harvested.
Jamsheer said climate change is a cause for concern.
"We have a research team that is continuously going to the field, researching and collecting data -- the water temperature, water quality, salinity -- to determine and study the impact of these factors."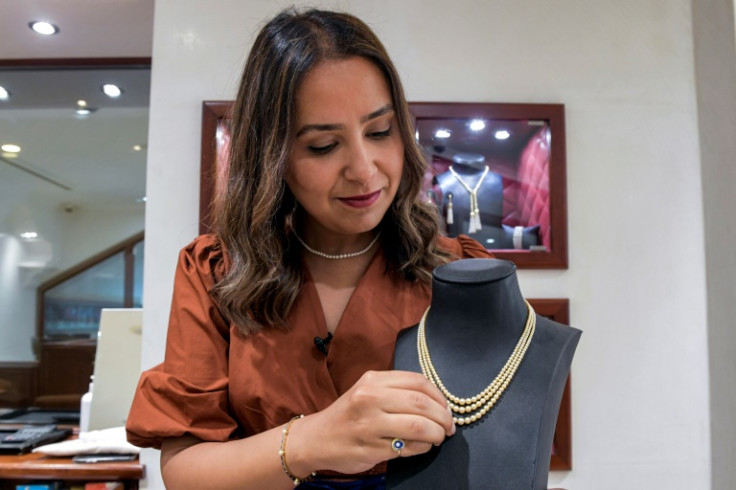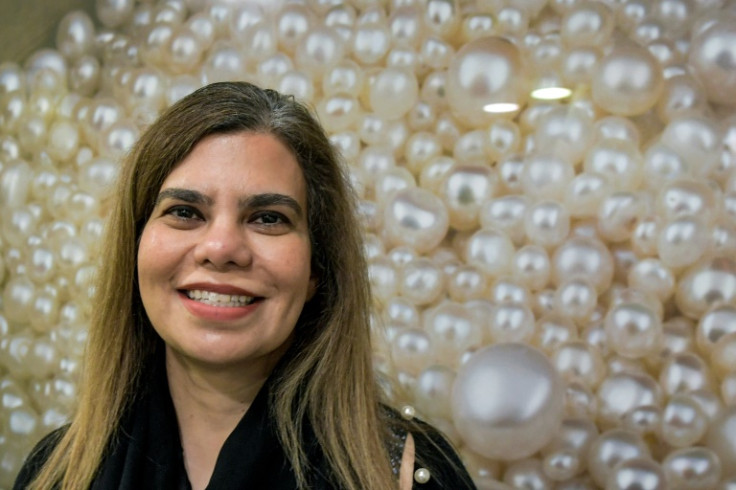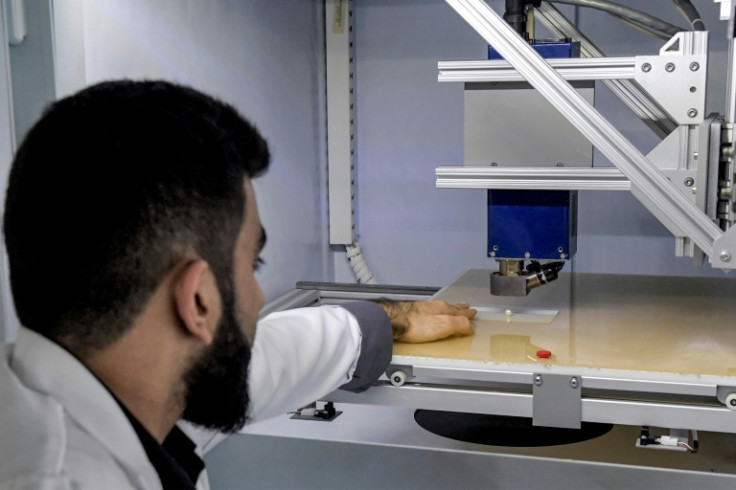 © Copyright AFP 2023. All rights reserved.