Rocket Fire From Gaza After Palestinian Hunger Striker Dies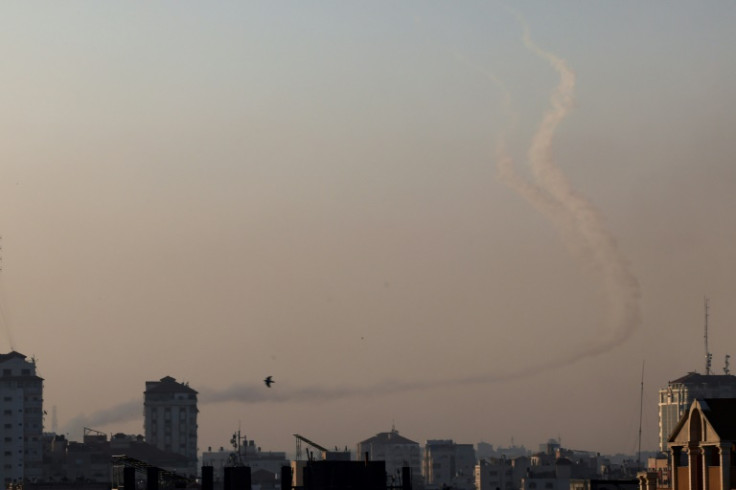 Gaza militants fired rockets Tuesday after the death in Israeli custody of a leading figure in the Islamic Jihad group, who had been on hunger strike for nearly three months.
An AFP journalist witnessed the fire towards Israel from the Palestinian enclave, while Israel's military reported three rockets were launched from Gaza and "fell in open areas".
The cross-border fire followed the death of Khader Adnan, who had been on hunger strike since his detention by Israeli forces in February in the northern West Bank.
"A security detainee, who was charged for terror offences and on hunger strike since 5.2.23, died this morning," Israel's prison service said in a statement.
Islamic Jihad warned Israel will "pay the price for this crime", in a statement by the group which is considered a terrorist organisation by Israel, the United States and the European Union.
"The free hero, Khader Adnan, died as a martyr in a crime committed by the enemy in front of the world," the militant group said in a statement.
The 45-year-old was being held under administrative detention -- a controversial Israeli measure under which people are interned without charge.
The head of the Palestinian Prisoners' Club advocacy group, Qaddura Faris, said Adnan was the "first Palestinian to die as a result of his hunger strike" in Israeli custody.
Other Palestinian detainees have died "as a result of attempts to force feed them", Faris said.
Israel's prison service said Adnan was in jail for the 10th time and his wife, Randa Mousa, previously told AFP her husband had carried out multiple hunger strikes in detention.
"(He is) refusing any support, refusing medical examinations, he is in a cell with very difficult detention conditions," she told AFP last week.
Israel has occupied the West Bank since the Six-Day War of 1967 and its forces regularly detain Palestinians, who are subject to Israeli military courts.
Adnan was being held in the clinic at Ramla prison in central Israel, Mousa said.
"They (Israel) have refused to transfer him to a civilian hospital, they refused to allow his lawyer a visit," she added.
A medic from the group Physicians for Human Rights Israel visited Adnan in prison earlier this week and warned that he "faces imminent death", while calling for him to be "urgently transferred to a hospital."
The group said Adnan "struggles to move and maintain a basic conversation, appearing pale, weak, exhausted and dangerously emaciated," according to a statement released Monday.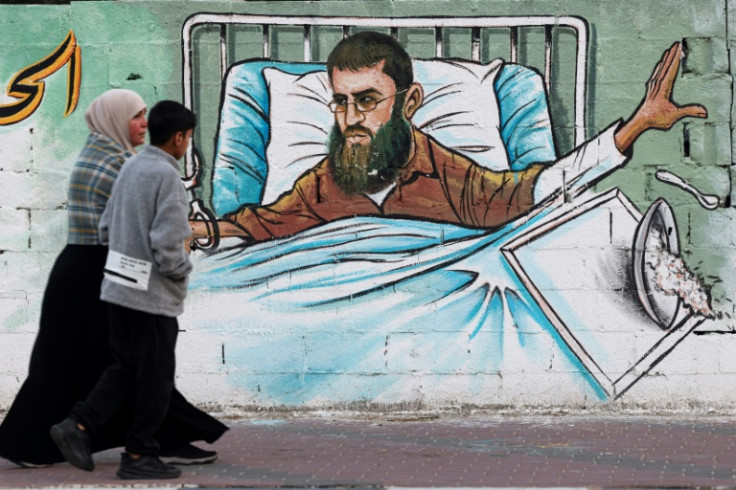 © Copyright AFP 2023. All rights reserved.