Russia Says Black Sea Grain Deal May Be Nearly Over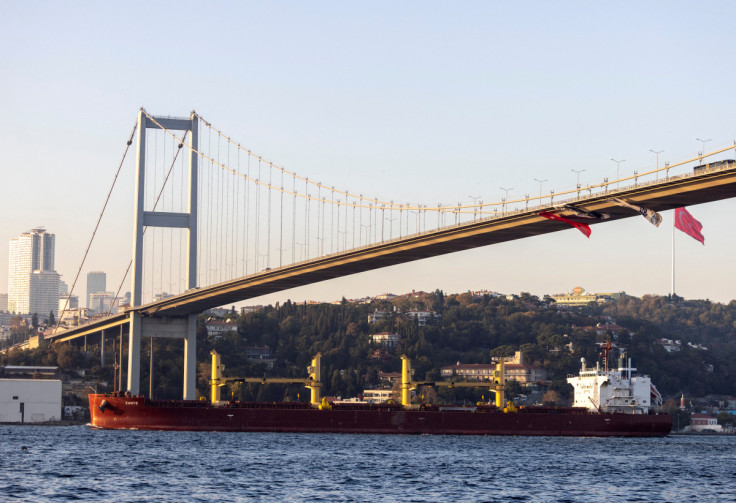 Russia on Thursday said there would be no extension of the UN-brokered Black Sea grain deal beyond May 18 unless the West removed a series of obstacles to the export of Russian grain and fertiliser.
The Ukraine grain Black Sea export deal was brokered by the United Nations and Turkey in July last year to help alleviate a global food crisis worsened by conflict disrupting exports from two of the world's leading grain suppliers.
"Without progress on solving five systemic problems ... there is no need to talk about the further extension of the Black Sea initiative after May 18," the Russian foreign ministry said in a statement.
"We note that, despite all the high-sounding statements about global food security and assistance to countries in need, the Black Sea Initiative both served and continues to serve exclusively commercial exports of Kyiv in the interests of Western countries," the ministry said.
To help persuade Russia to allow Ukraine to resume its Black Sea grain exports last year, a separate three-year agreement was also struck in July in which the United Nations agreed to help Russia with its food and fertilizer exports.
Russia said the two agreements were "interconnected parts of one 'package'", and scolded the UN Secretariat for what it said was a distortion of the facts.
U.N. spokesman Stephane Dujarric said "discussions, communications are still going on with the parties" and that U.N. officials were determined to ensure the implementation of both deals.
He said in relation to Russia's exports "there's still a lot of critical issues that need to be resolved over payments and other technical issues" that U.N. officials were trying to fix.
But he noted that "there's been some concrete results that contribute to larger grain trade volumes, lower freight rates and an increased number of ships that have called at Russian ports for fertilizer and lowering in insurance."
"So we've made some progress, but we continue to push to make more," Dujarric said.
RUSSIAN DEMANDS
Western powers have imposed tough sanctions on Russia over its Feb. 24, 2022, invasion of Ukraine. Its food and fertilizer exports are not sanctioned, but Moscow says restrictions on payments, logistics and insurance are a barrier to shipments.
The foreign ministry said Russian Agricultural Bank (Rosselkhozbank) had to be reconnected to the SWIFT payment system, that supplies of agricultural machinery and parts needed to be resumed and that restrictions on insurance and reinsurance needed to be lifted.
Other demands include access to ports, the resumption of the Togliatti-Odesa ammonia pipeline that lets Russia pump the chemical to Ukraine's port, and the unblocking of assets and the accounts of Russian companies involved in food and fertiliser exports.
"The removal of obstacles to domestic agricultural exports was supposed to take place within the framework of the implementation of the Russia-UN Memorandum," the ministry said.
Russia said there had been a failure of the inspection regime of ships carrying grain from Ukraine.
"Currently, 28 vessels carrying more than 1 million tons of food are awaiting inspection in the territorial waters of Turkey," the foreign ministry said.
It accused UN staff in the Joint Coordination Center of refusing to draw up an inspection schedule.
"In turn, an even more difficult situation has developed around the registration of bulk carriers," the ministry said, denying that Russia was responsible for any of the congestion and accusing Ukrainian port officials of accepting bribes to accelerate registration.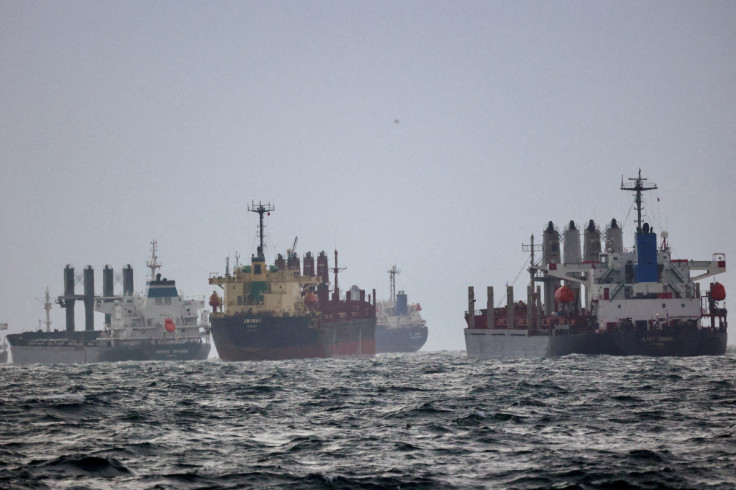 © Copyright Thomson Reuters 2023. All rights reserved.