Russian Girl In Ukraine Sketch Case Handed To Estranged Mum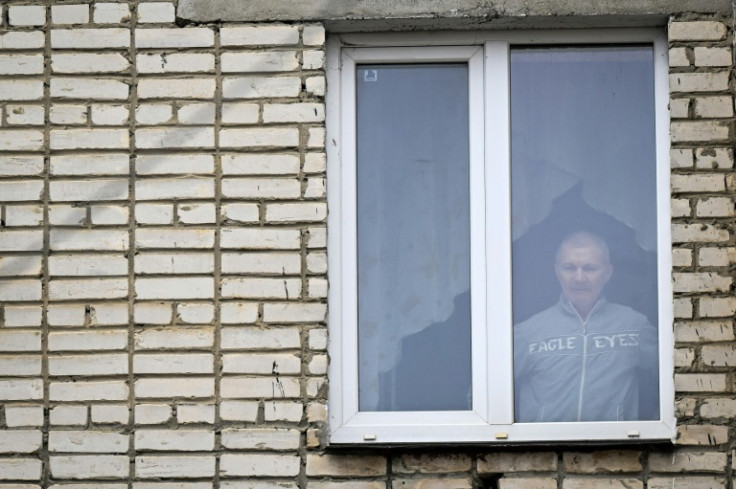 A Russian girl taken away from her father after she drew a picture in support of Ukraine at school has been handed by authorities to her estranged mother, an official said.
The case involving 13-year-old Maria Moskalyova has garnered international attention, as Moscow cracks down on criticism of the offensive in Ukraine.
The girl had drawn a woman and a child near a Ukrainian flag and missiles flying at them, with a Russian flag next to them. Her headmistress contacted the police.
In early March, Russian authorities separated her from her father, and late Wednesday a Russian official wanted by the International Criminal Court (ICC) said Maria was in her mother's custody.
The girl had not lived with her mother, Olga Sitchikhina, in years, said Lvova-Belova in her statement.
"Masha (Maria) at the start did not want to go to her mother," Russian children's rights commissioner Maria Lvova-Belova wrote on Telegram.
"Her position has changed, she told me about it on the phone," added Lvova-Belova, who is wanted for her alleged role in "deporting" Ukrainian children.
AFP was not able to verify Lvova-Belova's account, and activists and lawyers have complained they have had no access to Maria.
After being taken from her father Alexei Moskalyov who was being tried for "discrediting" the Russian army, Maria was placed in a centre in her small town of Yefremov, south of Moscow.
He fled house arrest just before the verdict in the case and was convicted in absentia of "discrediting" the Russian army, receiving a two-year prison sentence.
Officials in the Belarusian capital Minsk subsequently detained him.
Moskalyov was due to appear in a Russian court Thursday where he may lose custody of his daughter, but the court said it still did not know where he was.
Moskalyov's lawyer Vladimir Biliyenko told AFP that the court would have to ask Russia's vast prison service where he is.
"That is the only way we will find out where Alexei is," he told AFP by phone.
"At the moment nobody knows."
Russia's prison network sometimes takes days or weeks to bring people across the huge country.
Biliyenko said that the court had refused him permission to pass on a letter written by Alexei Moskalyov to his daughter before he fled.
Local media quoted the director of the rehabilitation centre where Maria was placed as saying that "social teachers and psychologists" had worked with the girl.
The Kremlin has defended the case against Moskalyov, describing his parenting as "deplorable."
Last week, after Moskalyov fled house arrest, activists published a letter from Maria to her father, which lawyers confirmed was authentic.
"I love you very much and know that you are not guilty of anything," the letter read, calling him "my hero".
He wrote a letter to her, published by his lawyer on monitoring site OVD-Info.
"Mashenka, your dad is writing. Please hang in there, people are thinking about how to help you," the letter read.
He told her she should agree if relatives came to ask for her custody. "It's better than being in an orphanage," he added.
"If they bring you to court, ask for your daddy, ask the judge really hard."
© Copyright AFP 2023. All rights reserved.