Russian Mercenary Chief Says He's Been Told To Stay In Bakhmut Or Be Branded Traitor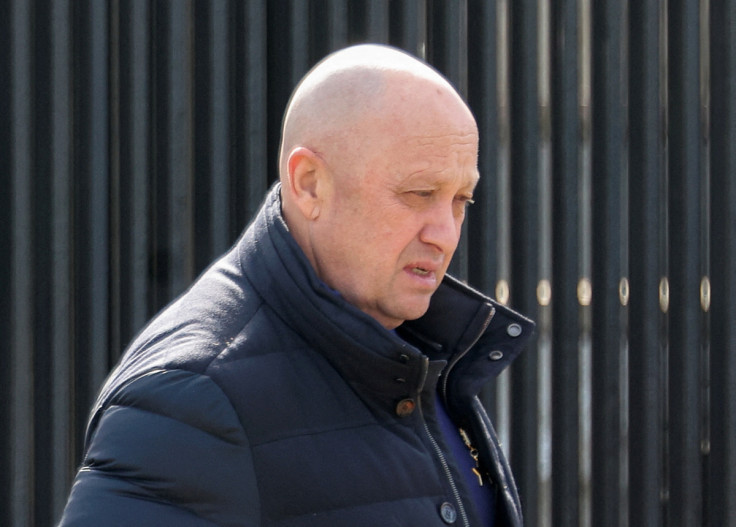 The head of Russia's Wagner mercenary force fighting in eastern Ukraine said on Tuesday said he had been told he and his men would be regarded as traitors if they abandoned their positions in the city of Bakhmut.
But Yevgeny Prigozhin said for the second time in a matter of days that his forces would leave Bakhmut if they did not receive the ammunition they needed to press the battle.
He delivered his latest tirade in a profanity-laced audio message which coincided with Russia marking the Soviet victory over Nazi Germany in World War Two with its traditional parade on Moscow's Red Square.
"A combat order came yesterday which clearly stated that if we leave our positions (in Bakhmut), it will be regarded as treason against the motherland. That was the message to us," Prigozhin said.
"(But) if there is no ammunition, then we will leave our positions and be the ones asking who is really betraying the Motherland. Apparently, the one (betraying the Motherland) is the person who signed it (the order to supply too little ammunition."
He said his forces would stay in Bakhmut and keep insisting they get their ammo "for a few more days".
Prigozhin has previously accused the defence ministry of deliberately starving his forces of ammunition. The ministry has said it is working to ensure all battlefield units have what they need.
Late on Monday, Prigozhin said there were signs the ammunition problem was being solved but on Tuesday he said the size of the shipment had been slashed.
"They've given us only 10% of what we asked for. We've been deceived," he said.
'FISH ROTS FROM THE HEAD'
Prigozhin, who has been locked in a long-running feud with the defence ministry, has made a series of emotional statements in recent days, announcing that his forces would withdraw from Bakhmut because of the ammunition problem before saying they would stay, and then again suggesting they might leave.
He made cryptic but crude comments about those in overall charge of Russia's war on Ukraine on Tuesday, referring ambiguously to a "grandfather" figure who was under the mistaken impression that everything was going well with Russia's "special military operation" in Ukraine.
"What will the country do, our children, grandchildren who are the future of Russia, and how can we win this war if - by chance, and I'm just speculating here - it turns out that this grandfather is a complete ****head?," he asked.
Prigozhin has previously poured scorn on Defence Minister Sergei Shoigu and Valery Gerasimov, the chief of the General Staff, but has avoided all personal criticism of President Vladimir Putin.
Analysts have said his erratic behaviour looks like an attempt to try to deflect blame for a lack of swift success - the battle for Bakhmut is in its 10th month - and to spread disinformation.
In a dig at the defence ministry, Prighozin - who says his men have taken control of 95% of Bakhmut - alleged that some regular troops had fled their positions nearby leaving Wagner's flank temporarily uncovered, a problem he said his men had to remedy.
"It is not a problem about the soldiers. The problem is to do with the people who manage them and give them tasks. The fish rots from the head," he said, calling the orders being given by what he called a narrow clique "criminal" and "traitorous".
Reuters could not independently verify his assertion about the alleged incident involving the abandoned flank.
© Copyright Thomson Reuters 2023. All rights reserved.