Russia's War On Ukraine Pushes Overhaul Of NATO Defences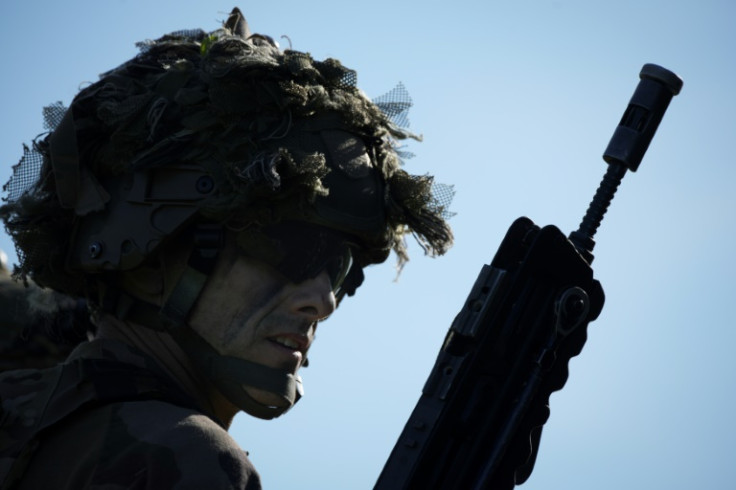 US troops stage an airborne assault. British marines conduct a nighttime beach landing. French paratroopers drop from the skies after flying across Europe.
In Estonia, on NATO's eastern flank, the allies train in the shadow of Russia's war on Ukraine.
The message is clear.
"It says that at short notice we can deploy very fast," said Lieutenant Colonel Edouard Bros, commander of the French troops in Estonia and taking part in the Spring Storm exercise.
Fifteen months into Russia's war on Ukraine, and a month ahead of a summit of NATO leaders in Vilnius, the alliance is reinforcing its eastern defences.
Now that Moscow has ripped up decades of post-Cold War order, NATO is conducting the biggest overhaul to its defences and planning in a generation.
"This change will move us from an alliance that was optimised for out of area contingency operations to an alliance fit for the purpose of large-scale operations to defend every inch of the alliance's territory," US General Christopher Cavoli, NATO's supreme commander in Europe, said this month.
"This is necessitated by the new realities we face."
At a summit in Madrid last year, spurred on by the destruction Russian troops wrought in Ukraine, NATO reverted to "deterrence by denial" as it had during the Cold War standoff with the Soviet Union.
That means stopping any attack by Moscow at the borders, rather than being willing to cede frontline territory such as the Baltics, which would then need to be recaptured.
"What is clear is that NATO made a strategic shift," said Kristjan Mae, the head of the policy planning department at Estonia's defence ministry.
"Collective defence is the most important task and we need to get our house in order."
Since Moscow launched its invasion of Ukraine in February 2022, the alliance has added thousands more troops to its eastern flank.
It has deployed four more multinational "battle groups" in Slovakia, Hungary, Romania and Bulgaria in addition to those set up on Russia's border in Poland and the Baltic states in the wake of Moscow's 2014 seizure of Crimea.
NATO members are now planning how to scale up deployments to Baltic nations and Poland to brigade-size, which would mean adding thousands more troops, "where and when required".
Military hardware -- time-consuming and complicated to lug across the continent -- is being pre-positioned in the east, and exercises are being stepped up.
For Estonia, Britain will have troops on standby at their home bases ready to rush to the country to bolster the roughly 1,000 British and French troops already on the ground.
"That is a key shift -- the extra layer of capability in time to be part of the in place force prior to the outbreak of a conflict," said Brigadier Giles Harris, British commander of the NATO deployment.
While Estonia seems satisfied with that model, its neighbour Lithuania wants more troops consistently on the ground and is still discussing with its lead partner Germany how to get them.
These deployments -- along with the militaries of the frontline nations -- are NATO's forward defence.
Back in their headquarters, NATO commanders are drawing up more detailed plans -- to be approved by leaders in Vilnius -- on how the alliance would defend each region.
That involves details of how many forces, from which countries would go where, integrating national and NATO defence planning and setting clearer spending priorities for new gear.
NATO membership for Finland and eventually Sweden will also help bolster the eastern flank, but commanders must decide how the Scandinavian neighbours fit into broader plans.
The allies plan to have a pool of 300,000 troops ready to deploy within 30 days and will hold a conference at the end of June to commit personnel.
All these new deployments and plans will inevitably require money, resources and forces.
"If nations need more time, or nations have less money, or there's all sorts of things that happen along the way, then it will have an impact of reaching that ideal situation," said Admiral Rob Bauer, chair of NATO's military committee.
Ahead of the Vilnius summit, NATO members are haggling over a new pledge to boost defence spending as a percent of gross domestic product.
Just seven alliance members hit the two percent target set in 2022 and the aim for Vilnius will be agreeing to turn that target into a baseline.
Estonia, which has never stopped viewing Russia as an existential threat, wants allies to commit to spending 2.5 percent of GDP on defence.
Tallinn insists it is pulling its weight. The country of 1.4 million is already boosting defence spending to 3 percent of GDP, standing up a new army division, and buying modern weaponry.
Faced by its aggressive giant neighbour, it now wants NATO's new defence strategies to become operable as soon as possible.
"One thing is to have good plans on paper. The other thing is to have these executable and implementable," said Estonian Defence Minister Hanno Pevkur, surrounded by British and French armoured vehicles at the Spring Storm exercise.
"So this is the task. And this is the challenge for all of us."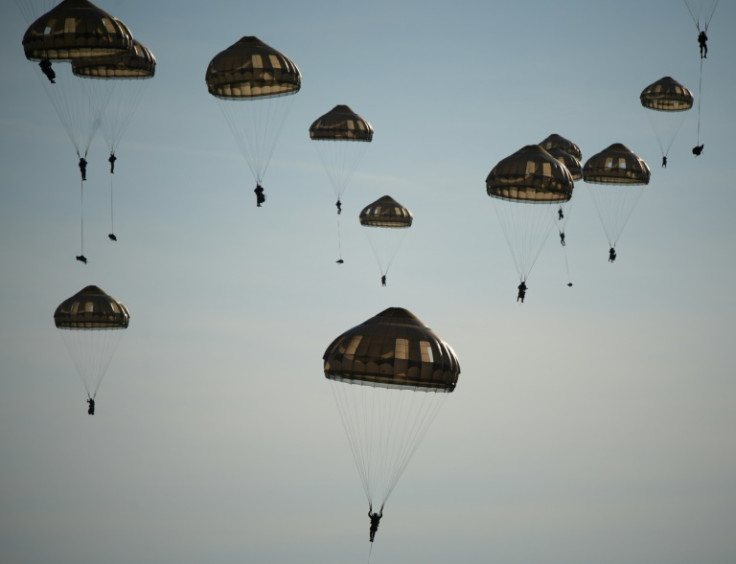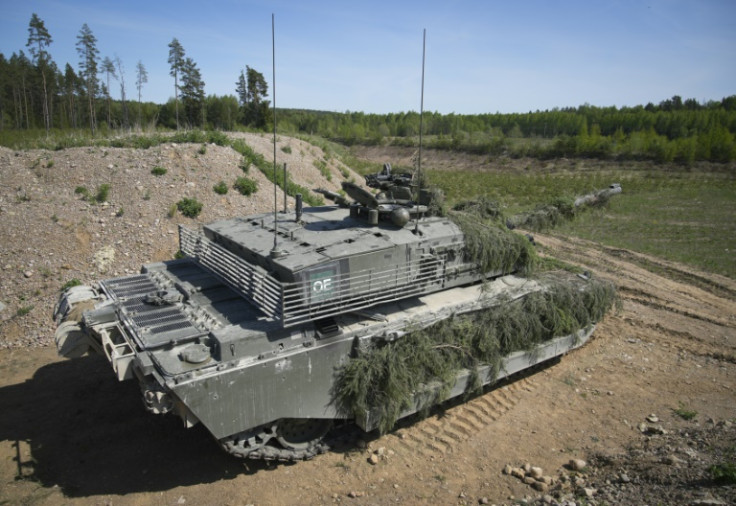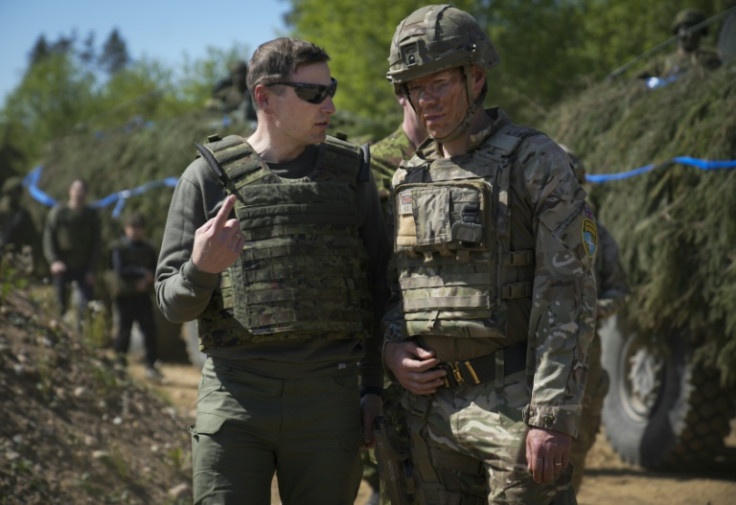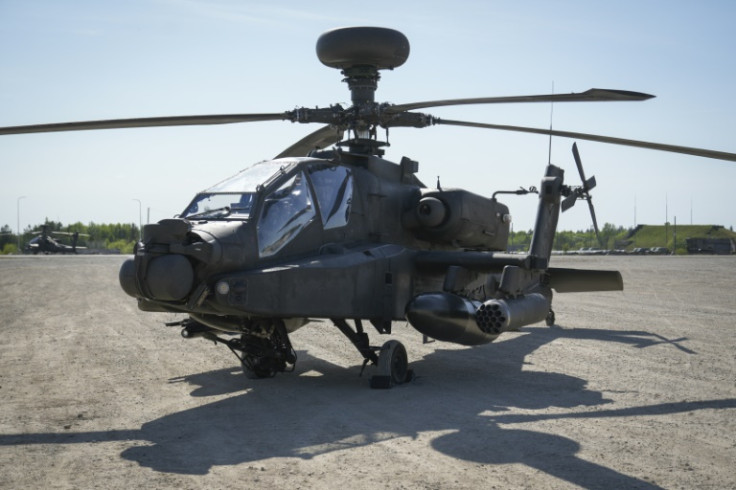 © Copyright AFP 2023. All rights reserved.