Sharjah Chamber of Commerce and Industry Embarks On Trade Mission To India
KEY POINTS
The UAE delegation was led by SCCI Chairman Abdullah Sultan Al Owais
The UAE-India Business Forum aimed to foster joint economic partnerships between the two countries
The UAE's trade mission to India will run until June 2
The Sharjah Chamber of Commerce and Industry (SCCI) has embarked on a landmark trade mission to the Republic of India to explore investment opportunities and potential areas of cooperation between the country and the UAE. The mission kicked off on Monday and will run until June 2.
Led by SCCI Chairman Abdullah Sultan Al Owais, the UAE delegation includes SCCI Board of Directors' Second Vice Chairman Waleed Abdul Rahman Bukhatir; Board Member Ahmed Mohamed Obaid Al Naboodah; Communication and Business Sector Assistant Director-General Abdulaziz Mohammed Shattaf; and top manufacturers and traders from the UAE.
Organized by the Sharjah Exports Development Centre (SEDC), the trade mission commenced with the UAE-India Business Forum in Mumbai, which brought together key business leaders, government officials, and industry experts from both the UAE and India. It centered around showcasing the investment advantages of Sharjah and Mumbai while highlighting the wide range of investment opportunities available across various sectors.
The business forum also highlighted the roles of Sharjah and Mumbai as leading industrial and commercial centers in fostering the growing relations between the UAE and India, building on the successes of the UAE-India Comprehensive Economic Partnership Agreement signed in May 2022.
Meanwhile, the UAE delegation also set up forums and bilateral meetings with Indian business communities in New Delhi to foster joint economic partnerships by encouraging them to invest in sectors that align with Sharjah's economic vision. During the meetings, SCCI businessmen and their counterparts in India discussed ways to increase trade exchange between the UAE and India, WAM reported.
In his remark, Al Owais highlighted the historical bilateral relations between the two countries and the growing economic interests developing between the UAE and Indian business communities. "This enduring relationship, nurtured and fostered by the benevolent patronage of the leadership from both nations, remains an unshakable testament to the friendship shared by these two countries, and it promises to continue to strengthen in the years to come," he said.
Al Owais also shared the flexible trade policies adopted by Sharjah to leverage its "qualitative capabilities and exceptional privileges." He said the policies, alongside Sharjah's strategic geographical location and policy of international openness, have enabled it to strengthen its ties with other nations.
"These key factors have significantly contributed to building strong foreign partnerships and enhancing our trade exchanges with continents worldwide. Our economic relationships span from the shores of Africa to the Indian subcontinent, marking a connection that is both special and deeply rooted in our history, as old and interconnected as the Arabian Gulf itself," he said.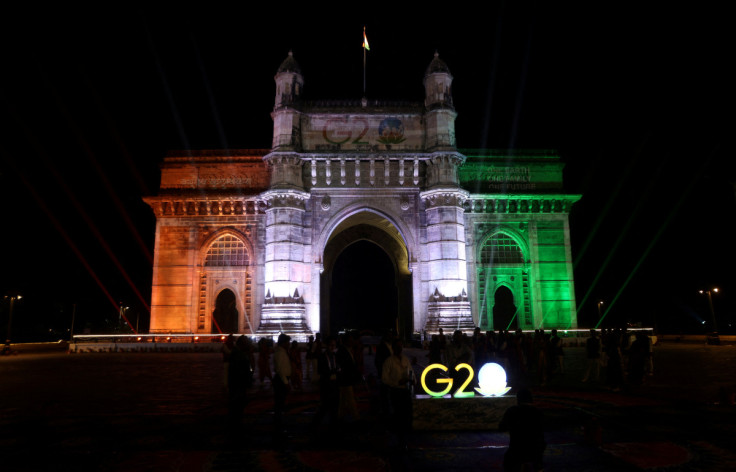 © Copyright 2023 IBTimes AE. All rights reserved.