Sharjah To Appear As Guest Of Honor At Greece's Thessaloniki International Book Fair 2024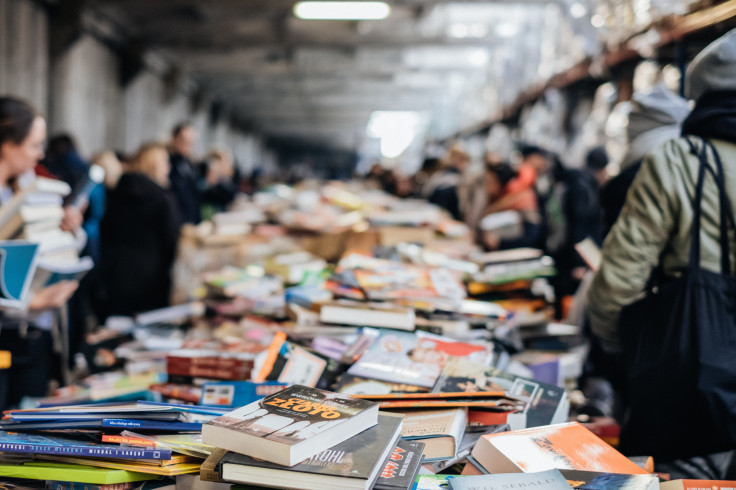 Sharjah Book Authority (SBA) has formalized an agreement with the Hellenic Foundation for Culture (HFC) to appear as Guest of Honor Sharjah at the Thessaloniki International Book Fair 2024.
SBA CEO Ahmed Al Ameri and HFC President Nikos Koukis signed the agreement on Tuesday during the ongoing 42nd Sharjah International Book Fair at the Sharjah Expo Centre, which started on Nov. 1 and will end on Sunday.
Al Ameri shared his thoughts on Sharjah's participation at the Thessaloniki International Book Fair 2024, which will take place in Greece from May 16 to 19 next year, calling it a "fresh opportunity for Emirati and Arab culture to engage in profound dialogue with Europe," according to Zawya.
"Europe, renowned for its Greek civilization and roots extending across the Mediterranean basin, serves as a natural bridge for this cultural exchange," he said, noting that this recognition of Sharjah aligns with the vision of Sheikh Dr. Sultan bin Muhammad Al Qasimi, who serves as Supreme Council Member and Ruler of Sharjah.
Al Ameri went on to explain that the Ruler of Sharjah's vision emphasizes the power of books and that these books are the foundation of a community's development and aspirations.
"Greece's celebration of Sharjah's contributions to Arab and global culture encapsulates the enduring and profound connections between Sharjah's cultural institutions and their counterparts," he added.
The SBA CEO also said this agreement will provide a new platform for forging partnerships and cultural cooperation between both countries, explaining that this cooperation is instrumental in preserving achievements, embodying cultural values and promoting literature, arts and creativity.
"This communication extends beyond official institutions and initiatives, reaching individuals and societies, and ultimately influencing various vital sectors shared between Sharjah and Greek cities," he said further.
Meanwhile, Koukis praised Sharjah for accepting the invitation to be the Guest of Honor at next year's Thessaloniki International Book Fair, which will be the event's 20th run.
The HFC president shared that they have been planning this collaboration for the last two years and now, the foundation is confident that celebrating Sharjah will open up new avenues of communication, He also said it will "strengthen cultural bonds between Greece, Sharjah, the UAE and the Arab world."
"We have every confidence that the partnership between the Greek Foundation for Culture and the SBA will yield the desired results," Koukis concluded.
Last week, the Ruler of Sharjah launched 31 new volumes of the Historical Corpus of the Arabic Language in the presence of presidents of the unions and councils of 14 language academies from 12 countries, alongside members of the Arabic Language Academy (ALA).
© Copyright 2023 IBTimes AE. All rights reserved.