Soaring Prices Pressure Morocco's Agriculture Model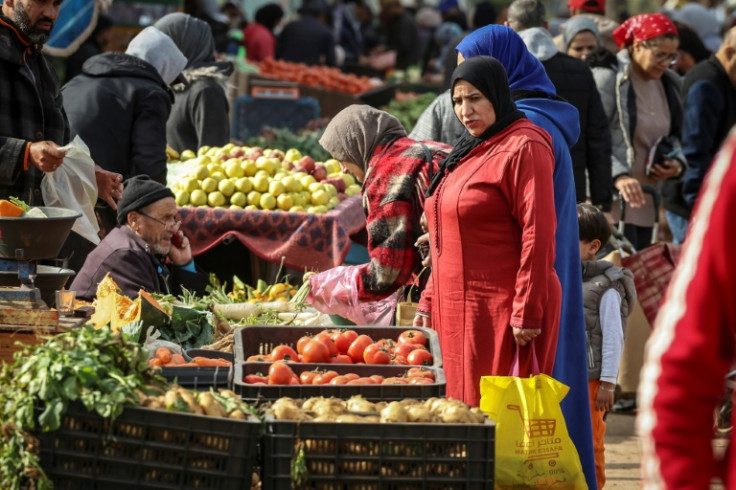 Soaring inflation in Morocco is driving up living costs and stirring public anger, and as food prices increase the country's export-led agricultural model is coming under fire.
On April 8, protesters gathered outside parliament in the capital Rabat, with some saying "The rise in prices is a disgrace" and: "We're an agricultural country but vegetables are too expensive."
Official figures from February put year-on-year inflation in the North African country at just over 10 percent -- a figure that also included a 20 percent jump in food prices.
The price of fresh produce in Morocco is almost as high as in some Western European supermarkets, but the minimum wage for Moroccans is just $300 (275 euros) a month.
Faced with growing criticism, Agriculture Minister Mohamed Sadiki attributed high food prices to "external and cyclical factors" such as the rising cost of raw materials and a cold snap that delayed the picking of tomatoes.
Sadiki told a press conference in early April that despite the impact of climate factors such as drought, agriculture accounts for 13 percent of Morocco's GDP and 14 percent of its exports.
The Islamic holy month of Ramadan, when demand for agricultural produce traditionally spikes, is drawing to a close, and frustration towards policymakers is building.
In an attempt to stem the price rises, Rabat suspended exports of some products in early February, including tomatoes, to ensure supplies for the local market.
But that move drew protests from professional bodies who urged Prime Minister Aziz Akhannouch reconsider the measure.
In 2008, Morocco adopted the Green Morocco Plan, an ambitious scheme to ensure food self-sufficiency.
.
Abderrahim Handouf, an agricultural engineer specialising in irrigation, said the kingdom remains at the mercy of recurrent drought that causes food price rises by "reducing the cultivated area and therefore the supply" of fresh produce.
The agriculture ministry also notes the rising prices of imported raw materials such as seeds and fertilisers, which have jumped "from 30 to 70 percent".
The price of grain imports has also skyrocketed.
In 2020, Morocco's agricultural plan was rebaptised "Generation Green" for the 10-year period to 2030, and made exporting fresh fruit and vegetables a priority.
But this focus on exports is considered to have contributed to rising prices, and now an increasing number of voices are calling for change.
Handouf says that "ensuring food sovereignty starts with the seed industry, where Morocco is lagging far behind".
Ahmed Lahlimi, who heads Morocco's planning commission, has flagged a move away from the export-driven model, telling news website Medias24 that agriculture needs a "revolution" with a move "towards food sovereignty" in which more production is consumed domestically.
Policymakers are also being pressured to reform the distribution side of food supply, where intermediaries earn "three to four times more than the original sales value", according to a group of farmers who wrote to Akhannouch on March 31.
Rabat has pledged that prices will soon fall, and announced several initiatives to tackle market speculation, but government spokesman Mustapha Baitas said the measures "have not had the expected results".
In March, the central bank raised interest rates to 3 percent -- the third increase in six months -- in an attempt to curb inflation which is impacting low-income and vulnerable households.
The move angered policymakers, who have sought economic recovery through growth, which remains sluggish.
Media reports said the government was concerned that rising interest rates would impact the purchasing power of Moroccans.
According to Lahlimi, inflation will stay high unless Morocco undertakes "reforms to improve supply and productivity, and works to enhance food distribution networks".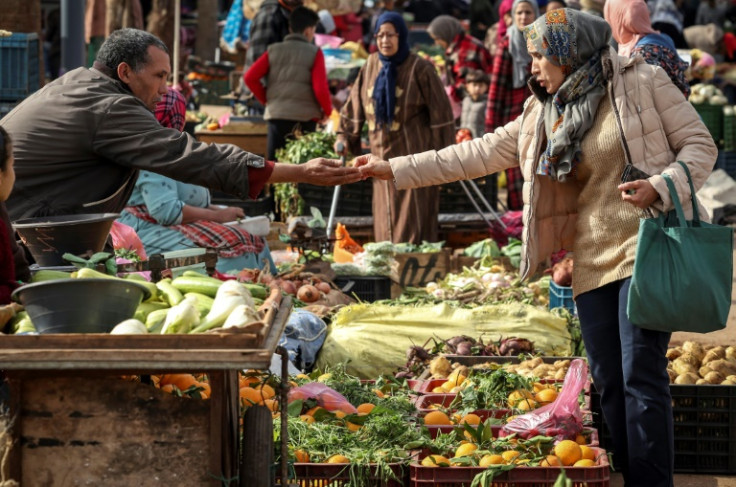 © Copyright AFP 2023. All rights reserved.