Stress And Trauma: Mental Toll Of Turkey's Deadly Quake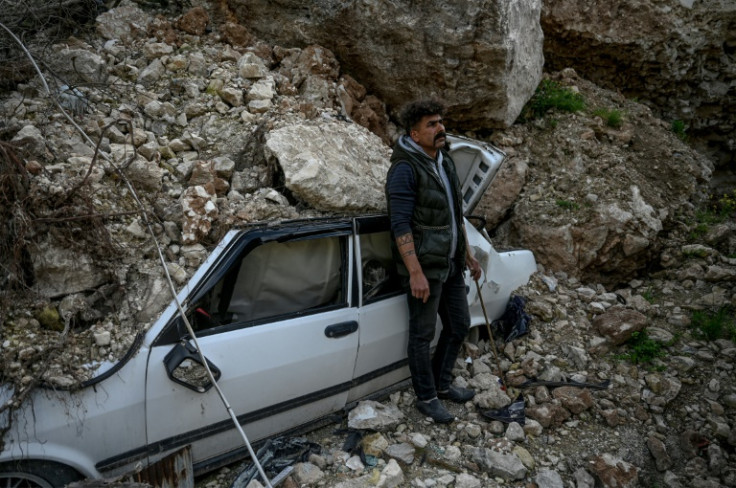 Some barely sleep. Others fear spending time indoors. And many more have developed a profound fear of the mountains that had been their source of solace and wellbeing.
Turkish earthquake survivors clinging to the foot of soaring cliffs ringing ancient Antakya are quietly suffering the lingering toll of a disaster that killed more than 50,000 people two months ago.
Their foreboding compounds the shock of losing -- literally overnight -- everything from their homes and loved ones to their health and income.
Cuma Zobi knows this feeling well.
The 38-year-old security guard was woken by huge boulders smashing into his house on the edge of Mount Staurin.
The little brick building now has a jagged-edged hole where the door once stood.
His car was entombed and his three bloodied children barely managed to crawl out when the pre-dawn jolt erased swathes of Turkey's southeast.
More massive rocks came tumbling down in the rains and aftershocks that followed.
"No one dared to enter a house anymore," Zobi said next to his destroyed building.
"But even if you sleep in a tent, you think about it, you remember everything, you dream about it," he added.
"It will be hard to get rid of this fear."
Volunteer psychiatrist Eralp Turk tries to heal the anguish by zipping around the disaster zone with a box full of pills in his car and a notepad for recording emotions.
Turk was one of thousands who rushed to Antakya -- a fabled city once known as Antioch -- after it emerged as ground zero of Turkey's worst disaster of modern times.
The 32-year-old visits about 15 people a day from a list provided by the local social service.
Some survivors are too withdrawn to meet strangers and shoo him away.
"I don't press. I only offer," he said from behind the wheel of his speeding sedan.
"The most common symptoms are acute stress, grief and a recurrence of old psychiatric disorders sparked by the earthquake."
But he quickly added that these were just generalisations.
"Each disaster is different. Each region and its inhabitants have their own peculiarities," he said.
"Culture and traditions also play a role."
The pain of deadly boulders rolling down her beloved mountains affects Nuriye Dagli deeply.
The 67-year-old spent half her life savouring Mount Staurin's dramatic cliffs and reassuring serenity.
"We were such a happy family," she said inside one of the tents that most locals have moved into since the calamity.
"We sat at the foot of the mountain, the children played, there was the smell of flowers, trees," she sighed.
"Even when I was alone, I was not afraid."
Now she is -- and does not know how to confront it.
"Rocks bigger than this tent fell on us," she said.
Her standard-issue nylon tent was large enough to comfortably fit a carpet and a sofa.
"Some psychiatrist came by once. I think that helped," she added without much conviction.
Social worker Aysen Yilmaz said the people she consults in Turkey's tent cities were showing all the symptoms of post-traumatic stress.
"Some tell us that they have sleep problems, appetite problems, that they are very angry, aggressive," the 54-year-old said.
"All of these are signs of PTSD," she said. "They have experienced great trauma."
Sevgi Dagli was channelling all her energy on the gurgling baby that was born into a happier world that existed 15 days before the disaster.
The 22-year-old cautiously peeked out of her tent and whispered that she rarely shares her feelings.
"I keep things to myself," the young mother said and glanced back at her baby.
"We might have to leave because the more rubble is cleared, the more dusty it gets, which is not good for our health," she said.
"So I guess it's not good," she offered after a moment's pause. "I guess we don't really know what we are doing."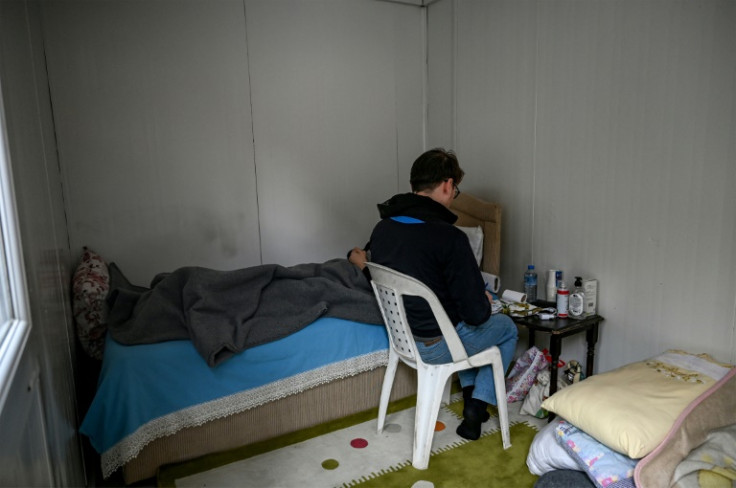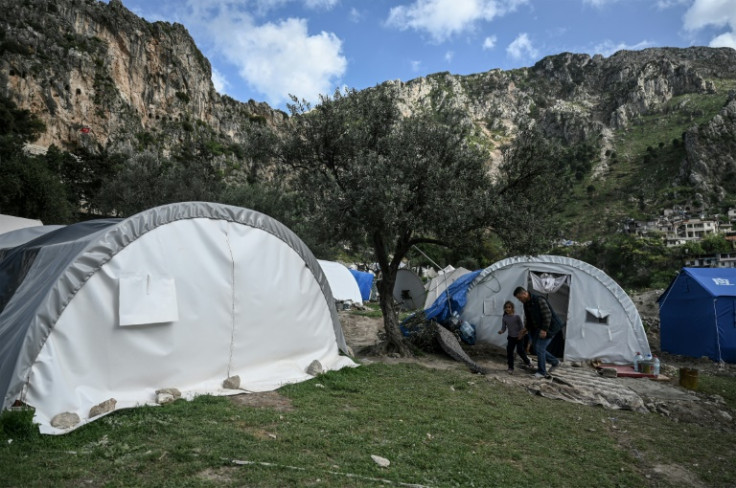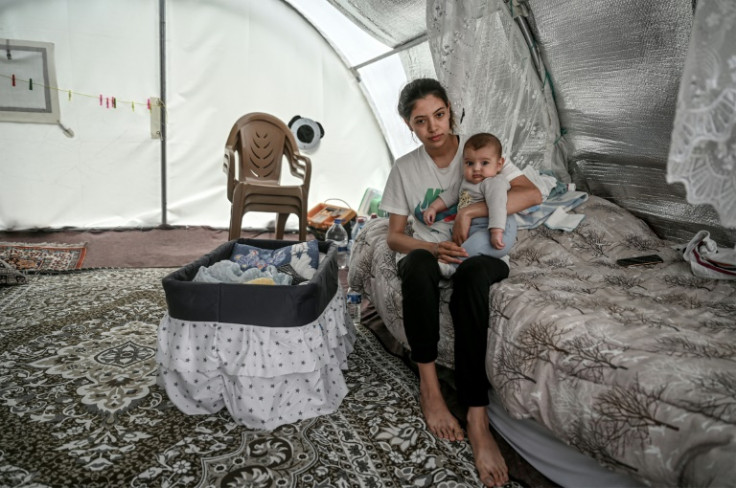 © Copyright AFP 2023. All rights reserved.