Sudan Battles Rage As UN Agencies Warn Of 'Catastrophe'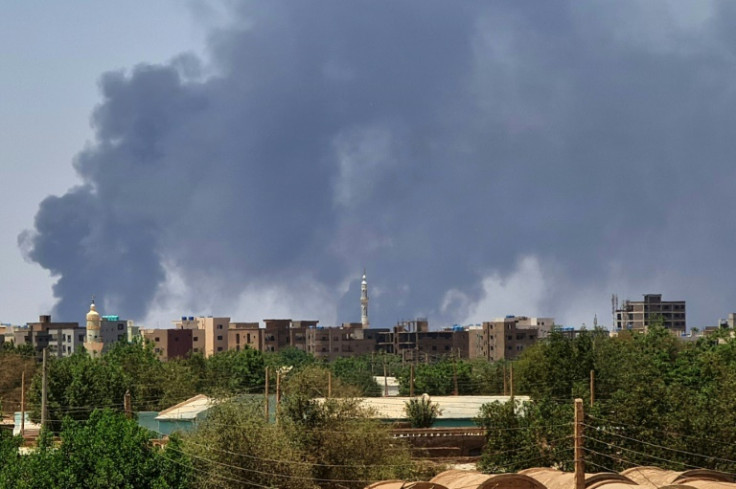 Fierce fighting between rival generals raged on in Sudan Tuesday despite the latest truce, as warnings multiplied of the potential for a "catastrophic" humanitarian crisis with hundreds of thousands of refugees.
Bloodshed has gripped Sudan since April 15 when tensions erupted into armed exchanges between regular army chief Abdel Fattah al-Burhan and his deputy turned rival, Mohamed Hamdan Daglo, who commands the paramilitary Rapid Support Forces.
Hundreds have been killed and thousands wounded as air strikes and artillery exchanges have gripped swathes of greater Khartoum sparking the exodus of thousands of Sudanese to neighbouring countries.
Many more cannot afford the arduous journey to Sudan's borders, and have been forced to hole up inside the city of five million people with dwindling supplies of food, water and electricity.
"We are hearing some sporadic gunfire, the roaring of a warplane and the anti-aircraft fire at it," said one resident of south Khartoum.
In a Monday briefing, the top UN aid official in Sudan, Abdou Dieng, warned that the situation was turning into "a full-blown catastrophe".
Kenyan President William Ruto said the conflict had reached "catastrophic levels" with the warring generals declining "to heed the calls by the Inter-Governmental Authority on Development (IGAD), the African Union and the international community to cease fire."
In a virtual meeting with senior UN officials, Ruto said it was imperative to find ways to provide humanitarian relief "with or without a ceasefire".
Burhan and Daglo, who fell out after carrying out a 2021 military coup which derailed Sudan's transition to elective civilian rule, have flouted multiple ceasefires, the latest a 72-hour extension agreed late on Sunday.
Foreign governments have scrambled to evacuate their citizens. Over the past 10 days, thousands of foreigners have been brought to safety by air or sea in operations that are now winding down.
Russia's armed forces said on Tuesday they were evacuating more than 200 people from Sudan on four military transport planes.
Nearly 500 people arrived in the Saudi port of Jeddah on Monday aboard two vessels, one a US Navy ship, the other Saudi.
Top UN humanitarian official Martin Griffiths arrived in Nairobi on Monday on a mission to find ways to bring relief to the millions of civilians trapped inside Sudan.
"The situation unfolding there (in Sudan) since April 15 is catastrophic," he said on Twitter.
Sudan's turmoil has seen hospitals shelled, humanitarian facilities looted and foreign aid groups forced to suspend most of their operations.
At least 528 have been killed and some 4,600 wounded in the violence, according to the health ministry.
The United Nations' refugee agency, UNHCR, said it was bracing for "the possibility that over 800,000 people may flee the fighting in Sudan for neighbouring countries".
The World Health Organization warned that the fighting was pushing Sudan's already ailing health sector toward "disaster" with only 16 percent of health facilities in Khartoum still functioning.
The WHO said that it had delivered six containers of medical equipment to Port Sudan on the Red Sea coast, including supplies for treating trauma injuries and severe acute malnutrition. It had also distributed scarce fuel to hospitals which rely on generators for power.
Beyond Khartoum, lawlessness has engulfed the West Darfur state capital, El Geneina, where at least 96 people have been reported killed since the start of the fighting, according to UN figures.
More than 330,000 people have been displaced, over 70 percent of them in West and South Darfur states, according to the International Organization for Migration.
"The health system has completely collapsed in Geneina," the doctors' union said, adding that looting of clinics and camps for the displaced had forced several agencies to carry out "emergency evacuations" for their teams.
On Friday, Doctors Without Borders said the fighting had forced it to halt "almost all activities in West Darfur".
The Darfur region is still scarred by a war that erupted in 2003 when then hardline president Omar al-Bashir unleashed the Janjaweed militia, mainly recruited from Arab pastoralist tribes, against ethnic-minority rebels.
The Janjaweed -- which rights groups have accused of atrocities in Darfur -- later evolved into the RSF, which was formally created in 2013.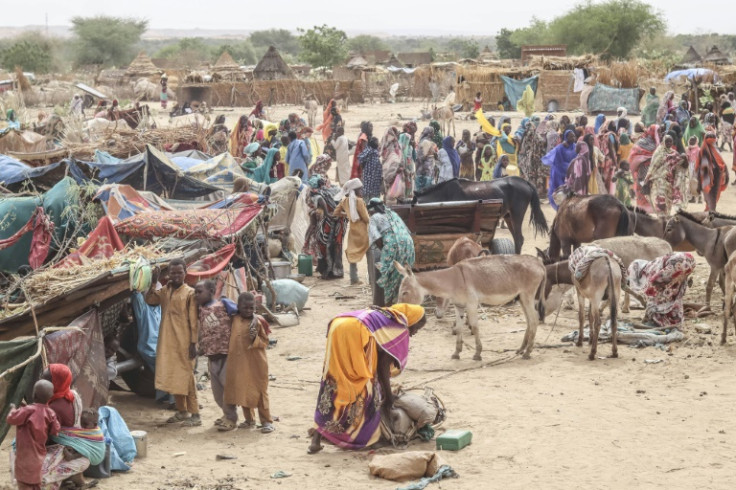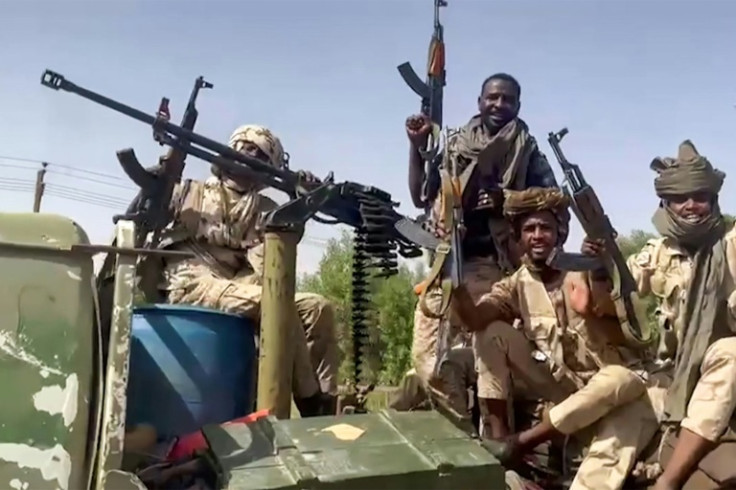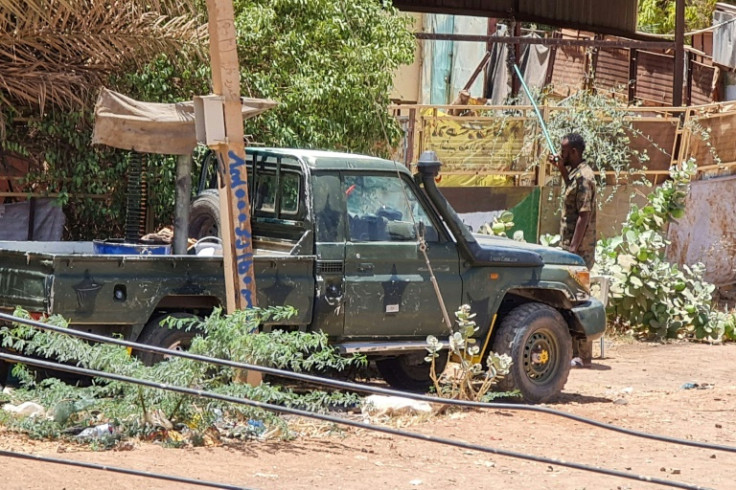 © Copyright AFP 2023. All rights reserved.