Sudan Refugees Fear Uncertain Future In Ethiopia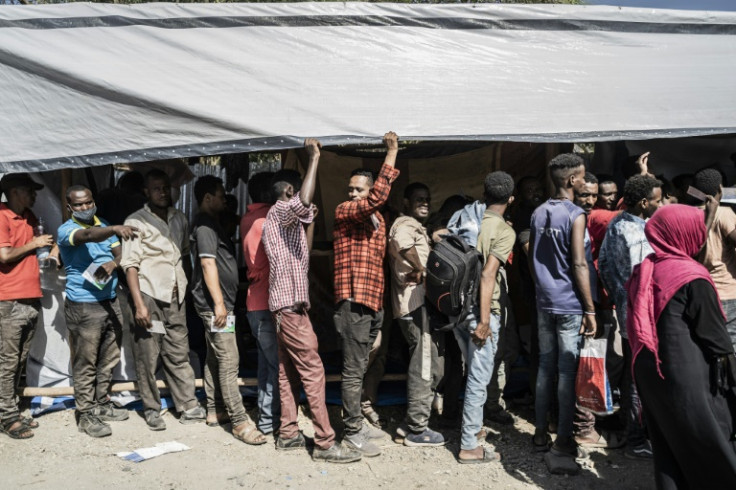 After a perilous three-day journey from conflict-torn Sudan, Muhamad Yusuf reached the Ethiopian border town of Metema.
But like so many who had fled the deadly chaos, his relief was clouded by anxiety.
His immediate prospects were limited to a seemingly interminable wait in a makeshift camp in northwestern Ethiopia, where everything was in short supply.
More than 15,000 people have fled Sudan via Metema since fighting broke out in Khartoum in mid-April, according to the UN's International Organization for Migration, with an average of 1,000 arrivals registered every day.
Every person interviewed by AFP spoke of the terror leading up to their departure -- days spent holed up at home in a city gripped by gunfire and bombings, followed by a 550-kilometre (350-mile) journey haunted by fear of armed robbery en route.
Despite the dust and scorching sun, Metema, accessible by a direct road heading southeast from Khartoum, offers a welcome respite to this exhausted population -- Sudanese, Ethiopian and other nationals.
"Now we are secure and they provide us with shelter and some food sometimes," Yusuf, a 30-year-old auditor, told AFP.
But life is difficult in the camp, he said, with most refugees "lacking even the necessities -- even they don't have money to feed their children, this situation is very bad."
The hastily erected camp is little more than a cluster of tarpaulin fabric roofs tied to trees.
By the end of the afternoon the 10,000-litre (2,600-gallon) water tank serving thousands of people is empty, and there is possibility of refilling it until the next morning.
Those who can afford it approach local hawkers to purchase mineral water or fruit juice -- kept cool under damp canvas coverings.
Every day, more people make the crossing, with their belongings towed by donkeys or packed inside wheelbarrows -- a "mandatory" porter service that they have to pay for.
An Ethiopian waiter who moved to Khartoum seven years ago to earn a living, Mohamed Ali left behind everything he owned as he made a desperate push to leave the Sudanese capital.
"I spent a lot of money to go there but had to borrow money to return to my country," he told AFP.
"It is tough to get transportation from Khartoum... Big buses ask you for up to 150,000 Sudanese pounds ($250), and there are many checkpoints on the road," he said.
"At each checkpoint, (armed men) searched us... and took whatever they found, including our money and any belongings we had."
His fellow citizen Zakir Aba Jihad, 25, worked at a steel factory in Khartoum.
"I lived there for eight years and I left only with the clothes I'm wearing," he told AFP.
Both hoped to restart their lives in Ethiopia, once they had found their way home to Jimma in the southwest -- about 1,000 kilometres away.
Others no longer have a passport or a country to return to.
Mohammad Yousuf, a 29-year-old Afghan who was studying engineering in Khartoum, told AFP he and his compatriots had approached the UN refugee agency UNHCR for help.
"At the moment we cannot expect anything... but we hope something good will happen."
A Nigerian at the camp told AFP that he felt trapped by his circumstances because of a shortage of funds.
If he leaves the camp, he will need to get an Ethiopian visa, which he cannot afford.
"They ask me $80 for a visa, but I don't have money."
For Sudanese citizens like Yusuf, hope is fading fast.
Even if the fighting ends, he does not anticipate going back in the absence of a civilian-led government.
The situation in Sudan is going "from bad to worse", he said.
"If the war stopped today... what's the future there? Is there gonna be democracy?"
"We have to be realistic, we have to manage to find another solution," Yusuf said, adding that he wanted to find asylum in a third country if possible.
But with no prospects in sight, and no possibility of returning home, "we don't have a hope, really."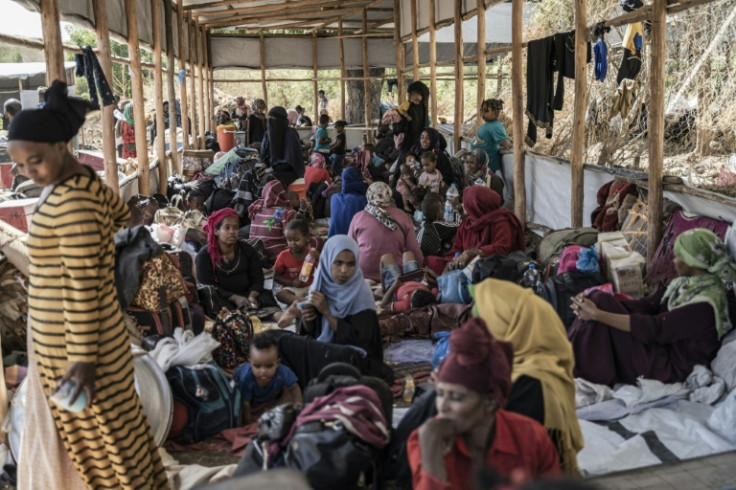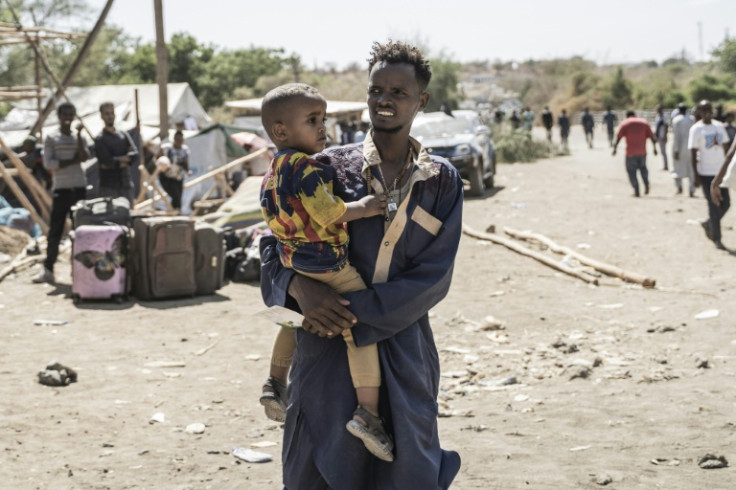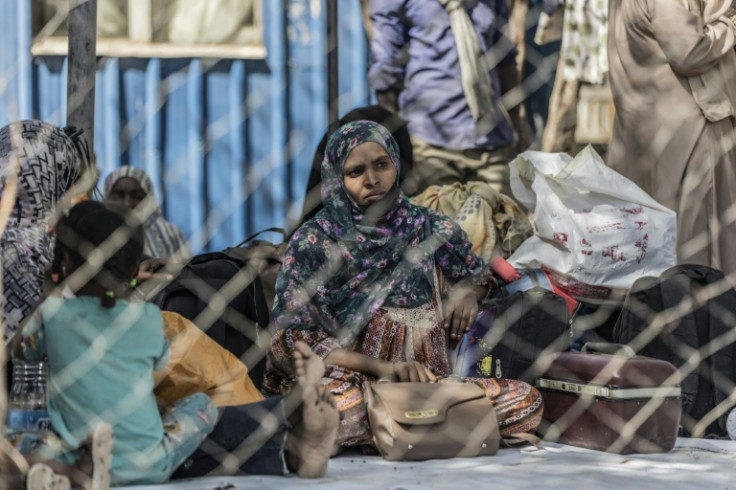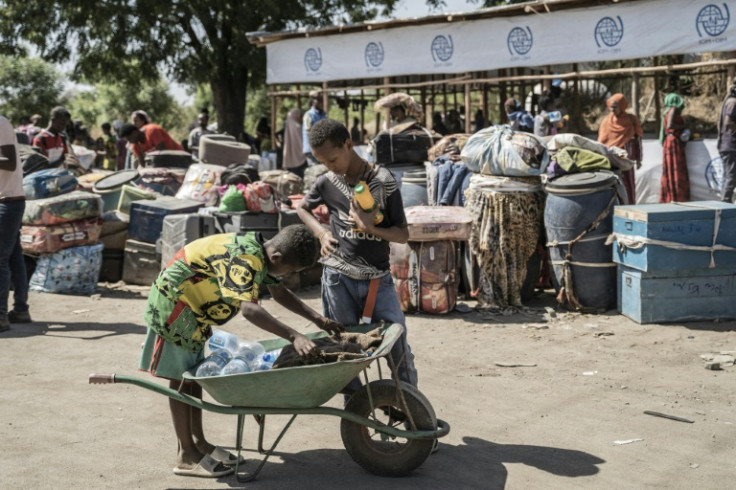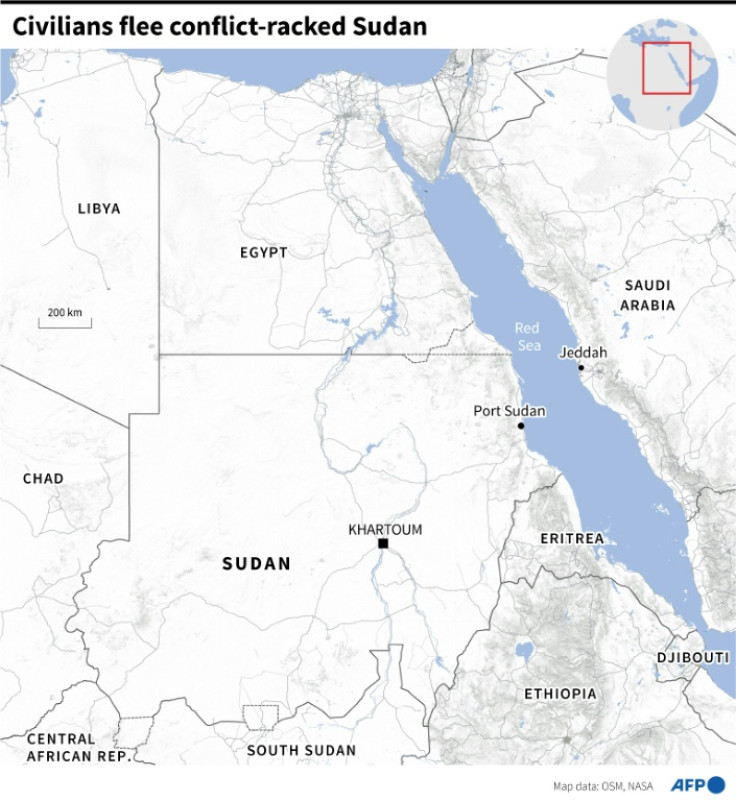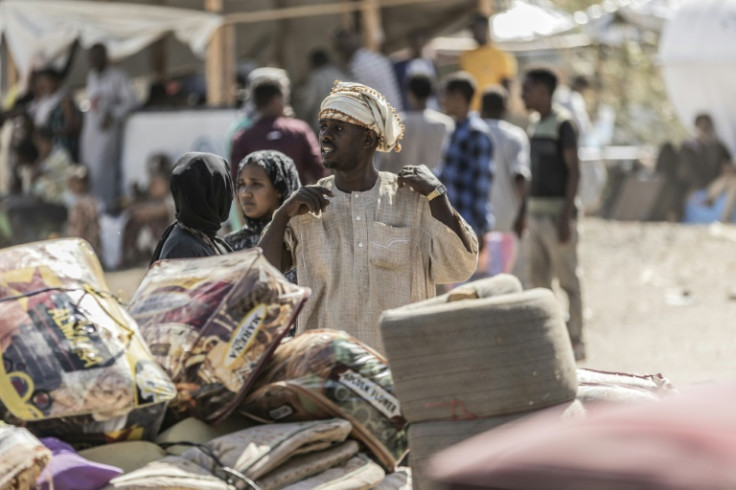 © Copyright AFP 2023. All rights reserved.