Tales Of Luck And Loss Aboard A Warship Fleeing Sudan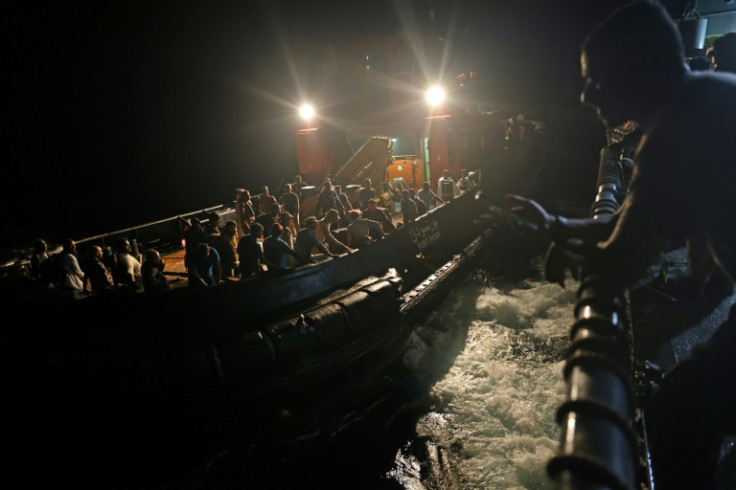 Hasan Faraj was brushing his teeth on the morning of April 15 when gunfire erupted outside his building near Khartoum's airport, early shots in a war that caught him totally unprepared.
The Pakistani national had recently handed in his passport to a government office, complicating any effort to leave, and his paltry stash of food and other supplies meant he would struggle to wait out the fighting at home.
His solution finally came early Sunday morning when, after days of haggling with multiple Pakistani embassies, Faraj joined 51 other evacuees on a Saudi warship bound for Jeddah, clutching a special travel permit allowing him to fly home to Karachi.
"I feel very privileged," the 48-year-old told AFP, recounting "very scary" days cowering from constant gunfire, shelling and aerial bombardment.
At the same time, he said he was worried for the many millions of Sudanese who have little hope of escaping the ongoing fighting that pits army chief Abdel Fattah al-Burhan against Mohamed Hamdan Daglo, head of the paramilitary Rapid Support Forces (RSF).
The violence has killed at least 528 people and wounded about 4,600, according to the health ministry, but those figures are likely to be incomplete.
"My friends, I'm really worried about them, especially in Khartoum," he said.
"I know quite a few people, they have relocated to other locations which are safer, but for how long? Nobody knows."
Sunday's operation was carried out by the Saudi navy, which for more than a week has dispatched its fleet to Sudan to help evacuate thousands of civilians from all over the world.
Well before dawn, the beleaguered passengers quietly lined up on a dock in Port Sudan, which has so far been untouched by the fighting, to board a tugboat that transported them out to the 102-metre-long corvette.
As choppy Red Sea waters rocked the vessel, Saudi naval and special forces hoisted the passengers -- and their luggage -- aboard, where they were greeted with dates, juice and Arabic coffee.
Some had clearly left in a rush, carrying only plastic bags with stray articles of clothing, while others like Faraj had managed to bring multiple suitcases.
Faraj had even managed to pack a large white shell and bag of hibiscus leaves, souvenirs from a happier trip he made to Port Sudan as a tourist just four months ago.
Sunday's group also included Badriah al-Sayed, one of the relatively few Sudanese nationals who has participated in the evacuations, aided by her husband's home country, Oman.
In early April, the couple and their son had travelled to Sudan in hopes of spending a peaceful Ramadan and Eid al-Fitr holiday with Sayed's relatives, but they were soon caught up in intense urban battles.
"Usually during Eid they distribute sweets, but this Eid they have distributed bullets," she said.
The family's journey to Port Sudan involved days of overland travel and, at one point, five hours of walking on a road too rough for vehicles.
Pulling away from Sudan's coast on Sunday morning, Sayed told AFP she was grateful for their safety but could not shake the feeling she was "losing a country".
"All of the Sudanese people are sad," she said. "There's no house which has happiness inside it."
It's a feeling that Mohammed Ali, a 44-year-old Pakistani national who lived for 13 years in Khartoum, can easily relate to.
The engineering professor had left his wife and children back in Pakistan several months ago so his daughters could sit for secondary school entrance exams -- a blessing in retrospect, given how much easier it made his flight from Sudan.
But it also meant that, during the long passage to Jeddah, Ali was on his own to reflect about how the war had upended their lives and would force them to start over.
"It's very painful really. Because you know, my children were born here. They were studying here," he said, beginning to tear up.
Nine hours later, as the warship approached the Jeddah port, Ali began crying again, this time for a different reason: He was envisioning the reunion with his family.
"They have been waiting for me for days," he said.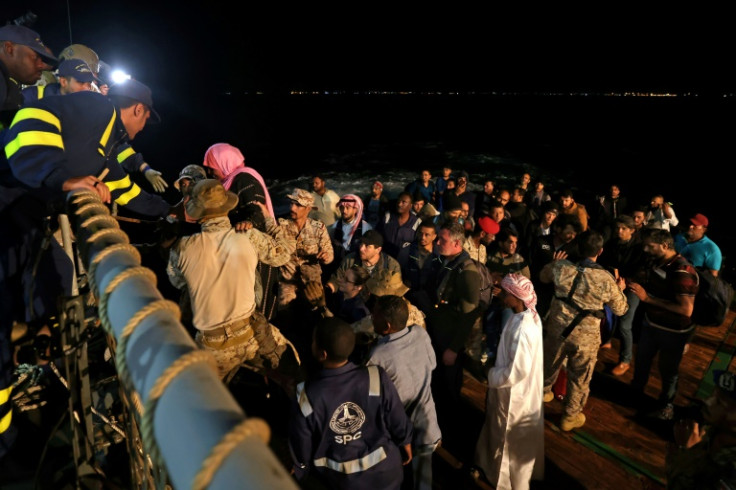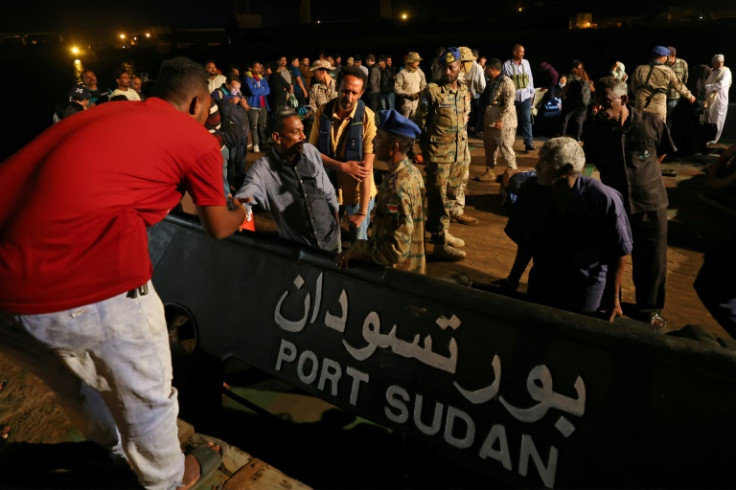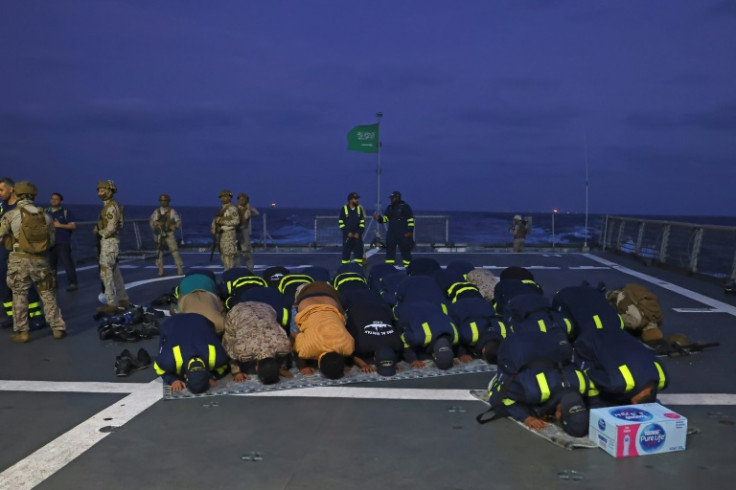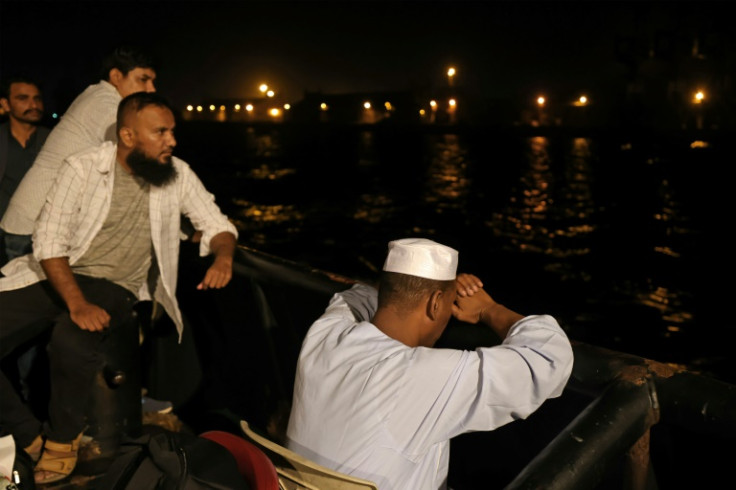 © Copyright AFP 2023. All rights reserved.